Dear Amor,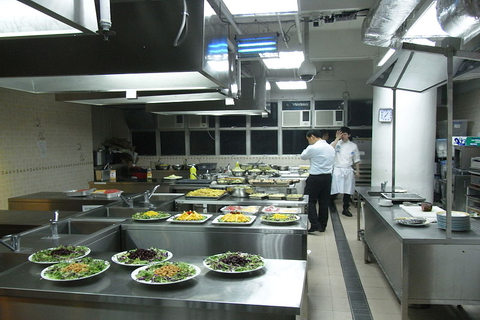 I'm a restaurant owner, and I've recently had to deal with a customer whose complaint about the cleanliness of our food went viral on social media. Since the incident, we have explained our side on our Facebook page, apologized to the offended party, and have conducted stringent food safety inspections in our establishment. However, sales have not recovered since the incident and fewer customers are coming in. How do I regain their trust and get my business running back to its previous state?
 
Concerned Chef
 



Dear Concerned Chef,
 
First of all, I'd like to congratulate you for doing the right thing by explaining and apologizing to your customers in the face of a crisis. Openness is a crucial step in establishing trust between your business and your customers. However, you've forgotten one crucial step needed to regain their trust: being transparent.
 
Before I go on, let me explain to you the difference between openness and transparency. The terms are often used interchangeably because they both have the end goal of developing trust, but actually involve two different approaches.
 
Openness is a tool to let your customers know that you have good intentions, and involves frequent and precise communication between your business and your stakeholders. A leading courier company, for example, provides its customers with tracking numbers so they can check the status of their packages at any given time.
 
Social media is also a great way to establish openness with your customers. You need to let them know that you really care about what they say on your Twitter or Facebook page, whether they may be bad or good, instead of simply skirting around the issue.
 
However, openness may not always be enough to build customer trust because it involves the selective, more controlled disclosure of information.
 
On the other hand, transparency involves making all of your information readily available to your customers by showing them the mundane and routine workings behind the scene. By putting your information out there, everything becomes a non-issue; a constant state.
 
You can practice this by finding a way to let your customer see behind the curtain of your business. For example, restaurants make use of glass windows that provide a behind-the-scenes glimpse into their kitchens to assure their customers that they are handling food properly. Airports have also installed CCTVs in their baggage unloading areas to let arriving passengers gathered around the conveyor belts know that their belongings are being handled properly.
 
Remember that transparency builds trust. Show them the good, bad, and ugly aspects of your business, and be rewarded with their restored confidence and loyalty.
 
Sincerely,
Amor


About the columnist
ADVERTISEMENT - CONTINUE READING BELOW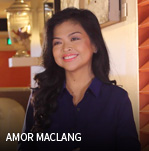 Amor Maclang leads GeiserMaclang, an internationally awarded full-service marketing communications company that steers leading names in a diverse field of industries. For more information and to post her a message, visit Geiser Maclang Network 's online directory listing here .