Dear Amor,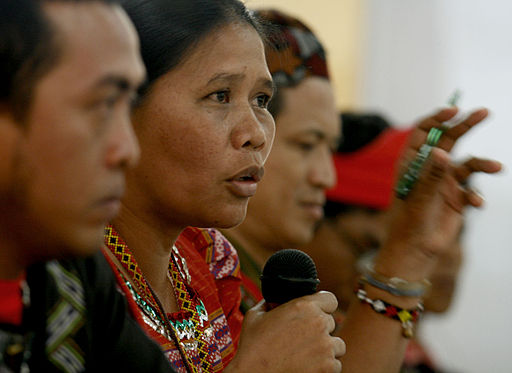 Our family business is currently looking for new ingredient suppliers, as contracts with our previous ones are about to expire. We are looking at expanding our options because we also want to upgrade and make our menu more distinctive. My brother, who is a staunch member of a local mountaineering group, suggested that this group of indigenous people, who he had a chat with during a recent climb, can be a potential alternative.

I'm not quite sure though, if this is a good idea since it might be difficult to work with the kind of tradition they're used to. I'm also skeptical about the quality and consistency of their produce, and the travel and transportation of the goods might cost us more. Hence, I'm thinking of just switching to a bigger, more established supplier who can provide our needs. I'm curious to know though if my calculations are valid and I'd like to seek advice regarding this venture. Thank you!

Sincerely,
Curious Cassey



Dear Curious Cassey,

First of, please thank your brother for me. What he was suggesting led you to pour over a significant sector in the business value chain, placing your commerce in a different light. I bet you've been missing out on this for years.

Indeed, it's easier and cheaper for corporations and businesses to follow the lines crisscrossing in a universe of vertical integration. But does this really create impact and differentiation?
Based on the tone of your letter, I assume you're running a food business and your hopes of upgrading your bill of fare will just blend with what your competitors are serving. Why? Because when you buy from bigger players, your ingredients lose their differentiation with other businesses! For all you know, there might be three, four, or more names that are sourcing their items from these huge dealers.
So instead of seeing the difficulties of working with these indigenous people, try looking at the genuine distinction they can give to your business. Firstly, you can charge a premium to every platter of delicacy you'll be serving because your ingredients are upshots of culturally unique heritage products that are beyond organic—they're absolutely native. I've repeatedly mentioned in my past columns that "local is the new premium," because it indeed is; there is a compelling link between 'fresh' and 'local,' and penetrating the global market begins from championing local resources.

What's even more interesting with working with our local tribes is that you will cultivate community support. Would you want to be the type of bistro that would only flaunt the so¬-called uniqueness of your menu, without substantiating what its distinction is all about? I'm telling you, without community support, there is no loyalty, and without loyalty, your customers can treat you like anybody else.

And you know what the most exciting part is when you work with indigenous people? It paves the way for learning. I can personally attest to this, as my team and I are often out exploring the gems of each local zip code, giving us a chance to talk and learn from these cultural groups. I recently had an unforgettable learning from the T-bolis—they use m16 shells to create brass accessories! Build a good relationship with your indigenous people partners because they are not just your suppliers; they could be the educators you've been looking for, too. Educators who will teach you groundbreaking agricultural ideas honed from thousands of years of tradition.

Best of luck!

Amor
ADVERTISEMENT - CONTINUE READING BELOW
About the columnist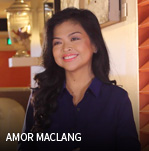 Amor Maclang leads GeiserMaclang, an internationally awarded full-service marketing communications company that steers leading names in a diverse field of industries. For more information and to post her a message, visit Geiser Maclang Network's online directory listing here.