Dear Amor,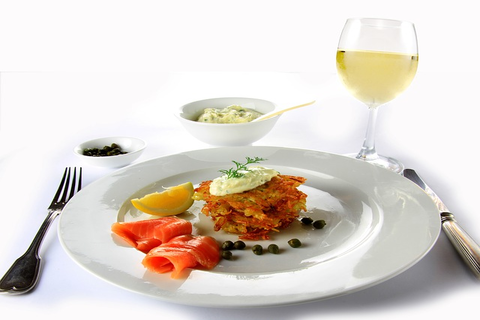 My family and I love traveling, and this passion has exposed us to different types of cuisines and how they are best served with a little splash of wine, brandy, and sometimes, even beer. We've been so fascinated and inspired with the way these bistros abroad dish out their meals, which is why we wanted to re-brand our restaurant into a wine-and-dine type of place. This, too, I believe, will maximize our wine selections. Plus, we can choose serving to a more defined market to better establish our business. Can you give me some advice on where we should begin and how we can strengthen the appeal we want for our restaurant? Thank you.

Sincerely,
Gilbert Grape


ADVERTISEMENT - CONTINUE READING BELOW

Dear Gilbert Grape,

Being exposed to retail trends clearly intensified your desire to tap a dedicated customer base, and such is an extreme approach of niche marketing—a topic I've often discussed with my letter senders the past few months.

What I would like to underscore with your query, though, is your interest in what I would dub as 'retail geeking and niche-ing.' In the era of 'commodification,' selling your expertise instead of just selling your products is becoming an important way to introduce your brand in the saturated food and beverage industry. Therefore, let me share with you the five steps that will guide you in capitalizing your passion to turn your business into a well-carved 'geek' endeavor.

1. Dig deep through research.

Any supermarket can carry a selection of products, but not all of them can talk the way a credible 'geeky' retailer can. Hence, research is something you have to spend your money and time for. If you have to get your hands dirty, do it. Educate yourself with the vineyard, talk to the vintner, and learn about the subtleties. You can't be a geek if all you know is plain product knowledge, so never rely on the information you can find in Wikipedia because chances are, your customers have read them already. Make people trust you by banking on credibility.

2. Don't chase the market. Lead the market.

You can't carry the same selection as everyone else. Sure, the popular ones make money, but isn't your aim to create a distinct draw for your business? Though it may be okay to have a couple of those mainstream products, you have to remember you are building a brand. Therefore, it is critical to have a unique product selection. Create new best sellers and use what you've got from your researches (point #1) to establish and strengthen the cult among your collections.

3. Hire the educated fans of your product.

It is an expensive endeavor to choose only the intelligent employees who are passionate about your product. But if you are pulling out all the stops to create genuine branding for your business, then you know how highly important it is to make every bit of detail connect and consistent, including the culture of your team. Indeed, geek brands have fewer employees than mainstream brands because the former have the willingness to hire employees who are willing to be geeky about them.

4. Grow the market through market education.

It is a crucial role for a geek brand to educate the market—and they have to be educated in every way possible. Here's a little story I'd love to share: I found my cheese loving in place when I visited Pasarbella in Singapore, a former turf club that has now focused only on rare cheese. The engagement was done classroom-style; customers were guaranteed to taste and learn about 10 cheeses in one evening and we did. Such new learnings even led me to buying cheeses worth 10 times the net. Essentially, what you have to do is give them what's 'unGooglelable' and see for yourself how such expertise is profitable for your business.

5. Never lower your standards.

Let it be said that geeking out is not for everybody, primarily because it's taking an almost advocacy approach to a certain product. So if you choose this method, stand up for it and never be afraid to be a little bit difficult. Yes, you need to be friendly and accommodating, but if it's a choice between the customer and your standards, make sure your standards come first. In the geek brand, the customer is always welcome, but they are not always right. Case in point: if what you're selling requires low temperature, hand shawls to your customers who are feeling a little chilly and teach why the environment is designed that way. Bear in mind that you can't be an advocate if you're not willing to have your products used and presented the way they were meant to be.

Good luck and all the best,
Amor

ADVERTISEMENT - CONTINUE READING BELOW
About the columnist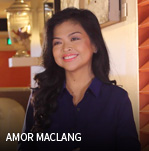 Amor Maclang leads GeiserMaclang, an internationally awarded full-service marketing communications company that steers leading names in a diverse field of industries. For more information and to post her a message, visit Geiser Maclang Network's online directory listing here.