Dear Amor,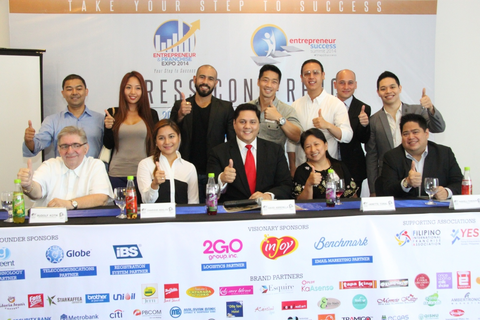 As a startup entrepreneur, beginning to set up my brick-and-mortar store has been a huge conundrum to me. Everyone I ask tells me to start with the same thing—location, location, location—but apparently, it isn't all that easy. Are there some tips you can provide in choosing my first store location? Should I start with a full-blown store or test it out with a pop-up version or a kiosk first? Or should I scrap the idea of a brick-and-mortar store altogether and create an online one instead?
 
Sincerely,
Mr. Off-track
 
ADVERTISEMENT - CONTINUE READING BELOW

 
Dear Mr. Off-track,
 
There really is no clear-cut way to determine the path to take when setting up a store—it's not a one size fits all concept. For a start-up, the world is a green field where you can explore and experiment on the many possibilities that it holds for your business. However, you also have to consider restrictions, including your business scope, industry, budget, and market, among others.
 
Luckily, I've been able to derive several insights on this topic from friends, who also happen to be successful entrepreneurs. Let me share with you their individual takes which bring out the strengths and challenges presented by both online and physical stores.
 
On the click side…

"The design of business is about increasing desire, which initially happens in the mind. Therefore, if you're starting with a limited budget, going online for marketing and selling is most advisable," shares Brian Tenorio, co-founder of KKK Coffee. To which Vince Golangco, co-founder and publisher of WhenInManila.com adds, "As a budding entrepreneur, you can rely on an online store to test products and get insights on virtual sales initially, and then commit to launching a physical store when you're ready to fit the needs of your market."
 
While a chance for test marketing is an excellent enough reason to start going digital, an online store can provide much more for your business. Nils Walle, co-founder and managing director of Combined Logistics Network says, "Setting up an online store can give your business instant access to the global market, which equates to higher sales." Additionally, Karen Bordador, radio personality, fashion entrepreneur and co-founder of SisterSecrets.com highlights, "Aside from gaining greater reach, an online store presents a platform for endless marketing possibilities while costing your business less. There is no need to pay for rent or to extend after hours. There are fewer limits as to the items, ideas, and promotions you can apply. An online store is a million things in one click of a button."
 
On the brick side…

In the case of Rudolf Kotik, founder of the Filipino International Franchise Association (FIFA), it is understandable why he sees a physical store mandatory. "As there are no online franchises, anyone who decides to go into the franchising business needs to get a brick-and-mortar store—whether a cart, a kiosk, or a full-blown one. If you decide to take on this route, the decision as to which physical form to pursue is dependent on your budget," he says. Kian Kazemi, food entrepreneur and president of Persia Grill adds, "More important than your budget, the decision boils down to the nature of your business. If you're in the restaurant business, a useful trick is to choose to set-up in a location which matches your business' concept. Business districts are food hot spots for the simple reason that these are where customers tend to come in droves."
 
If you're reluctant to jump straight into a brick-and-mortar store though, there are ways to take baby steps towards it. "This is where incubator avenues like Mercato come in," shares RJ Ledesma, food entrepreneur, and co-founder of Mercato Market. "With just your marketing concept and a little overhead cost, you are given a sneak peek as to the market's initial response to your product. Many recently successful food businesses have used this strategy including Manang's Chicken, Mochiko, Merry Moo, Brass, Mama Lou's, and Sunrise Buckets.
 
Another gradual progression you can take is one given by Sheila Line, founder of ShoPinas.com. "Begin by establishing your social media presence on online platforms like Facebook and Instagram. This is where you can initially promote your brand and build your own community. After which, you can go to ShoPinas.com to help you execute your online transactions. It's also helpful to join bazaars or weekend markets to physically showcase your products and grow your business via word-of-mouth, which you can then funnel back to your social media activities. This process allows startup entrepreneurs like you to test your market without having to invest a lot of capital on starting a physical store right away."


These insights form just the tip of the iceberg. To further your knowledge on starting and growing your business, you can drop by the Entrepreneur Success Summit 2014 happening this Saturday, June 28 at the Megatrade Hall Function Rooms of SM Megamall. This is where I and the rest of the entrepreneurs mentioned above will be on hand to discuss with you business success topics--from building successful startups and food empires, to new media marketing and money management.

Good luck and all the best,
Amor


About the columnist

ADVERTISEMENT - CONTINUE READING BELOW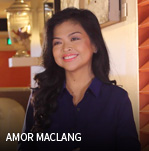 Amor Maclang leads GeiserMaclang, an internationally awarded full-service marketing communications company that steers leading names in a diverse field of industries. For more information and to post her a message, visit Geiser Maclang Network's online directory listing here.