Dear Amor,


I am a designer of a local apparel brand and I started taking notice of the recent trend on understated basic clothing being a huge hit. I was wondering if it's something worth noting and if it could possibly drive more profit for our brand. Currently, we have shirts that heavily feature our logo and I'm not sure if it will be received well by our younger market. What do you think we should do? Is a redesign in order or should we not change a thing?

Kindly share your thoughts on this as it would be of great help to us.

Thanks,
Rebecca H.


ADVERTISEMENT - CONTINUE READING BELOW
 

Dear Rebecca,

Luxury and fashion are two challenging industries I've come to love taking on. You wouldn't believe how rapid the developments are! Fashion aesthetic, movements, styling ideas---it's a fast-changing field where concepts emerge one season and new ones come up the next.

Let's look at the shift you were referring to. In terms of change, the first to make headlines was LV, whose recent collections deviate from their famous monogram and Damier pattern in favor of a more sophisticated and subdued brand of luxury. Others followed suit, ranging from Michael Kors and Coach to Abercrombie & Fitch, who, in their desire to recapture the teen demographic, decided to ditch their infamous logo altogether. US Teenagers had apparently shifted towards unmarked gear they can use to put together their own individual styles--a movement championed by fast-fashion chains like Hennes & Mauritz's H&M and Forever 21. But what brought about this phenomenon?

Smart times call for a smart wardrobe

Some say that fashion had reached its tipping point that the banal, the normal, and the basic became the new 'it' thing. Some say it's brought by the need to adapt to the evolving fashion consensus of the Asian market, with the once logo-driven Chinese starting to adopt a less-is-more outlook, and the Japanese growing more sophisticated than ever. Whatever the reason may be, we now live in a time where the market, your buyer, can see through all the B.S. Buyers are much more mature. To get to them you need to find innovative ways to influence their purchase decision.

Shopping for clothes now became more about themselves, the buyers, not the brand, and rightly so. As a company, you need to step back and think about what it is that can make you stand out--and I'm not talking about just having a compelling design, mind you. People now care about a product or a brand's creativity and heritage and other underlying concepts inasmuch as they do the finer details like fabric, silhouette, or texture.

Kate Ngo of Asto shared that, "Some, myself included, choose products based on the material and craftsmanship without much regard for the name of the brand, but I'm sure we can all agree that subtlety isn't for everybody. It is, however, clearly moving up the radar. Designers such as Thakoon, Margiela, and Phillip Lim have pushed subtlety to a higher level---almost to the level of luxury."

There are pros and cons to both sides: subtlety may connote timelessness but some argue that it borders on monotony, loud prints, and logo-heavy stand for representation, sometimes status, visual excitement even, but some say they seldom tread the tacky road.

Kate shared that Asto conveys modern simplicity and timelessness. "We are very subtle with the use of our logo. Our graphics and ads rarely carry our logo but they emphasize the basics for our line of work---style, quality, and service. We make it a point that our products are the right mix of latest runway and classic."

ADVERTISEMENT - CONTINUE READING BELOW
The genius in simplicity: clothes that speak for itself

The simple utilitarian look became a hit because of its nature. You've got your effortless wardrobe essentials that establish a statement that's clean and direct to the point---without the frills, there's more opportunities for the quality, the cut, and the tailoring to come through.


Gail Go, Co-founder of Punchdrunk Panda makes sure that their logo does not affect or distort the integrity of their designs. Punchdrunk Panda is a local brand that specializes in applying graphic design in various canvases and turning them into functional products. "Consumers are no longer passive acceptors - they no longer want to be told what to buy. That's why the best kind of advertising (or product positioning) is when you go beyond just the functionality of the product or the brand," Gail shared.

More on the topic of understatement, Maison Martin Margiela used pure genius in how they transcended the logo's function by becoming transparent. Muji shed the gaudy nature of heavy branding in favor of a light, crisp, and modern bareness. Those two are great examples of communicating your brand without relying heavily on graphics. Their products are recognizable not because of a logo stamped, but because of the details they've associated themselves with---from the special stitches, to the neckline placements, the red and beige labels, or the Japanese inscriptions. Hermes and Bottega Veneta also puts emphasis on their product's finishing and shape, rather than plastering them with loud branding elements. The point is: there is an extent as to how much you should, not to mention a way to tastefully, incorporate your logo in your merchandise. Representation is important but value is way more vital.

Make it you, make it authentic

There's more to it than just the logo-driven and the logo-less divide, the discourse should be steered towards whether your product has value. And the best way to add value is to craft products in ways that are aligned to your intent.

Elsie Standen, President of local fashion brand Pina, makes sure that their dedication to quality fabric and thoughtful design always comes through. She said, "Our focus on natural fiber means that we work to make the clothes speak for themselves. We tie everything back to our exploration of pineapple fiber, where we started our sustainable fashion journey and where everything has grown from."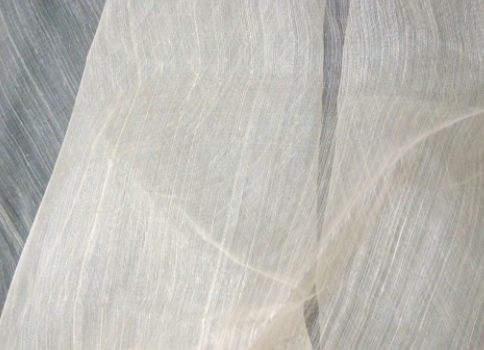 The core of the Pina brand is craftsmanship. Elsie shared that understatement allows a creation to stand alone and be judged based on exactly what it is---rather than who made it. "A logo-less culture allows us to appeal to new customers who haven't heard of us before and won't judge us for any obscurity as we build ourselves and develop our natural fibers. It gives real integrity back to the image driven consumer world we live in," she adds.

Integrity for a brand, on the other hand, means that the brand should always match with what it stands for. One of the services we provide at GeiserMaclang is the dissection, realignment, and fortification of a brand's architecture, and let me tell you, I've worked with and seen brands fly the moment the cogs in their businesses reflect their brand's true meaning, and that includes their visual identities.

Fashion movements come and go, what needs to stick is your brand's DNA. Authenticity is the marketer's version of zen; attain it and you're a few steps closer to branding nirvana.



All the best,
Amor

ADVERTISEMENT - CONTINUE READING BELOW
About the columnist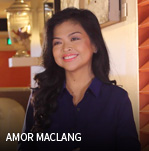 Amor Maclang leads GeiserMaclang, an internationally awarded full-service marketing communications company that steers leading names in a diverse field of industries. For more information and to post her a message, visit Geiser Maclang Network 's online directory listing here.