Dear Amor,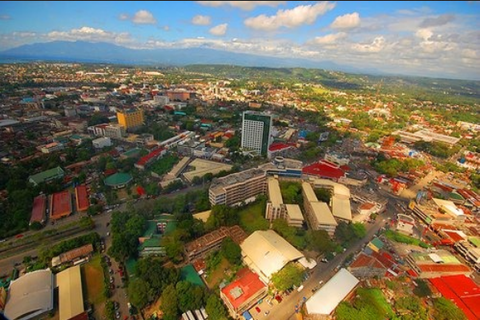 I wish to expand my Manila-based business to other parts of the country, and I've been considering areas that are yet to be penetrated by my competitors (for obvious reasons).
 
So far, there are several areas in Mindanao that fit this criterion perfectly. I don't want to sound offensive and all, but is there a reason why my competitors are still not there? Should I go ahead, or should I learn from their judgment?
 
Sincerely,
 
Mr. Hesitant

 
 
Dear Mr. Hesitant,
 
You are correct; strike where the opponent is weak. In that regard, let me tell you that there's nothing to be afraid of when it comes to dealing with the (unfairly and unnecessarily, if I may say) least traded region in the country. While it's true that the Mindanao area is still riddled with misconceptions and stigmas, much potential is yet to be unearthed there.
 
Having done a lot of work in Mindanao myself, let me tell you that penetrating Mindanao is a potentially good business decision. In fact, by investing first in Mindanao, you'd beat your competitors to the country's next big thing!
 
I'm sure you've heard about the impending ASEAN Integration. As we all know, in 2015, the 10 nations that make up the ASEAN—Brunei Darussalam, Cambodia, Indonesia, Laos, Malaysia, Myanmar, the Philippines, Singapore, Thailand, and Vietnam—will integrate economies and move as a highly competitive, single regional economic bloc. This move will eliminate tariffs and non-tariff barriers to increase the region's competitive edge as a production base in the world.
 
We'll see the free movement of goods, services, investment, and capital in this region. This will unearth new economic hotspots, and provide more opportunities for employment and livelihood.
 
Aside from all of these, I say that Mindanao is the next big thing for investments because it will become our gateway to our Southeast Asian neighbors. Considering that 60% of the ASEAN market is Muslim, Mindanao can leverage on ties with our Muslim brethren in Asia that cannot be replicated by other areas in the Philippines. Just look at places like Zamboanga, General Santos, and Cotabato City.
 
Good luck!
 
Amor

ADVERTISEMENT - CONTINUE READING BELOW
About the columnist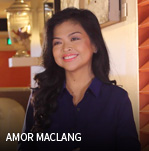 Amor Maclang leads GeiserMaclang, an internationally awarded full-service marketing communications company that steers leading names in a diverse field of industries. For more information, visit www.geisermaclang.com.

Do you have a business question you'd like to ask Amor? Email her at info@geisermaclangnetwork.com.