<>
Dear Amor,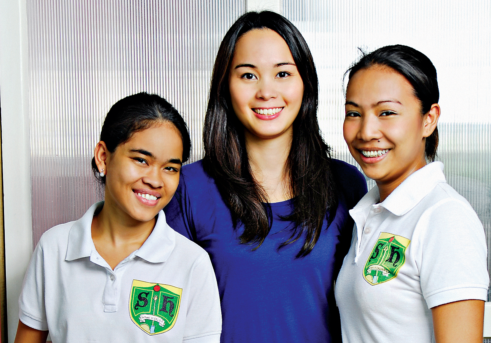 Reading your column is a favorite past-time of mine. I find your articles very interesting because I learn more about the informative aspects of the industry. I was wondering, maybe you and your business expert friends could help me formulate ideas on how I can further innovate my line of organic beauty products. Given the nature of my brand, I was wondering about the ways in which I can further provide a better and more authentic way of positioning them.

Also, if you may, please share your thoughts on how sustainability works in all aspects of the trade and how startups like mine could build our brands around the value of guilt-free living?

Thanks and more power!

Sincerely,
Daughter of Mother Earth
Dear Daughter of Mother Earth,
I've always stood by my stance that going green is a MUST for all businesses if they want to keep up, and I'm glad you're looking into leveraging onto it more, not just to improve your business but to also build your brand.
You see, the organic way of life swept the world over years ago and since gaining momentum and reshaping the landscape, it introduced new ways to reduce waste and minimize our negative impact on the global environment. You would be amazed at the innovations available today. From smart chopsticks that detect the freshness of cooking oil to a diet app that gives tips on how to reduce a dish's calorie content, 2015 seems to be rearing towards device-fueled rewards that incentivize improving behaviors. Pantene India even launched a campaign inviting consumers to point out ridiculous claims made by beauty products that don't work.
With these examples, organic living seem to be on an all-time high and people in search of wellness are hungry for more options to enjoy a life filled with guilt-free and clean indulgences.
The global sustainable standard
As the ASEAN integration draws near, our nation and its neighbors start to look more into sustainability's potential as an actionable innovation opportunity to elevate the way we do business. "The prospect of having local LOHAS (lifestyles of health and sustainability) products set side-by-side with global brands is an exciting development," noted Krie Lopez, Founder of Green household product brand Messy Bessy. "If played right, the local products will eat into a bigger portion of the regional consumer goods industry, thereby creating more growth in local jobs and businesses." She also noted that the more affluent countries like Singapore and Hong Kong will continue to be the leaders in sustainable products, as they have long been more open to these premium-priced goods.
On the other hand, Darcy Ong of wellness store Certified Calm notes that the integration facilitates a gradual converging of consumer trends, habits,  and tastes. "We also cannot discount Cambodia, Thailand and Vietnam because they have a lot of opportunities. Their eco-tourism market is definitely booming. We definitely think that the Philippines is never far behind with the many western influences we have. Our market has always been the most sophisticated, albeit one of the hardest to deal with," Darcy adds.
Go for a green Philippines

With global shifts prompting regional sectors to step up, let's take a closer look at its impact on our shores. "People are finally taking recycling more seriously with the help of many city ordinances banning plastic bags. Grocery shopping now requires most people to bring their own shopping bags." shared Darcy. "This is a huge step in refusing single use and actually recycling their old bags to preserve Mother Earth. Many people are starting to see the merit of bringing their own bottles," she adds.
ADVERTISEMENT - CONTINUE READING BELOW
ADVERTISEMENT - CONTINUE READING BELOW
Recent calamities also stirred environmental consciousness to action. The collective mindset is awakened and made to realize the gravity of the New Normal in full force. Albeit a heartbreaking matter, a silver lining lies in the opportunity for Green companies to do their part in furthering the cause. In this aspect, Darcy believes that "brands and products that are into energy saving, organic, responsible, sustainable, and recyclable, deserve to be at the forefront."

The Certified Calm founder also stated that there is a rise in restaurants with green concepts who source their ingredients locally in the AB market. Messy Bessy's Krie Lopez shared that, "local sourcing will always be a priority for manufacturers and consumers of LOHAS products. Local is equated to a smaller carbon footprint. In the Philippines in particular, organic farm produce and indigenous raw materials will continue to dominate the locally sourced goods."

Don't panic, go organic

In all these, the one single factor influencing the industry is the consumer. The environment is the consumer's abode. Every effort towards preserving it is done with the end-goal of giving our successors a habitable home, an earth that's still green and teeming with life. Going organic, and all sensitivities concerned with carbon footprint reduction, is done with the intent of protecting our world, or what's left of it. With regards to how consumers relate to the green lifestyle, you'll find that people are becoming more and more aware of it and are beginning to see its impact from both a micro to a macro lens.

Krie Lopez believes it's all about safety, which is practically the same thing. "We think consumers will look more and more for sustainable products that have a direct impact on their health and on the safety of their families," she explains. Darcy Ong echoes the sentiment altogether. She said, "The consumer is now definitely wiser, more intelligent and more educated than those of yester years.  What is definitely trending is people are more conscious of preserving Mother Earth and are making better choices towards products that are organic, recyclable, and sustainable."


ADVERTISEMENT - CONTINUE READING BELOW

With these observations, I encourage—no, I challenge ALL BRANDS to innovate and find better ways to enforce a greener mindset among all stakeholders and on every aspect of your organization. How else can we make our mark? The organic lifestyle touches all points of the industry. Whatever nature your business has, you owe it to the world and to the people living in it to start living sustainably.

All the best,
Amor

ADVERTISEMENT - CONTINUE READING BELOW
About the columnist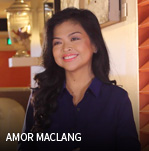 Amor Maclang leads GeiserMaclang, an internationally awarded full-service marketing communications company that steers leading names in a diverse field of industries. For more information and to post her a message, visit Geiser Maclang Network 's online directory listing here.