Dear Amor,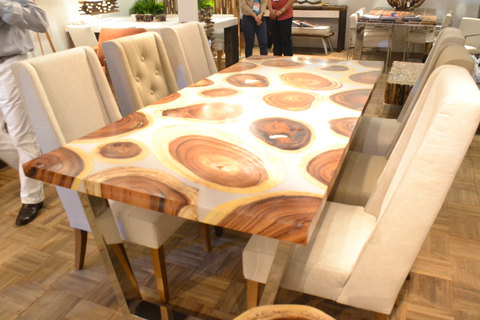 I've been contemplating on the idea of expanding my furniture business by being a regional exporter. I have a little problem regarding the brand identity I should adopt, however. I want to carry a distinctly Filipino design identity, but I'm not really familiar with our country's niche in the global market. Please help me out on what particular Filipino attribute should I leverage on?
 
Sincerely,
Pinoy Pride
 

 
Dear Pinoy Pride,
 
Your situation actually reminds me of a Korean buyer I had the pleasure of encountering earlier this year during one of Asia's premier design and lifestyle event. Kim Jong Pil is the Head of the Merchandising Department under Hanssem—a major furniture company in Korea. He is constantly assigned to fly to various design shows all over the globe to select furniture pieces for their company. Of course, because of his huge exposure to international trade shows and interaction with key leaders in the industry, he has been adept in knowing the market, function, and salability of each furniture piece. To help you in your dilemma on how to make use of your raw materials, let me share with you a few points I picked up from our discussion.
 
Strength #1: Philippine furniture design combines traditional influences and modern functions.

Local trends and industry news reflect that the Philippines is not a nation to lag behind the practice of applying modern functions to time-honored techniques when it comes to furniture design. In fact, the design event which we both attended presented guests with installations and live demonstrations of the many ways that the indigenous art of weaving was transformed into pieces that fit today's functions—be it using Abel from Ilocos or T'Nalak from South Cotabato. This ability by the country to produce diverse selections, according to Kim, is deemed to be an advantage over the slim categories provided by design-forward countries/cities like Milan and Singapore.
 
Strength #2: Philippine furniture design maximizes indigenous materials through careful combination.

Aside from the combination of techniques, Kim was also impressed by how local designers work with materials by making it their own. With one sweep of the furniture pieces displayed throughout the venue, Kim saw fiber, shells, wood, and dyes blended seamlessly with other matters such as steel and copper. In this respect, Philippine furniture pieces evolve to characters of their own—where materials are hewn to create new expressions and innovate with products that we as Filipinos can call our own. This is an edge, as it allows for local craftsmanship to pique curiosity and spark connections as opposed to pieces which scrimp on artisanal applications more skewed towards mass production.
 
Strength #3: Philippine furniture design is flexible and evolves along inventive concepts.

As with our culture, Philippine furniture design is a discipline, which also evolves with current concepts. Based on Kim's observation, Milan catches eyes based on their ability to properly combine vibrant palettes with design. However, their setback is they only choose a single concept to focus on per show, which gravely limits their scope. The Philippines, in comparison, progresses according to what the market needs today. For example, there is a growing number of furniture pieces in the country which apply eco-friendly features—an aspect big in Korea at present, where people are keen on bringing nature inside their homes.
 
To these points, Kim adds that to continue to be relevant to the market and hone its potential, the Philippines must create a balance of tradition and modernity in aspects such as material usage and functions. A synergy is essential because design will be weak if it competes with a single strength.
 
Good luck and all the best,

ADVERTISEMENT - CONTINUE READING BELOW
Amor


About the columnist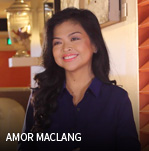 Amor Maclang leads GeiserMaclang, an internationally awarded full-service marketing communications company that steers leading names in a diverse field of industries. For more information and to post her a message, visit Geiser Maclang Network's online directory listing here.