Dear Amor,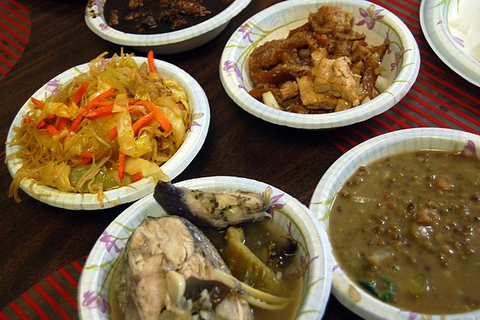 I run a startup food business in one of the quieter parts of the Metro that's recently gaining popularity for being a foodie haven. A lot of customers (not limited to friends!) have given me rave reviews. They say that the items on the menu are pretty good, that the service is more than what they'd expect, among other good things. I seem to be underperforming over the past few quarters, however, compared to my similarly-sized neighbors.
 
A friend told me that I need to focus more on building my brand—this is where my problem lies. Is it not enough that I serve good food? How about good service? Whatever happened to building a reputation around good service? If you're talking about a name and a logo, I already have those. What else do I need?
 
Brand-Challenged
 
ADVERTISEMENT - CONTINUE READING BELOW

 
Dear Brand-Challenged,
 
Before you worry about creating a new logo or slogan for your business, let me deepen your understanding on what a brand is. When your friend said that you "must work more on your brand," he must probably be talking about carving your niche. Unfortunately, providing good service alone is not really going to cut it in an industry where good service is the norm.
 
A brand is the soul of any product, person, or service that gets a public interface. It goes beyond just creating a logo, a signage, or a slogan. In fact, none of those should be the priority. Building brands must focus on first defining its core through brand architecture, which is a scientific process as it as a creative one. To understand how this applies to your current situation, below is a list of the principles of branding that we follow when creating brand DNAs.
 
Branding reflects the soul of the business.

What keeps a brand connected and consistent are its values, which reflect not just its sensibilities but also its culture. For example, Krispy Kreme goes beyond being a world-famous doughnut and coffee brand by being an entity driven by its heritage of sharing. Jamba Juice furthers its status as a famed lifestyle concept by carving out an active-attractive audience. The city-branding campaign Make It Happen, Make It Makati not only highlights Ayala Land, Inc. and its Strategic Landbank Management Group, but also solidifies the leadership story of Makati.
 
Branding is an enterprise.

Aside from being a marketing responsibility, branding also takes care of aspects from employee engagement to interior design. One brand that does an excellent job at this is OVN Bread Co., which is currently the best performing store in SM Aura in terms of revenue.
 
Branding leaves room for growth.

While there are pillars that a brand must be anchored on in order to remain consistent, these must serve as doors to create new executions rather than to shut out potential efforts. Case in point, the world's favorite flip-flop brand Havaianas uses its stand on happiness, fun, and self-expression to celebrate its market's artistry in activities such as the annual Make Your Own Havaianas.
 
Branding is backed by proper risk mitigation and crisis management.

You cannot build a brand without insulating it from inevitable risks. When assaulted, a brand must be ready to dust off issues, recover, and get back to business in as quick as 30 days. Take for example Serendra, which went back up and running a month after the news on an explosion spread like wildfire in 2013.
 
Branding elevates the discourse.

Improving lives and the society speaks volumes about a brand. Take for example Bayan Telecommunications, which used the Teach Lola campaign to actively engage and educate the public about the current know-how on technology. Also, branding isn't just used for products, services, and corporations. As GeiserMaclang, we utilize the same tools made available to fast-moving consumer goods (FMCG) and multinational companies to other issues with gravitas. By branding Mindanao, we are able to mobilize projects that rebuild its reputation and recover locations such as South Cotabato and Zamboanga City. By branding Region VIII, which happens to be the Haiyan Corridor (areas mostly devastated by Typhoon Yolanda), we are able to create private sector communications, repair the many industries in the region, and also revitalize its tourism circuits.
 
Good luck and all the best,
Amor


About the columnist
ADVERTISEMENT - CONTINUE READING BELOW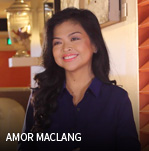 Amor Maclang leads GeiserMaclang, an internationally awarded full-service marketing communications company that steers leading names in a diverse field of industries. For more information and to post her a message, visit Geiser Maclang Network's online directory listing here.