Dear Amor,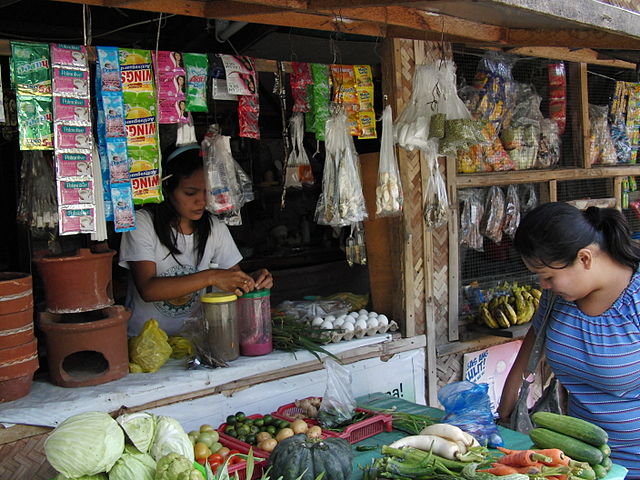 With all these natural disasters occurring around us, I've been thinking of ways through which I can best help my community. As a concerned citizen who wants to do what I can within the best of my abilities. I'm looking for ways I can use my business to help my community, and communities like mine.
 
Because of your familiarity working with underprivileged communities and regions, what do you suggest would best help developing areas like mine?
 
Sincerely,
Concerned Citizen
 

 
Dear Concerned Citizen,
 
I just love hearing there are a growing number of people in our communities who are looking for different ways they can help grow and develop areas and regions across the country. This is one of the reasons why I continue to advocate causes, and it's to reach across people like you, and be a part of an ever growing teaching and learning process.
 
As a small business owner, here are the ways I believe you can help encourage the economy and livelihood in your local community:
 
Produce cottage industries.

Businesses don't always have to start out big. Once upon a time, most big businesses started out in homes, garages, backyards, or in other small spaces. Cottage industries are businesses where the creation of products and services are done in the home. Though incomparable to the mass production capacities of big corporations, cottage industries produce lower quantity goods that reflect heritage, uniqueness, and personality.
 
Cottage industries champion provenance, which means that by encouraging such industries, you'll be helping even smaller businesses, most of which reflect the cultures and traditions of regions and provinces. Though you won't be able to sell boatloads of these products, many people will love the idea that these goods will be somewhat one-of-a-kind, are painstakingly handcrafted by people who don't work on a production line, and are of course–harder to purchase.
 
A good example is a project we worked on for our client called 1780 by SariSari, an ecommerce website for Philippine heritage products. A large percentage of the products launched on the website last October came from cottage industries in regions heavily affected by conflict, poverty, and natural disasters. Rather than focusing on already well-known products, we aimed to reach out to the micro entrepreneurs who don't have the means to widely commercialize or market their products.
 
Devise contributing wealth.

No economy prospers on the fortune of only one company or group. It's important to find ways by which various members of the community can benefit from an array of activities. When more people earn more money, they in turn, are able to spend more money on businesses in their community, which helps the people around them. Growing businesses in your community also means the benefits are shared with more people.
 
An excellent example is from a forum hosted by the DSWD's Sustainable Livelihood Program a few days earlier, where a number of participating individual and group merchants shared their experiences with the SLP and how their businesses flourished since receiving financial aid from the program. Many of them shared how the development of their businesses allowed them to hire people from their community to help out in their businesses, providing them with jobs and opportunities.
 
Create independence, not dependency.

A sense of independence is critical to your community's continued development and growth; you are looking to developing partners, not employees. In the development of any business, community or economy, one sure sign of success is its ability to stand on its own. Your community should know that any help you give, will not last forever. No business is successful if it continues to rely on aid or contributions from other businesses.
 
Nurture independence by setting a limit to how much help you will give, in whatever form it may be.  
 
Take for instance the partnership between wholesale grocery-distribution company Suy Sing and the Philippine Disaster Recovery Foundation, which provided Balik Kabuhayan grocery packages to some badly-affected sari-sari store owners in Tacloban, after Typhoon Yolanda hit.
 
Suy Sing provided selected store owners with P30,000 worth of grocery items and offered re-stocking discounts, which helped the sari-sari stores to get back up quickly. They provided these Balik Kabuhayan grocery packages with the agreement that the small entrepreneurs would pay back the company in three-month installments. This allowed for those small retailers to push for their own recovery and growth, without depending wholly on the initial help given to them.
 
Community growth for me, at the end of it all, is not defined simply by the money that is made, or percentages and statistics that indicate the growth of business or economy. It is about how people within the communities are able to move towards a state of cooperation with one another, how businesses are helping each other, and how they're moving towards sustainable practices that allow for the most number of people to benefit.
 
I hope, Concerned Citizen, that you continue to pursue your passion of helping out your community, and that your endeavors to become successful. In the long run, it's not simply about how we stand alone that defines our success, but how we stand together.
 
All the best,
Amor


ADVERTISEMENT - CONTINUE READING BELOW
About the columnist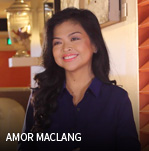 Amor Maclang leads GeiserMaclang, an internationally awarded full-service marketing communications company that steers leading names in a diverse field of industries. For more information and to post her a message, visit Geiser Maclang Network's online directory listing here.