Dear Amor,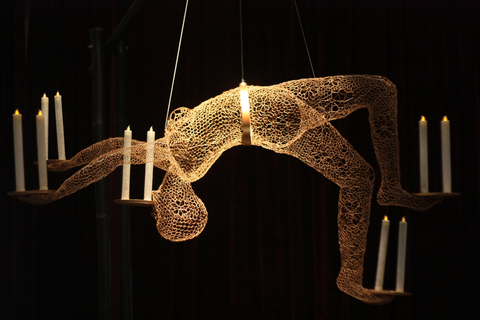 I run a furniture manufacturing startup based in one of the better known furniture hubs north of Manila. Just recently, I attended a furniture trade show to update my knowledge on industry trends and to expand my network. What I've come to notice is that concept pieces have been rampant during the exhibit. A number of high-end manufacturers featured several of those, but what is the practical purpose behind such pieces? They're costly, and there's hardly a market for them. What practical purpose do they serve, and how could they possibly help my business, if ever?
 
Sincerely,
Befuddled
 

 
Dear Befuddled,
 
Concept pieces are highly important for brands, simply because they differentiate you from the rest of the players in the industry. Going beyond aesthetics, a solid overall theme is what lends dimension to a brand—it is a signature meant to distinguish the philosophy of your enterprise. Let me share with you a few sample associations that concepts pieces can imbue your brand with.
 
1.    Heritage

In spite of challenges, the Philippine export industry remains competitive because it holds a unique brand of craftsmanship that reflects values intrinsic to the Philippines. Unlike nations that focus on mass production, time-honored techniques Filipino designers still follow entail added value to local products—especially when marketing to the international market. Take for instance a furniture designer who focuses on rattan for his concept pieces—by using a material that's very Filipino, such a designer pays homage to the country while displaying a knack for fusing artistry and functionality.
 
2.    Innovation

Of course, traditional craftsmanship would go no further without the application of design innovation. This practice is a vital tool for keeping up or even exceeding trends set by the global market.
 
The "experimental" nature of concept pieces makes them perfect for showcasing innovation. By doing something that isn't exactly expected from your end, you're keeping your market on their toes as you demonstrate the possibilities afforded by your creativity.
 
3.    Community

Aside from creativity and artistry, you could also associate your brand with the higher social discourse of rallying materials, people, and resources to get the Philippines out of, say, poverty.
 
Try incorporating the work of small-town artisans into your concept pieces. Not only will you be able to come up with something new and unexpected—you'll also communicate your brand's sensitivity and compassion for social causes.
 
Wishing you all the best,
Amor


ADVERTISEMENT - CONTINUE READING BELOW
Photo taken from Kenneth Cobonpue's booth during the recent Manila FAME held last March 14–17. 

About the columnist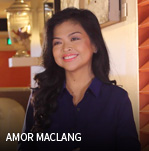 Amor Maclang leads GeiserMaclang, an internationally awarded full-service marketing communications company that steers leading names in a diverse field of industries. For more information and to post her a message, visit Geiser Maclang Network 's online directory listing here.




ADVERTISEMENT - CONTINUE READING BELOW