Dear Amor,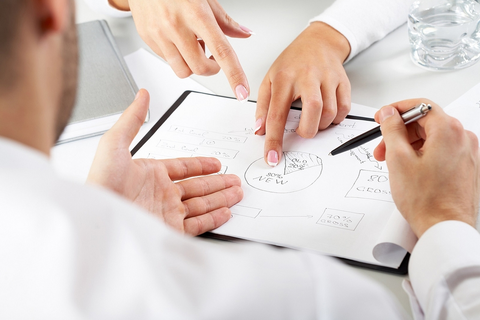 One of the members of our board recently got caught in a personal scandal, which after a week led to a corporate issue. To dissipate the problem before it spreads further, we sent out a standard holding statement to our internal and external stakeholders. We kept our communications honest and clear-cut, however, it seems that what we put out does not sit well with our audience.
 
With your years of experience as the brand architect and strategist for some of the country's leading brands, could you share a few principles on how we can improve our communications and have it resonate to our audience?
 
Sincerely,
Under Fire
 

 
Dear Under Fire,
 
Let me begin by acknowledging the fact that your company made a right turn by delivering a straightforward statement. In fact, avoiding false reports sits among the 10 Rules of Crisis Communications. However, your key setback here is that your company prepared a generic response to send out. Remember, whether for the real estate and lifestyle industries or FMCG and tourism brands, you cannot lump your stakeholders into one group and give them a one-size-fits-all communications. Aside from setting confusing resolutions and unrealistic expectations, your stakeholders will feel your disconnection from their version of reality.
 
Having said that let me introduce you to a time-tested solution for your dilemma: stakeholder mapping. By employing this strategic business tool, you will be able to easily identify and assess the effects of different groups of stakeholders to your company. Here are its key steps:
 
Step #1: Identify your stakeholders
ADVERTISEMENT - CONTINUE READING BELOW
Begin by putting your company at the center of the diagram. Then proceed to identifying the stakeholder groups—from your clients and suppliers to your employees and internal partners. Note that since a scandal is at the core of this dilemma, an issue of integrity is also likely to be raised. Therefore, also include local government units to your list.
 
Step #2: Create your map
Once you've pinned down all of your stakeholders, start mapping the relationships you have with them. A couple of guide questions would include: What do we need from them? What do they need from us? How do they see us now? How do we want them to see us? [How they see us now (decision-drivers, attitudes to reinforce, attitudes to overcome). How we want them to see us (primary message, differentiating message, reasons to believe).]
 
Let's take your first group of stakeholders as an example. In your case, you will need your clients to retain their relationship with your company in return of the services or products that they will need from you. For now, they may start being skeptical about your company, but of course your communications must work on regaining their trust. Continue answering the same set of questions for your other stakeholder groups, and from there, you will begin seeing a clear picture of how tailored your message should be for each one.
 
Step #3: Determine your tools
ADVERTISEMENT - CONTINUE READING BELOW
After defining your stakeholder map, proceed to determining the most appropriate tool to convey your message. In this process of identifying, it is vital to categorize the decision-drivers of your stakeholder groups, as well as their attitudes to reinforce and to overcome.
 
For your clients, there must be an official announcement that will secure their interest and trust in your company. It is also advised to reinforce your message through other touchpoints—including social media, press releases, and event activations, if necessary.
 
Remember, once you are armed with an understanding of your stakeholder groups, it will become easy to map out how you want each of them to view your brand. Stakeholder mapping, in this light, will guide you on how to present the facts and develop your plan moving forward while using consistent messaging to get there.
 
Yours truly,
Amor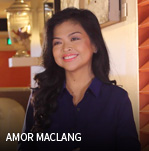 About the columnist
Amor Maclang leads GeiserMaclang, an internationally awarded full-service marketing communications company that steers leading names in a diverse field of industries. For more information, visit www.geisermaclang.com.
ADVERTISEMENT - CONTINUE READING BELOW
Do you have a business question you'd like to ask Amor? Email her at info@geisermaclangnetwork.com .