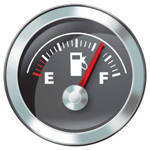 For entrepreneurs considering opening a fuel station but are worried about capital, Petron Corporation is offering the Petron Bulilit Station packages that require a smaller cash investment to open.
1. What is a Petron Bulilit Station?
The Petron Bulilit station is an easy to build service station that can start with 2-3 product pumps, and can easily be expanded as demand increases. These stations give you the opportunity to capitalize on areas with untapped fuel demand at minimal capital investment.
 
2. Why invest in a Bulilit Station? And how much do you need to invest?
ADVERTISEMENT - CONTINUE READING BELOW
A typical Bulilit station only requires a minimum capital investment of around 1 to 2.5 million pesos. Through this investment, you will also be able to maximize your money's worth through the extended support provided by Petron. The company will shoulder a big portion of your expense by providing the major service station equipment (underground tanks, pumps, signages) and shouldering the costs of installation of these equipment.
 
3. What is a strategic location for a Bulilit Station? What is the minumum lot area?
A minimum lot area of 150 square metersis required to set up a Bulilit station. Your proposed locations may range from areas with high traffic, on a typical sidewalk,  near a local market, along a national highway and can also subtitute old "bote-bote" outlets. Proposed locations are studied and evaluated extensively by Petron\\\'s Network Expansion Group to ensure the viability and profitability of putting up  a station in the proposed location.
 
4. What are some advantages of having a Bulilit Station?
ADVERTISEMENT - CONTINUE READING BELOW
The station\\\'s advantages are below:
•    is an easy-to-build gasoline station
•    offers well-known Petron premium products and services in the market
•    gives you value for your money – with minimal capital investments and low operating costs
•    has potential for further expansion and growth beyond providing fuels
•    spurs economic growth in your community
 
5. How do you become a Bulilit Dealer?
After identifying your proposed area, kindly submit the following pertinent documents:
•    Size of property
•    Contact details of property owner
•    Vicinity map and lot plan of property
•    Copy of TCT
You can email these to bulilitstation@petron.com or mail it to Network Expansion Group/Reseller Trade at the San Miguel Head Complex, 40 San Miguel Avenue, Mandaluyong City for Luzon applicants or The Petron Reseller Office, Mandaue Terminal Office, Looc, Mandaue City for Visayas and Mindanao applicants. You may also call (02) 802.7777 for more information.