<>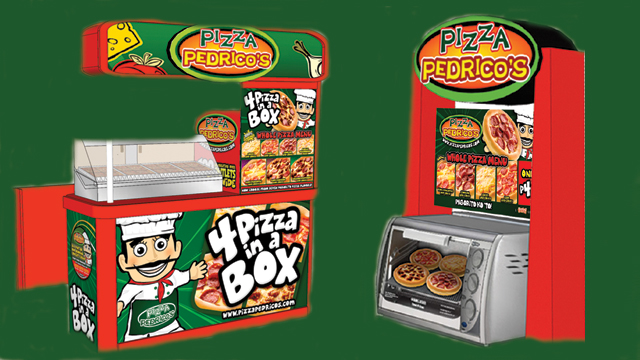 Pizza Pedrico's, known for its fresh-frozen pizza products, is continuously aiming to attract prospective franchisees and dealers. Obviously, the business is trying to expand its current chain, which consists of 200 franchises and dealers nationwide.
For individuals who prefer to get into entrepreneurship even with a lean capital, this pizza cart chain has started offering what it calls the counter-top franchising or dealership package. For just P25,000 in dealership fee, a franchisee/dealer can start selling Pizza Pedrico's products for up to 5 years.
ADVERTISEMENT - CONTINUE READING BELOW
"This package is intended for those who want to start a small business right away," says Nico Angelo Tan, marketing assistant of Jimini Foods Group, which operates the Pizza Pedrico's brand.
The package inclusions are as follows: an oven toaster, the merchandising rack, pizza tongs and cutter, and a streamer. Jimini Foods also offer free operations training to new franchisees/dealers.
In comparison, the traditional cart of Pizza Pedrico's is up for franchising for a fee of P350,000, with a security deposit of P50,000. The contract term is for 2 years and it is renewable.
Pizza Pedrico's is known for pioneering a unique concept, offering four types of pizza in a single box. Through the years, it has also developed more flavors to cater to the discerning taste preferences of local consumers.
To contact Pizza Pedrico's and to make inquiries, visit its online directory listing here.