Rommel Juan, a lover of good food who comes from an entrepreneurial family, started small and simple in the food business in 1996.
"The economy was good then and I had the extra time, so I looked for something to invest in," he says. "My brother [Raffy] and I decided to go into the food business, but because we didn't know how to cook, we invited his friend, Aileen Anastacio, to join us. We just started cooking and had our friends try our food, then we assigned ourselves seven meals a day to sell."


ADVERTISEMENT - CONTINUE READING BELOW
From these beginnings, Binalot by Binalot Fiesta Foods Inc. has become one of the country's leading all-Filipino fast-food restaurants and franchisers.
Guerrilla operation

The three business partners had taken the business to a higher level by initially running what they called "a guerrilla operation." They leased a residential condominium unit in Makati City, cooked right there, then started delivering orders to the lunch crowd in nearby offices. 

But its growth was suddenly arrested when the Asian financial crisis struck in 1997, making the partners seriously think of closing down the business. At this point, though, good fortune knocked when the EDSA Shangri-La Mall in Mandaluyong City offered them a slot in its food court. "We grabbed the opportunity and left things to fate," Juan recalls.


With a P24,000 initial investment, the partners put up the food court outlet and targeted white-collar office workers who didn't have time to pack their lunches. The outlet enjoyed steady sales during the whole week and even on weekends, generating enough revenues that enabled the partners to expand to a total of 5 outlets in the next 3 years.
ADVERTISEMENT - CONTINUE READING BELOW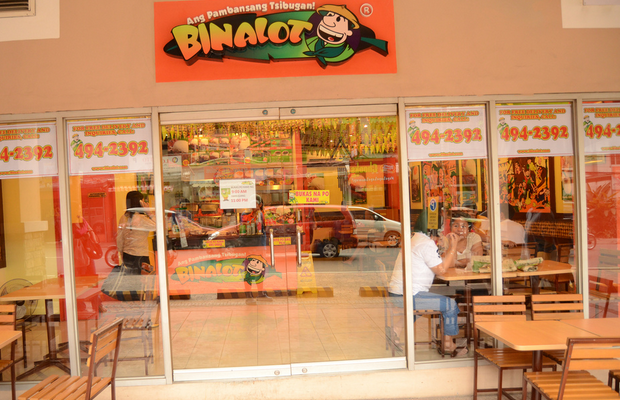 Taking the franchise route
As far back as 1998, Juan already had a ready-made plan for franchising Binalot, but he started accepting franchise applications only by 2004. "I was really afraid to open it for franchise since other people's money will be dependent on my brand," he explains. "But there was this very persistent guy who owned a space in Intramuros who kept on asking me for a franchise. I then realized that the guy had more faith in my brand than me."
ADVERTISEMENT - CONTINUE READING BELOW
Indeed, franchising was to become the key to Binalot's growth, growing the business to 45 stores today. A Binalot franchise requires an investment of P1.2 to P2 million. "That's inclusive of everything," Juan says.
Juan describes the vetting process for prospective Binalot franchisees: "We do background investigation into the franchisee's capability to invest. We look into personal matters as well, like making the applicant undergo a psychological test."


Binalot's no-nonsense approach to marketing and human resources has fostered the growth of the business over the years. "We are very consultative when it comes to marketing efforts, we value our franchisees' opinions, and we always think small," Juan explains. "Also, to keep the all-Filipino feel of the business, we indoctrinate our staff about Pinoy traits such as pointing using the lips or anything quirky about Filipinos."


(Editor's note: To date, Binalot has 45 locations nationwide. Of those, 30 are in Metro Manila, nine in other parts of Luzon, four in the Visayas region, and two in Mindanao. It aims to open more franchised stores in the years to come.)
ADVERTISEMENT - CONTINUE READING BELOW
****
Photos from Binalot's FB account.