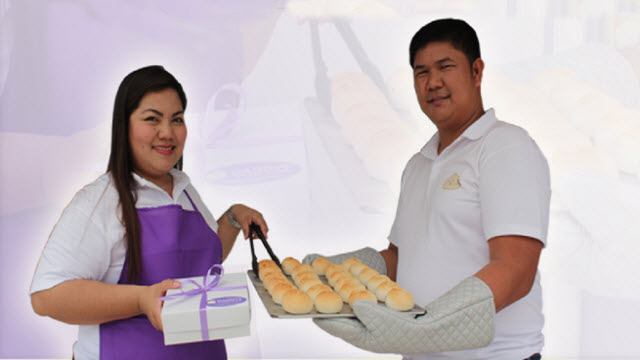 A random holiday trip to Bicol kick-started the entrepreneurial journey of Dindo Carreon and Wella Ricafrente. In one of their lunch outs, the partners tried one of the region's famous products, toasted siopao. Instantly, they thought it would be a great business idea. "The moment we tried it, we have thought of bringing it to our hometown in Cavite since we've never heard or seen anyone selling it in our place back then," says Carreon.

When they returned from that trip, they immediately set their selves to take the big break in entrepreneurship. Carreon and Ricafrente started acquiring the skills and knowledge of putting up a food business by doing research, attending food expos, and seeking advice from food industry players. 

"Firsts are always difficult but challenging. Since we didn't have any culinary background to start with, we did our homework by knowing the ins and outs of this kind of business to keep it sustainable," explains Ricafrente.

From numerous trial-and-error sessions to perfect the taste of the filling and dough to the exhausting search for suppliers and equipment, the couple eventually found the right mix for their main product. They started marketing it to their respective friends and relatives and even gave away free samples of their toasted siopao for a week so they can gauge initial market reception. 

Through their hard work and dedication, they were able to start operations after two months of preparation. The first outlet of Daddy's Toasted Siopao opened in General Trias, Cavite in the last quarter of 2013.

"The influx of people was overwhelming. We didn't expect the first day to be that big. We were just expecting a P 5,000-profit for that day, but it went [more than] three times higher. We made P 17,000 in profit," shares Ricafrente.

After just a month, the couple were able to put up their second outlet and their third outlet after another two months. That was also the time they started considering franchising inquiries.  


ADVERTISEMENT - CONTINUE READING BELOW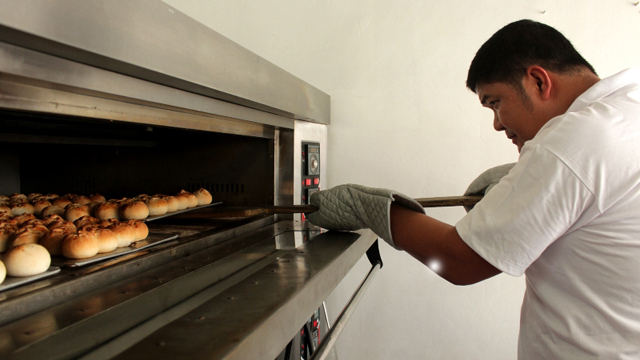 Expansion through franchising
The business partners didn't venture into franchising right away despite getting a number of inquiries. "We really wanted to manage our system first before jumping into another level of business opportunity. We wanted to prepare ourselves so that we can still give high quality of products and services our customers deserve," explains Carreon.

To have a deeper understanding of franchising, both of them attended seminars on managing franchises, food handling, imposing fees, and the like. They carefully plotted a system that they think would work best for them as business owners, for their franchisees, and for their customers.

After thorough research and market studies, they've finally put their business up for franchising. Initially through word-of-mouth and referrals from relatives and friends, the chain was able to expand and widen its reach. They were also able to establish the brand through online marketing and through harnessing the power of the social media.  They now have 53 franchised and 11 company-owned outlets across Luzon.

"I think it is our dedication and passion that helped put us be where we are now. By knowing our customers' personal needs, we are able to give them what they really want. We acknowledge their feedback, no matter how good or bad it is. We embrace it, we learn from it, and we use it so that we can give back more than what they deserve," shares Ricafrente.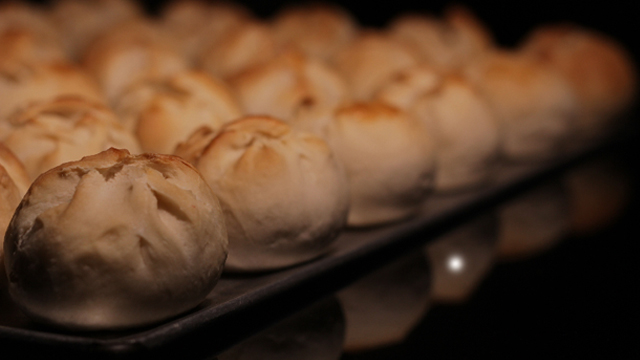 ADVERTISEMENT - CONTINUE READING BELOW
Advice for aspiring entrepreneurs
With the success of Daddy's Toasted Siopao, the couple has this advice to share: "When you start a business, think big. Know the needs of the people and the place where they live. That will give you a hint of what will work and will not. Customer experience plays an important factor that will help your business grow."

The toasted siopao chain is planning to open more outlets through franchising. Aside from attaining ROI in just about six to eight months, franchisees could also rely on continuous support and product development.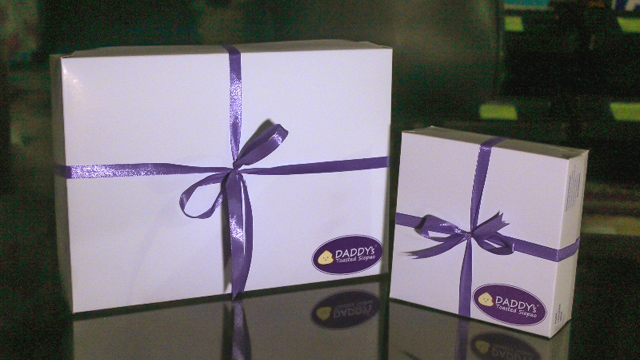 ADVERTISEMENT - CONTINUE READING BELOW
Photos from Daddy's Toasted Siopao