<>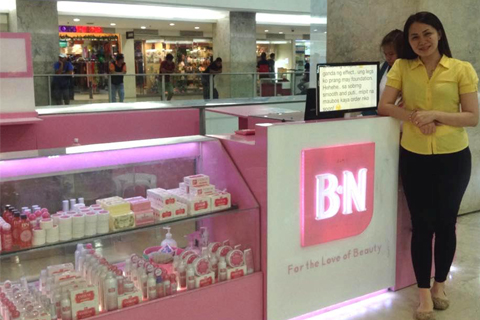 When starting a business, most entrepreneurs consider giving up their day job to focus on the startup. For Sheila Basiya, it didn't have to be that way. When opportunity came knocking at her door, she immediately grabbed it even if she still has a regular work and a growing family to take care of.
ADVERTISEMENT - CONTINUE READING BELOW
She believes that "the younger you take risks, the higher the chance you become successful in life." And since it has always been her dream to own a beauty-related venture, she then bought a franchise of BN Whitening Shoppe, a local manufacturer and distributor of whitening products for men and women.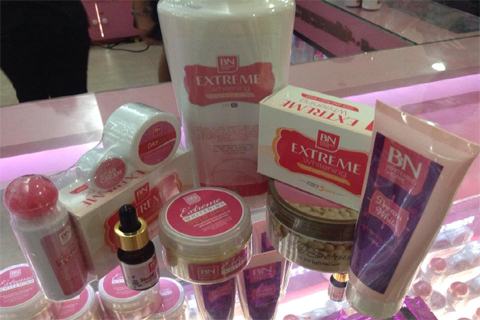 ADVERTISEMENT - CONTINUE READING BELOW
Business startup
Before buying BN Whitening's franchise, Basiya herself has been a user of the brand's products for two years. "I've had breakouts before. This was the only product that had left my skin smooth and fair so I decided to buy a franchise," she says. However, her initial plans did not push through at first because the manufacturer was not open for franchising at that time. Believing that it wasn't really for her, she got a job as a government employee instead.


Soon after her employment, she found out that BN Whitening just opened the door for potential franchisees. Knowing that this is a big opportunity for her, she took it without a doubt. It was in 2014 when Basiya opened her first franchised outlet in Davao. She runs the business while working five days a week. Of course, it was initially hard for her but she managed to work on it beforehand. "Time management is really the key in pursuing different roles," she explains.


ADVERTISEMENT - CONTINUE READING BELOW
Just before 2014 ended, Basiya opened her second franchised store, this time in Quezon City. This just proves that she's handling her responsibilities very well. "BN Whitening has been very helpful to me since day one. I don't regret pursuing my day job because BN Whitening is easy and flexible to manage. It's just a matter of prioritizing," she adds.


With a business that doesn't eat up all her time, Basiya is still able to fulfill her duties as a wife, a mother, an employee, and an entrepreneur all at once.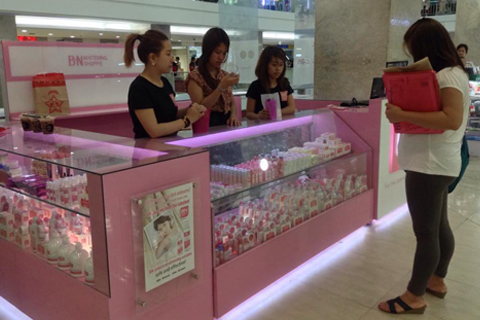 ADVERTISEMENT - CONTINUE READING BELOW

Business strategies and expansion plans
Because she has been a user of the products she sells, Basiya can guarantee its effectiveness. She uses this as a marketing tool to gain more customers. "Believing in your products is an important tool to effectively attract customers. If you're not a user yourself, people would not believe you or your products," she emphasized.


With the growing number of customers she has at present, Basiya hopes to have more franchise outlets in the future especially in Metro Manila. "Our products are slowly becoming popular. I want to take advantage of it," she stressed.


 
You may visit their branch at the 2nd floor of Farmer's Plaza, Cubao, Quezon City.
For BN Whitening Shoppe's franchise, inquire here.