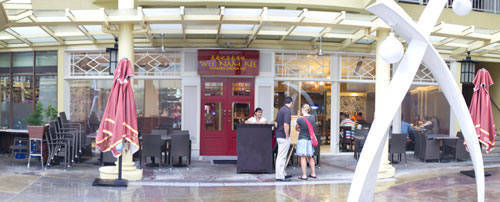 Opening a franchise is one of the most popular options among aspiring entrepreneurs. But to persuade a foreign brand to make you the master franchisee in the Philippines when the foreign brand has not even considered franchising is an entirely different feat.

When Linfred Yap was working for a multinational company in Singapore, one of his favorite dining destinations was the hawker store Wee Nam Kee, that was popularly known for their chicken rice and cereal prawns.

Aside from jumping from the corporate world into entrepreneurship, one of the biggest challenges is that Linfred is the master franchisee of the Singaporean brand\\\'s first foray into franchising.

Click on the gallery below to see and learn how Linfred runs his business venture.
ADVERTISEMENT - CONTINUE READING BELOW
Click here for other articles on our A Day in the Life series