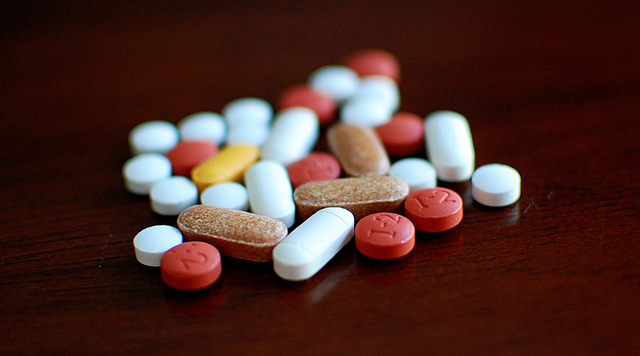 For this entrepreneur (who refuses to be named), putting up, running, and growing a drugstore is a low-risk, high-reward business. This was what drove him into putting up Murang Generics Pharmacy in 2008. "Medicines are always high on demand," he says, "so why not take advantage of it?" He didn't even have a pharmaceutical background but he was persistent to pursue the idea as he has always believed in the potential of a generic drugstore that especially offers low-cost, but high-quality medicines.
ADVERTISEMENT - CONTINUE READING BELOW

Growth strategy
It took a year for Murang Generics to complete its conceptualization process. It opened its first outlet in 2009. The owner knew that the business would face tough competition, but it was never an option to give up. After 5 years, it opened its doors to franchising. The first franchised outlet was in Cebu. Opening of franchised stores in Davao and several areas in Metro Manila followed shortly.

At present, the pharmacy has eight franchised outlets and nine company-owned drugstores. It plans to open 11 more locations soon. "The continuous growth of this business is owed to our franchisees and loyal customers who've always believed in our products and services," the owner explains.  Even though they've just started franchising a little over a year ago, they assure every franchisee and customer that they will give only the best quality of generic medicines at the lowest price possible.

Low risk and high reward factor
The business owner has always been direct-to-the-point whenever asked about the edge of the drugstore in terms of franchising. For him, the risk-to-reward ratio should always be a big factor when considering Murang Generics' advantages over other businesses and pharmacies. "We don't want to hard sell our business. What you see is what you get. We lay down everything from the start—the risks and rewards they can get from franchising our business. No other charges," the owner says.

According to him, the low risks include the capital (which he thinks could still be considered as affordable), the time, and the effort an entrepreneur must commit to the business.  He assures that the rewards factor could far outweigh the risks, as demand for high quality and inexpensive medicine is expected to remain high. With this, the franchisees' chances of succeeding are also high.  "Not only would they be able to increase profit, they can also be of help to those people who have no access to high quality medicines. Weighing these things can give you a hint of what business will work best for you. There can be businesses that offer big rewards but those come with huge risks. At the same time, there are also businesses that offer low risks but low rewards as well." 

Murang Generics shares its current business strategy: "We are not in a rush to grow in numbers. We just want to give our customers the best quality of medicines they deserve at the lowest price possible. We also want to give our franchisees the best offer to grow their business."

*****
Franchise package
Total investment: P650,000 to P850,000
ADVERTISEMENT - CONTINUE READING BELOW
 Contract term: 5 years
Inclusions: Use of trademark, staff training, pre-opening and opening assistance, and marketing startup kit
Photos from Flickr (Jamie)