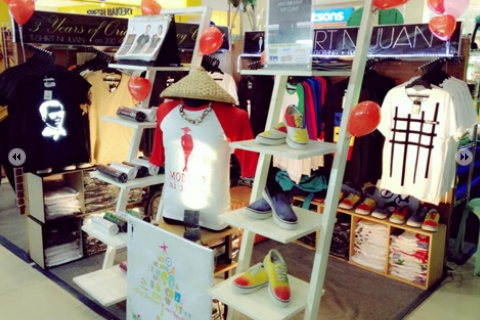 <>At first, Ronald Eslabon was just interested about the business concept of his younger brother's college thesis—printing designs on t-shirts. Establishing a business was far from his mind but he really wanted to try  printing t-shirts out of fascination.
The former cost accountant for a German company took the opportunity seriously in 2010 and decided to leave his full-time job to plunge into the world of entrepreneurship. "My business was generally a printing shop at first. We printed everything from cups to tumblers to t-shirts. Months later, my brother and I had decided to focus on t-shirt printing," he disclosed.
It was his brother who came up with the brand name. "He thought of a name that will define us as a local brand. We ultimately chose 'T-Shirt ni Juan' because the name 'Juan' is very close to Filipinos' hearts and minds."
As luck would have it, that same year, a close friend organized a fashion show. Eslabon took the chance to showcase his  brand's designs. Now, he considers that day–December 15, 2010--as the official launch date of the business.
Not long after, the brand started marketing and selling its products online.  "We were able to produce and sell 15 to 30 t-shirts a month. And we were very contented with that  because it makes us happy seeing people wearing our designed shirts."
Continuous growth 'Juan' step at a time
In 2011, T-Shirt ni Juan established its first store in Biñan, Laguna. A few months later, it relocated for good to Central Mall–Biñan, which is at a more strategic location Aside from the brick-and-mortar site, the company keeps  receiving orders from clients across the country and even abroad through its Facebook account.
Not surprisingly, demand for its shirts dramatically increased. From 30 printed t-shirts a month, it now sells about 20 to 50 t-shirts a day.
"When we were starting, my brother and I were the only ones who design, advertise, and print our products. Today, I'm proud to say that we already assembled a well-rounded team for the marketing and the production aspect to ease the workload," Eslabon declared.
Business strategies that click
The business' market is composed mostly of college students and young professionals, who can easily relate with the brand's unique designs. "Every T-Shirt ni Juan  design has a concept. The ones we currently offer are about  professions and Filipino core values, to name a few. College students love these concepts. Maybe that's the reason why our t-shirts click," Eslabon explained.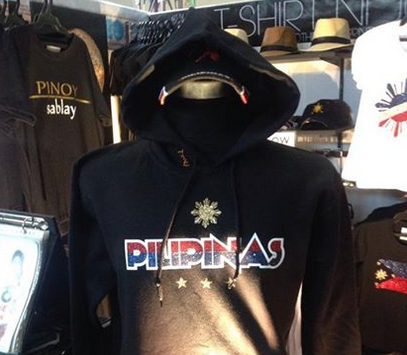 Its t-shirts are also more affordable compared to those from most of its local competitors. Prices range from P250 to P500. Customers can choose from an array of unique designs displayed in its store in Laguna and/or online through its Facebook account.
Eslabon thinks that pricing is what gives his business leverage from other clothing lines. "Some local brands sell their shirts at  P500 to P1000 each.  We produce t-shirts with quality and great design, and sell those at a lower price. This is the advantage that we're currently enjoying."
Undeniably, the future looks bright for this growing clothing line. It plans to open stores outside Laguna soon and to offer the business up for franchising.
"Our vision is to be a complete one-stop-shop clothing line that offers not only t-shirts, but a full line of apparels and accessories. For now, we're currently studying how to expand the brand through franchising. We've been receiving lots of inquiries, but we have to let our potential franchisees understand what the company and the product is all about," he concluded.
To know more about T-Shirt ni Juan and to see some of its shirt design concepts, check out its online directory listing here.
ADVERTISEMENT - CONTINUE READING BELOW