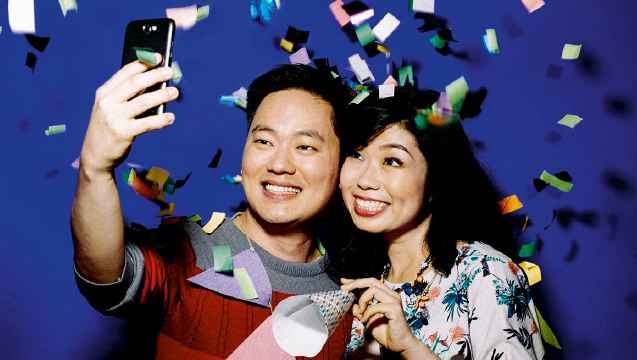 Adobo has a special significance for Meredith Ngo and Jerome Uy, co-founders of Adobo Connection. "It's the first dish she allowed me to cook," says Uy, recalling how he was often relegated to dishwashing duty, back when the couple were completing their MBAs at Harvard Business School. "It's hard to screw up, [or] you can always say that's how your mom made it—and it's hard to argue with that."
ADVERTISEMENT - CONTINUE READING BELOW
It's no surprise that when they decided to enter the fast-food industry in January 2011, they made adobo the core product. "We just found it really funny that there are fast-food chains of foreign cuisine, but there's no fast-food of our national dish," says Uy. The gamble, worth P5 million in pooled initial capital, has paid off. As of December 2014, the franchise chain has grown to 44 branches, only five of which are company-owned, including one company outlet in California. Earlier this year, they opened four more outlets, including their first franchise unit in Kuwait. They're looking at 12 new branches by the end of the year alone, with plans to expand to Singapore and Qatar in the coming months.
And they were able to accomplish this without having to raise additional capital. "We never borrowed money. We have literally no debt in our bank account, because we grew through franchising," says Uy.
ADVERTISEMENT - CONTINUE READING BELOW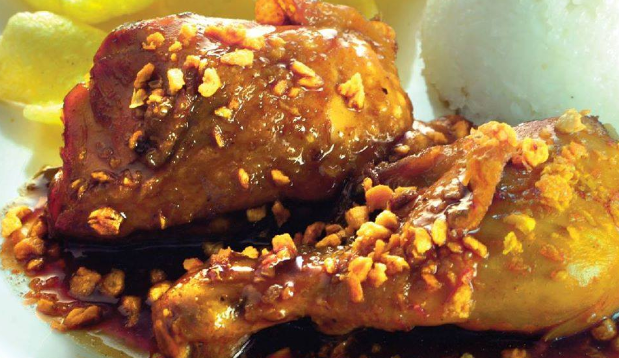 Flexible terms for franchisees
Part of what works for a small player like Adobo Connection is their flexible terms, which can be tailored to the needs of the franchisees, adds Uy. "Some people want control.
Some people want a place to park their money. Some people have enormous risk of appetite, and they want three [franchise outlets]...We can address all of those," he says. They're even trying out new models of franchising, having embarked on a microfinancing scheme where the company manages the store for several owners with smaller investments: "We pool multiple franchisees together and partner with them."
ADVERTISEMENT - CONTINUE READING BELOW
This scheme allows executive hiring to be centralized, benefiting first-time, single-unit franchisees. "We have managers under rotation for our stores in the company. If one leaves, we've lost less than 1% of our management team," explains Uy. Good managers are retained, he says, because they can look forward to advancement.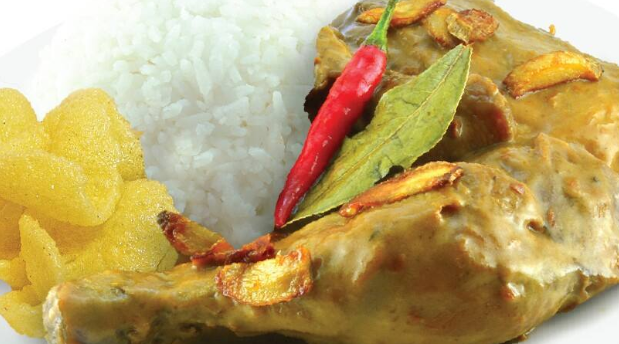 ADVERTISEMENT - CONTINUE READING BELOW
The couple's other businesses
Adobo Connection isn't the first business that Ngo and Uy attempted. In 2005, they managed a chain of cafés and bars. Among the lessons they learned was that they needed a concept independent of trends or fads. "Adobo's been with us for a few hundred years—obviously not a fad," Uy points out. In fact, Adobo Connection is currently undergoing a transformation, with a new product twist—Create Your Own Adobo. Uy says this new menu is friendlier for foreigners, and is "more hip without being faddish" for the locals. And rather than fighting "mama's adobo," they've got customers creating their own versions.
They've also taken on a third partner who could be the deciding vote on a point of contention; marketing strategist Kellda Centeno came in during their second year. The power trio have also bypassed consultants by relying on free advice from industry insiders, and taking their cues from the top chains—hiring suppliers and service providers vetted by these larger players, and taking on trained staff.
ADVERTISEMENT - CONTINUE READING BELOW
Perhaps their biggest move, however, is launching a new mix of concepts. Post-Adobo Connection, they've launched ChopStop in July 2013 (numbering seven branches as of last year, with 10 more targeted this year), and Sisig Society in March 2015 (two more outlets, including a franchise, planned this year). These concepts can share resources, while serving practically the same market; but at the same time, the different concepts also ensure that new stores do not cannibalize sales of sister-stores. "We're launching adjacent concepts, and we're increasing the size of the current stores," says Uy.
*****
Franchise package
Total investment: P2.5 million to P5 million
Contract term: 5 years
Inclusions: License to use trademark, name, and logo; site selection and evaluation assistance; operations manual and systems; training; opening support; marketing support; equipment; signage; and initial stocks, among others. 
*****
This article was originally published in the July 2015 issue of Entrepreneur magazine. To subscribe, click here.  
ADVERTISEMENT - CONTINUE READING BELOW
Main photo by Jason Quibilan of At East/Jed Root; other photos from Adobo Connection's FB account