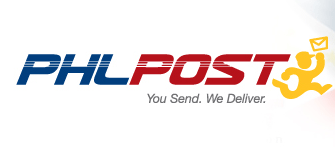 The Philippine Postal Corporation (PHLPost) officials recently launched the first privately operated Postal Station owned by Techno-Point I.T. Consultancy Services in Caloocan City Hall Complex.
During the launch, the first day cover of the Private Mailing Stamps produced exclusively for the Postal Stations to ensure security and proper monitoring of its operation was also signed.
ADVERTISEMENT - CONTINUE READING BELOW
The Postal Station is one of PHLPost's answer to the call of President Noynoy Aquino for government agencies to venture into Public-Private Partnership. It aims to give business and livelihood opportunities to people who want to enter in this kind of business without having to invest a large capital. Also, it is PHLPost`s way of bringing the postal service closer to the mailing public.
A postal station operator will need have to pay an accreditation fee of P20,000. Sixty  percent of the amount will cover marketing tools and equipment, the starter kit and the training needed to operate. In return, he is entitled to a 20 percent rebate on PHLPost products, services and merchandise. But more then being a business partner, the Postal Station Operator is seen as one of PHLPost`s advocate of efficient and effective public service.  The Postal Station offers postal business transactions anytime, anywhere.
Interested in opening a Postal Station? For more details, click here.
ADVERTISEMENT - CONTINUE READING BELOW