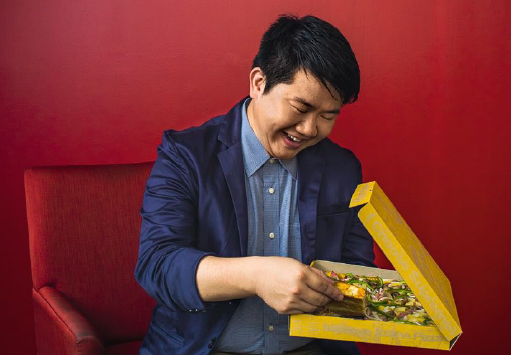 Corner pizzerias in New York have long sold pizzas by the slice. Even Pizza Hut does it. Santino's Supreme Slice, a homegrown pizza franchise, also joined the fray, opening a new segment, which parent company Jimini Foods Inc. wanted to tap.

"It allowed us to penetrate markets that the pizza category does not usually compete in due to the time element," says Kerwin Thomas Tansekiao, Jimini managing director. Now, Santino's is happily serving Italian-style pizza to customers who want immediate satisfaction when it comes to their food.

That's also why Santino's carts and kiosks are in high traffic areas, such as markets, terminals, MRT stations, airports, supermarkets, and school or office canteens, where people usually look for a quick, but delicious and filling, bite at affordable prices.

Tansekiao says their product is double the size of the leading pizza brand, and thus offers more value to customers: P25 for a "supreme slice" with two toppings, and P40 for an "ultimate slice" with four to seven toppings.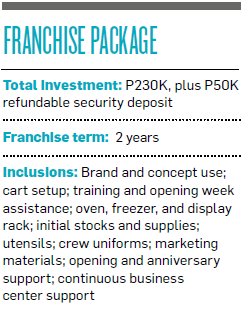 The brand has six premium flavors: Bacon Sausage Bonanza, Hawaiian Madness, Pepperoni Sorpresa, Barbecue Beef and Mushroom, Meat Lover's Delight, and Santino's Supreme.

Santino's now has 85 stores nationwide—more than half of which are owned by multi-unit franchisees—and is eyeing 100 by yearend.

Photo: Jason Quibilan
ADVERTISEMENT - CONTINUE READING BELOW

This article was originally published in the August 2014 issue of Entrepreneur magazine. Subscribe to the print or digital version here.
Check out the online directory listing of Santino's Supreme Slice Pizza. Follow this link.