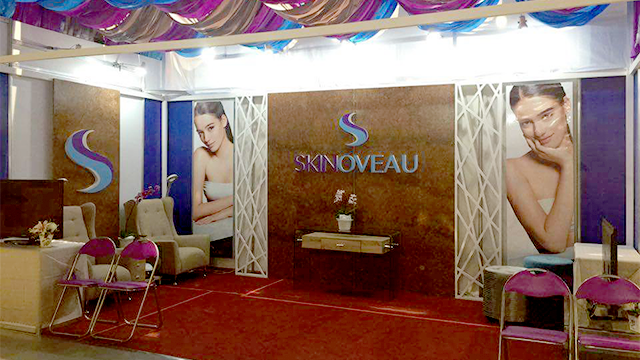 SKINOVEAU CEO Snooky D. Salazar could have opted to mass-produce her beauty creams, but her passion to help women has made the entrepreneur not only a beauty expert but an entrepreneur with a heart too, and a big one at that.
Growing up from an impoverished family, Salazar was no stranger to life's challenges, with her own lifetime of experiences enough to give her a diploma from the school of hard-knocks.
ADVERTISEMENT - CONTINUE READING BELOW
A mother of three, Salazar had worn different hats from being a street vendor to providing home facials.
The latter soon became her ticket to success.
"Beauty Source, the brainchild of SKINOVEAU specializes in wart, mole and keloid removal with the use of creams," said Salazar. "It's totally pain-free."
The creams used are made by Salazar, who acquired formal training in Singapore to formulate the special fruit-based product.
Unlike the usual electrocautery procedure done by other dermatological clinics for wart removal, Beauty Source only dabs the cream to the wart or mole, and it will fall off in three to seven days with no scarring.
The Food and Drug Administration-approved product has already earned her a steady following. In fact, since opening the first branch of Beauty Source in St. Francis Square in Ortigas in 2010, it has steadily grown to four more in Greenhills Shopping Center in San Juan and Tiendesitas in Pasig City.
ADVERTISEMENT - CONTINUE READING BELOW
Even with her steady rise to success, Salazar does not forget where she came from and has found a way to give back.
"All my staff are women, most of them single mothers and those who didn't finish school," the beauty entrepreneur said. "I really want my company to be for women empowerment."
ADVERTISEMENT - CONTINUE READING BELOW
To further achieve this goal, Salazar is looking for more partners to franchise the business as it aims to expand in Metro Manila. Total investment for the franchise package starts at Php 2 million, which already includes training, trade name usage and some inventories.
"Franchising will mean more job opportunities for the women in need. My staff may not have finished school but they are well-trained," shared Salazar.