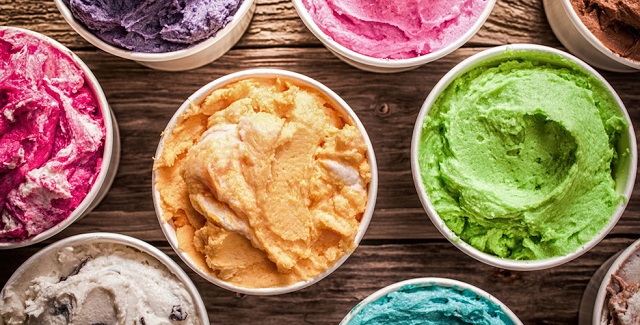 Who does not want to snack on cold treats when the weather is hot? Many a franchise concepts have, in fact, banked on people doing such that to beat the summer heat. 
"Generally, ice cream products sales are higher during the summer season," observed Ricardo "Richie" Cuna, president and CEO of gelato brand Fiorgelato. "You can really expect remarkable sales during the warm season, while during the wet season, sales might be slower, especially during the monsoon period," he added, noting that al fresco or outdoor outlets usually take the greatest hit due to the rains.
ADVERTISEMENT - CONTINUE READING BELOW
But this should not stop you from investing in a franchise that offers cold treats. "That's the marketing assumption of all ice cream companies. But we live up to our tagline—'everyday ice cream for everyone'," said Stan "Jun" Castillo, founder and CEO of Ice Cream House. Added Cuna, "ice cream is a universal product—a product that caters to a wide range of clientele" regardless of the season.
Thus, here are a few tips on how to keep your cold beverages and frozen desserts franchise hot even during the cold season.
ADVERTISEMENT - CONTINUE READING BELOW
1. Locate wisely, know your market
As with any business, location is key—ultimately, your location will dictate the market you will cover, so study your target location and its demographics. The Fruitas Group and Fiorgelato target spaces in major malls because of the foot traffic. However, they also recognize that not all malls are created equal, so they still tailor-fit some of their product lines and promotions based on the actual market and demand at specific locations.
Castillo prefers Ice Cream House's franchisees to own the space where they will to locate. "Based on experience, the landlords pose the biggest problem: when they see that your business is successful, they increase rent." He prefers locations near where franchisees live. "Not only do you own the place, but it also gives you a firmer grasp of who your market actually is," he added.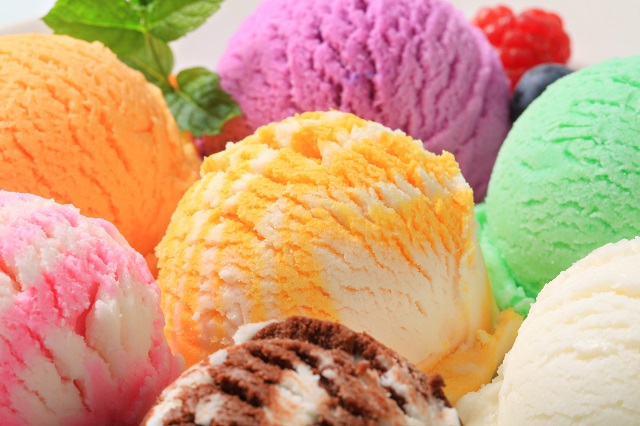 ADVERTISEMENT - CONTINUE READING BELOW
2. Stay fresh, offer variety
Variety and novelty will always hold consumers' interest regardless of the season. The Fruitas Group boasts of 14 food brands, most of which serve cold beverages and frozen desserts, such as fruit shakes, buko juice, halo-halo, and even ice candy and milk tea. "We studied which concepts will click with the consumers," said Ken delos Santos, franchising director of The Fruitas Group.
However, in order to pique consumers' interest all year round, The Fruitas Group experiments and puts a different twist on the flavors that they introduce per season. For example, they introduced a piña colada-flavored fruit shake—pineapple with a touch of coconut milk. They also come up with unlikely twists for perennial favorites, such as avocado with macapuno, and avocado with ube, among others.
"There are no secret recipes when it comes to fruit shakes, so you need to be able to innovate. Sales do drop a little, but it wouldn't be that low because we're already thinking about what will be the good flavors to introduce when the rainy and the cold season comes around," added delos Santos.
ADVERTISEMENT - CONTINUE READING BELOW
Ice Cream House offers different brands and varieties of ice cream. "I designed it to be a one-stop shop for all your ice cream needs," said Castillo. It has dairy and non-dairy ice cream, which is made with coconut milk. It also carries ice cream in all forms—in sandwiches, cups, sticks, wafer and sugar cones, and even large tubs. They also carry pizza and pasta items.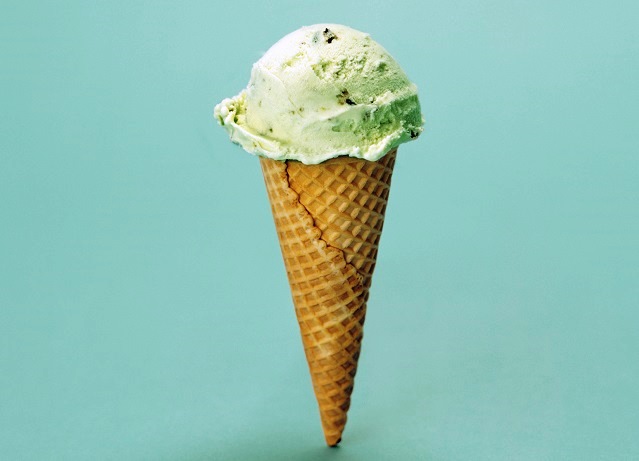 ADVERTISEMENT - CONTINUE READING BELOW
3. Work with the season, not against it
Still, the best way to survive any season is to work with it, not against it. Given that sales for cold beverages and frozen desserts already peak during the summer months, boost demand and sales even further by introducing limited edition flavors and promotions.
Cuna said that fruit-flavored ice cream and sherbets tend to sell more during summer, apart from favorites such as vanilla and chocolate. In the case of The Fruitas Group, their strategy is to come up with flavors based on fruits that are in season. "We're not just looking at the season, but also the seasonality of the fruit, especially since there are fruits that are not available all-year round, like avocado and strawberry, so we also have our marketing efforts in line with that," explained Beverly O, marketing director of The Fruitas Group.
And during the rainy and cold season, Cuna and Castillo advise operators to use the time as a lead-up to the holiday season, which can also be a good opportunity to roll out premium products and promotions.
ADVERTISEMENT - CONTINUE READING BELOW
Because they are in the malls, revenues for The Fruitas Group and Fiorgelato pick up from September to December as more people flock to the malls ahead of the holidays.
Even Ice Cream House gets in on the holiday rush, as people order ice cream in bulk for their Christmas parties and family reunions. "There's a lot of competition in the market, so whatever we can innovate and incorporate into the season, we release them so that people won't get tired of our flavors and products," noted delos Santos.
*****
Toni is the deputy associate editor of Entrepreneur.com.ph. Follow her on Twitter, @toni_antiporda 
This article was originally published in the March 2015 issue of Entrepreneur Philippines magazine. Minor edits have been done by the Entrepreneur.com.ph editors.
Photos from Getty Images and Shutterstock