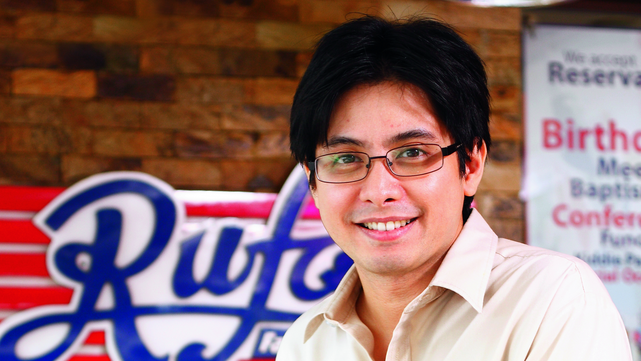 Happy memories of his younger days when he frequented a small eatery on Kalayaan Avenue in Makati City was the major motivation for Paul Izon Reyes to buy the rights to Rufo's when he saw an opportunity. "I have good memories of the tapsi place and lots of people have good memories of that humble eatery," Reyes says. 

Upon returning from the US in early 2000 and eagerly looking for a business to invest in, Reyes saw the potential of re-inventing his favorite hangout back in high school. "I wanted to preserve what people love about it. I saw its potential to become the real place for Filipino food," says the owner of what is now known as Rufo's Famous Tapa.

Reyes can be considered the third owner of Rufo's. The original ones were a group of young accountants working for a big firm. In 1984, they created Rufo's, named after their boss, and believed it was the perfect "pastime." 


Too much to handle
The eatery became an instant hit but the volume and 24/7 operations was too much to handle for the group. One of the members took charge, but found it difficult to juggle business and career. He decided to sell Rufo's to a young lady accountant, who managed it for a while but eventually gave up the business. It was in 2003 that Reyes felt it was a challenge he would be more than willing to take on.

Banking on Rufo's unforgettable recipes and blends, Reyes retained most of Rufo's "character." "It's still the soft, juicy tapa served with a rich sweet sauce which I myself enjoyed growing up. It is this famous sauce which made our brand popular for over 26 years complemented by our tagline 'sauce pa lang, ulam na,", says Reyes. "Today, Rufo's may look different but it's still the same Rufo's people knew back then. They still can enjoy breakfast, lunch, dinner, and ice cold beer 24/7. The place has been renovated and re-invented for greater customer satisfaction." 

Aside from the mouth-watering tapa, other favorites now include liempo, chicken and pork barbecue, sizzling sisig, and boneless bangus.
ADVERTISEMENT - CONTINUE READING BELOW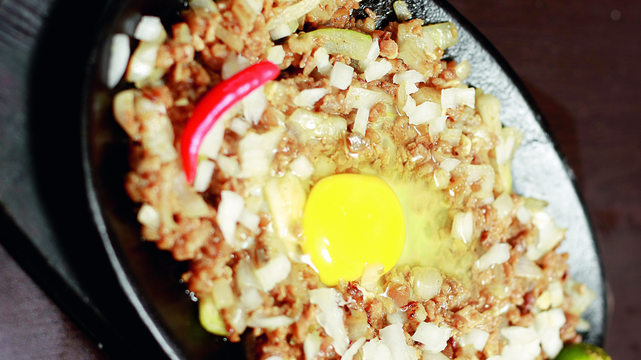 Tough challenge 
The biggest challenge Reyes had to overcome was converting a small tapsilog eatery into a professionally run organization. "The solution was to start hiring excellent and experienced supervisors and managers as well as forming strategic partnerships with the leaders in their industries," he says. 

So far, Reyes has set up a corporation,departmentalized the company, and professionalized its systems. He slowly added branches in Pasig, Quezon City, and Mandaluyong City. 

"With the flourishing call center industry, the always-reliable lunch and dinner office market, and the increasingly progressive Manila nightlife, Rufo's Famous Tapa stores are always full at all hours of the day," he says.


Becoming a franchising opportunity 
This has attracted entrepreneurs into inquiring how to get a franchise of the diner. In order to make sure that the business is ripe for franchising, Rufo's partnered with Francorp, a leading franchise developer. Reyes said that the company has officially expanded "from a business that sells tapa into a business that sells restaurants." 

Reyes believes the food industry will continue to be robust in the future. "There's a saying that you can never go wrong with a food business," he says. "The franchise industry will be even stronger this year as aspiring business owners have more confidence in the country's political and economic future."
Photos by Jun Pinzon