As with any business venture, if you are considering investing in a franchise, one of your first questions would be, "how much would it cost me?"

Franchisors typically give franchise applicants a round figure, but may or may not spell out the details. But what exactly does the franchise investment cover?

To answer this question, we have broken the franchise investment down to its components and their corresponding costs.

The infographic below, based on numbers cited by franchise guru Armando Bartolome in his latest book Is Franchising For You? (October 2010), pertains to food carts, kiosks and store, three of the most affordable and most popular models among Filipino entrepreneurs taking the franchise route.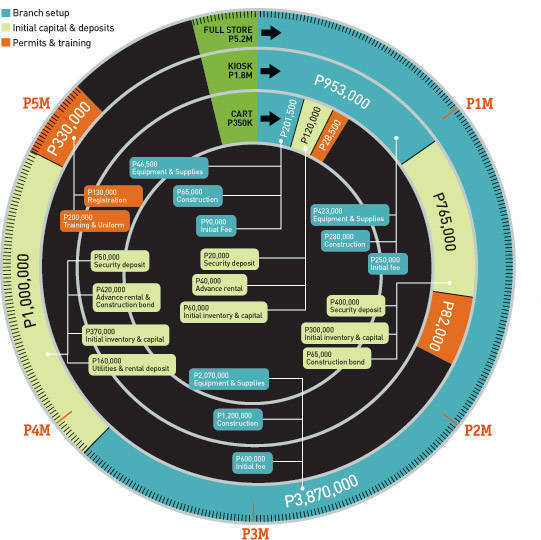 ADVERTISEMENT - CONTINUE READING BELOW