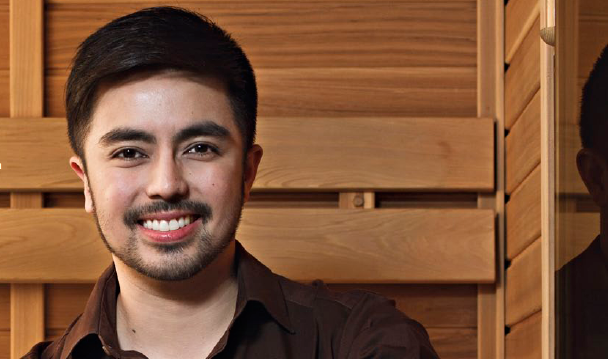 When Nol Montalbo finished his medical degree in 2006, he was on top of the world. After years of studies, he was finally a doctor.
But a reversal in the family fortunes forced him to turn his back on medicine. "Soon after I graduated, my parents told me that their cable business in Batangas had gone bankrupt," says the founder of spa chain Mont Albo Massage Hut.
ADVERTISEMENT - CONTINUE READING BELOW
The family also lost their home. "We transferred to another place. Luma yung bahay at pangit," recalls Montalbo. "It was very painful for all of us. Lalo na sa akin kasi sa aming magkakapatid, nakita ko kung paano tinayo ng parents namin yung bahay."
Making a hard decision
Montalbo couldn't fall back on medicine as it would take years to build a practice. "Akala kasi nila pag-graduate mo ng medicine, mayaman ka na agad. Hindi. You have to take a specialty or a subspecialty [to build a successful practice]," he says.
Instead, he borrowed P1,500 from one of his classmates in med school so he could make and sell soaps. Less than a year later, he netted P100,000 from the soap business, enough to open the first Mont Albo Massage Hut. He rented an old apartment in Makati, set up four massage beds downstairs, and used the space upstairs as his living quarters, which he shared with his mom and the 10 massage therapists he hired from Batangas.
ADVERTISEMENT - CONTINUE READING BELOW
No regrets
Eight years later, Mont Albo Massage Hut has grown to 40 branches nationwide, thanks to Montalbo's decision to franchise the business and to differentiate the concept by offering hilot in a professional spa setting.
Does he regret leaving medicine to become an entrepreneur? "No regrets at all. I feel that this is my purpose in life," he says. "I became an entrepreneur out of necessity—to help my family. I'm very happy na ito ang naging mission ko sa buhay—reintroducing hilot to every Filipino. Ultimately, I want to bring hilot to the world."
Now, his family is back on its feet. His parents are even in talks to buy back their old house.
***** 
This article was originally published in the July 2015 issue of Entrepreneur magazine. To subscribe, click here.  
Main photo by Jonathan Baldonado