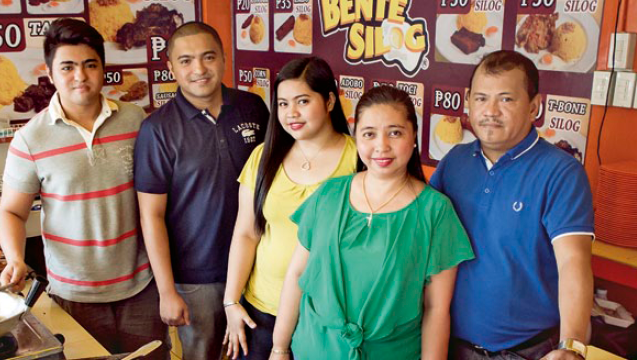 How far will your P20 go? At Bente Silog, it buys you a rice meal with fried egg and a meat viand—a steal for cash-strapped students and workers.

In 2009, Dennis and Tess Soriano, veterans in the food processing business, set up a food stall serving P20-silog meals near the Polytechnic University of the Philippines in Manila. It became a hit with their target market—students and workers in the C to F income bracket—but they also had skeptics. "My father's store was near the sidewalk…and the customers were always asking if the food we were serving was clean," recalls the couple's daughter, Aiza, head of operations at Bente Silog. 

The Sorianos revamped the business into a dine-in restaurant in 2010. And yes, the Food and Drug Administration has approved their commissaries. They still serve the P20 meals made up of ham, longganisa, and burger patty variants, with a profit of only P3 to P5 for each. To keep costs down, they source ingredients locally and produce the processed food items with the help of their partners from their food processing business. Tess herself came up with the recipes for items like embutido and longganisa. 
ADVERTISEMENT - CONTINUE READING BELOW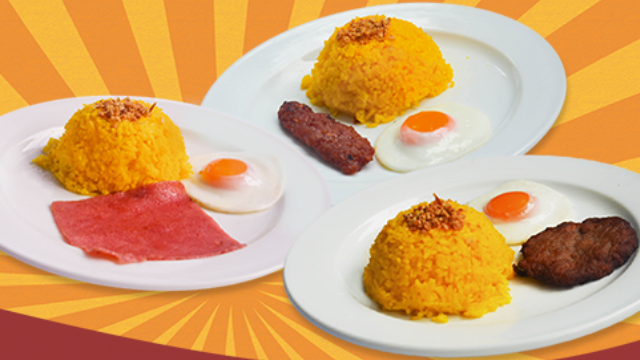 Each family member helps in the business so they don't need to hire additional employees, says the couple's son, John, who is head of business development. Younger brother Bryan oversees marketing. "We really have to sacrifice most of the time for the sake of the brand name," says John. 

The Sorianos concede that some customers still question the quality of their offerings due to the price. And now that they've started franchising, they've been accused of being a scam or a fly-by-night company due to their affordable franchise packages. But they continue to grow the brand and already have 23 franchisees in Luzon. 

"Years from now, we cannot guarantee how many of the three [signature] variants would be left, but we would definitely want some products to still be at P20," adds John.
ADVERTISEMENT - CONTINUE READING BELOW
*****
This article was originally published in the December 2014 to January 2015 issue of Entrepreneur magazine. To subscribe, click here.  
 
Main photo by Dairy Darilag; other image from Bente Silog's FB account