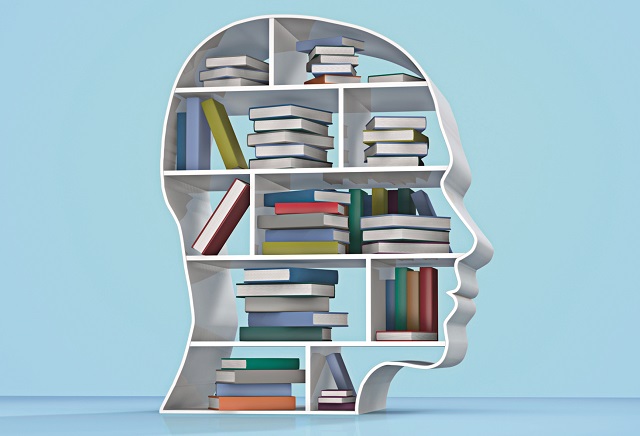 School may be out for the summer, but classes go on at educational centers. In fact, these learning centers are busier during the school break. "We do have some spike in enrollment during summer—sometimes the number of our enrollees even doubles," said Kristel Ann Osmillo, business development officer at supplementary education center Eye Level Philippines.
ADVERTISEMENT - CONTINUE READING BELOW
It is the same for art education center Global Art Philippines and academic tutorial and advancement center YuXin Philippines.
The problem is keeping enrollment numbers up when classes resume. "We have a very significant drop in enrollment after summer," said Yenny Saw, country manager at Global Art Philippines.
But the centers figured out ways to keep the numbers up. "Before, we would only be able to keep 30% of our enrollees after summer—now, we are able to keep 70 to 75%," said Saw. Norice Santiago, center manager at Eye Level Serendra, added, "If they [students] had a good experience in the summer, they will definitely come back and continue with the program regardless."
If you are thinking of having your own educational center, here's how you can make it work all year round.
1. Train, treat teachers well.
Understand that as a learning center, your biggest investments are your teachers. "The teachers are actually the reason why parents stay with us. Sometimes, the parents don't get the full picture of the curriculum, but if they like the teachers, they will stay. So you really have to take care of your teachers," said Saw.
ADVERTISEMENT - CONTINUE READING BELOW
At the onset, you should be particular about the quality of the teachers you hire. "You should care about their credentials, and make sure that they are really qualified to teach—train them, if necessary," said Francesca Goyenechea, country director for YuXin Philippines.
You should give teachers a reason to stay with you as well. Saw said, beyond training and giving teachers a competitive salary, you should also be able to motivate and encourage them.
2. Build a reputation.
It may seem obvious, but having a good reputation is key to long-term success. "Parents would not bring their children to your center if they did not hear any good report about it from their peers, so always be mindful of the quality of your customer service—word-of-mouth is very powerful in this industry," said Saw.
Goyenechea recommended keeping your facilities and materials in tip-top shape and safe to use, which shows that you care about the students' well-being and progress. It is also important that someone is always at the center who can address parents' concerns about their child. "Every center manager and teacher should get to know their students and their parents, so that they can better address their needs and meet their expectations," Santiago added.
ADVERTISEMENT - CONTINUE READING BELOW
3. Stay updated with education trends. 
You must also keep abreast, not only with new teaching strategies and learning methods, but also with the changing curriculum of different schools. That way, you can update your programs and materials to better cater to the actual needs of your students.
ADVERTISEMENT - CONTINUE READING BELOW
"The market demands in the industry are ever changing," said Saw, adding that Global Art upgrades its programs every year and offers at least one new program every two years to address students' changing needs.
You should also update your systems and the way you present your learning materials. Eye Level, for example, invested in a computer system that makes it easier for teachers and students to access learning materials online. At Global Art, said Saw, "We computerize everything so that access to promos, programs, and materials can just be a click away."
4. Find a good location.
"If you don't have a good location, it would really affect the success of the center," said Santiago. And it is crucial, especially when you are still starting out, since the bulk of your initial investment—which can start at P500,000 ($10,000) and may go up to a million ($20,000)—will go to renovations and rent, factoring in monthly advances and security deposits.
ADVERTISEMENT - CONTINUE READING BELOW
Family-owned commercial buildings are often preferred locations as it would be easier to negotiate the rent, as opposed to malls and other commercial centers.
Pick locations near schools and residential areas so it would still be convenient for parents and students to come in even during school days, Saw pointed out. You should also limit how many students you can take depending on your space, said Osmillo. For example, a center of about 50 to 55 square meters can accommodate 100 to 150 students comfortably, since they would be there on different schedules.
5. Promote your center.
Even if you have found a great location, you should not rest on your laurels. "Marketing should be continuous, and there should be different marketing strategies for every month and every season," said Kwang Hee Kang, managing director at Eye Level Philippines. Since November and December are considered lean months, that is the time to offer promos, like free trials, to entice new enrollees.
ADVERTISEMENT - CONTINUE READING BELOW
You do not necessarily have to spend, said Santiago, but you have to grab every opportunity you can to promote the center like post banners on bulletin boards, and hand out flyers at nearby schools and subdivisions. It is also best to tailor-fit your marketing efforts for each community where you are located.
6. Cover your bases.
Beyond trying to get new enrollees for your educational center, working hard at protecting and maintaining your existing customer base will ensure steady business all year round—and even in the long run. "When you already have a base number of students that are attending the program, that's the time that you can say that you're doing something good for the community and for its children," added Santiago.
Make sure there is a healthy teacher-to-student ratio, so that teachers will also have an easier time charting the progress of a student. Osmillo said that, at Eye Level, one teacher can only handle a maximum of five students at a time. "If you truly care about whether your student is learning, you would see to it that your center is not overcrowded—you shouldn't have 30 or more kids crammed into a room," added Goyenechea.
ADVERTISEMENT - CONTINUE READING BELOW
7. Teach the parents.
Beyond taking care of your students, you should also take care of the parents, as they are also part of the learning journey. "They are both our customers, so we have to have a good relationship with the both of them," said Saw.
At the onset, you should give parents the full picture of what your programs and activities are about. "If you don't know how to explain that, the parents would have expectations that their child will just be doing whatever they're doing in school," said Santiago.
Constant feedback also gives parents more reasons to stay. "We interview parents who pulled out their children from the program, and the reason they always give is lack of feedback from the teachers or center managers," said Osmillo. So it is best to keep an open line with the parents with regard to the progress of their child. "Parents really appreciate that, because they get to know their child more," said Santiago.
ADVERTISEMENT - CONTINUE READING BELOW
8. Keep the price right.
There are many ways of marketing your center, but one thing you should not do is compete based on price, said Saw. It might reel in new enrollees, but it will not be enough to make them stay. It will also make some parents doubt the quality of your programs and the proficiency of your teachers.
"Nowadays, competing based on price is no longer enough—you really have to rise above the expectations of the parents," Saw pointed out, noting that parents do shop around and are not just simply out for bargains when it comes to their children's education.
9. Cut costs creatively.
Rent, utility bills, and employees' salary considered, your overhead costs could balloon before you know it. Be prepared to cut costs. "We try to be creative, not only in creating new programs, but also in cutting down costs," said Saw.
Since she cannot always be at the learning center, Saw thought of a clever way to encourage employees to save: If a center has savings by the end of the year—in their utility bills and purchase of office supplies, for example—50% of the savings will go to the company, while the other 50% will go to the staff as bonus. It works—just for their 35-square-meter branch in Manila, they were able to save more than P60,000 ($1,200) in 2014.
ADVERTISEMENT - CONTINUE READING BELOW
*****
Toni is the deputy associate editor of Entrepreneur.com.ph. Follow her on Twitter, @toni_antiporda 
This article was originally published in the April 2015 issue of Entrepreneur Philippines magazine. 
Photos from Getty Images, and courtesy of Global Art Philippines