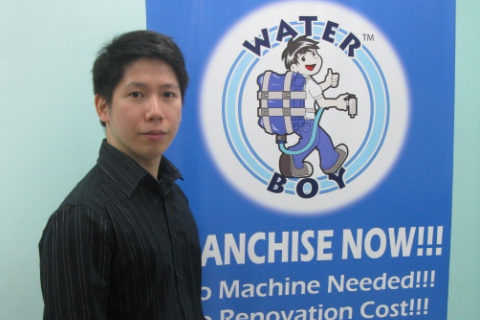 <>
Business proved to be a knack for Water BoyTM CEO Richard Uy. An Electronics and Communications Engineering graduate of De La Salle University, he found his degree as relatively unrelated to his former occupation. "My first work focused more on business and stocks. I also worked in an investment bank for six years before I established my own company. I don't know why but I have this strong interest in business and finance," recalled Uy.
When he went to China to study Mandarin for two years, he found the turning point of his business career. That stint was instrumental in inspiring him to establish one of the most successful water bottling stations in the Philippines.
Demand for quality distilled water
When Uy returned to the country, he immediately identified the opportunity for a unique drinking water business in Metro Manila. "Our potable drinking water here has a distinct taste. I was surprised that I'm not the only one who has this problem," lamented Uy.
ADVERTISEMENT - CONTINUE READING BELOW
It was at that moment that he came up with the concept of a water bottling station. He conducted a research to determine if there's still enough room in the market for local drinking water. He found that there is and more options are necessary.  Some consumers have become aware that most water refilling stations have pending issues about quality and safety.
"I started to analyze how much is the startup cost for a water refilling station. I also studied how the water purification process works. I have to be very prepared with my business plan if I want to establish this business," said Uy.
The start of Water BoyTM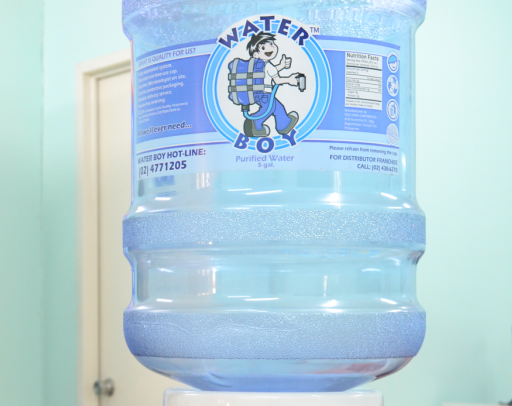 One of Uy's business strategies is to start Water BoyTM–a water bottling station that provides meticulously processed distilled water in the metro. It was not spared from setbacks during the first few months of operations but it eventually proved to be an effective business in the long run.
ADVERTISEMENT - CONTINUE READING BELOW
"We spent and lost a lot of money during the first few months. It was really a challenge for us but we never gave up. Now, I'm proud to say that we're very successful in this industry," Uy said. Indeed, Water BoyTM has now become one of the most trusted water bottling stations in the country, boasting more than 50 franchised locations in Metro Manila alone. It even managed to captivate an unexpected market–informal settlers in the slums.
"Some of our past clients were complaining that our drinking water was pricey. But given its quality, I'm confident to say it's not expensive, but rather reasonable. I was even surprised that even some of those living in depressed areas in the metro want to buy from us. If they can afford the cleanest drinking water around, then it's really not expensive," observed Uy.
Of being a franchisor
ADVERTISEMENT - CONTINUE READING BELOW
As a franchisor, Uy maintains a great working relationship with his franchisees by assisting and constantly communicating with them. "I always hear out their suggestions. If it works for the business and if it's okay with the company then we implement it. If there's a customer complaint, we encourage them to forward it to us immediately so we can handle it. That's how hands-on we are in helping them grow and succeed," the young entrepreneur shared.
Managing a successful business such as Water BoyTM can be stressful to some, but Uy doesn't let it strain his work. "I always see stress as a challenge and not as a problem. Once you look at it as a problem, it may affect your way of thinking and eventually affect your work. I always set my priorities and schedule the things I'll do to lessen the stress."
He currently plans to venture into another business, but he assured that he will still keep his focus on Water BoyTM to maintain its growing success. For other entrepreneurs like him, he has this advice: "Look forward to opportunities and never quit on your dream of starting a business."
ADVERTISEMENT - CONTINUE READING BELOW
"Challenges will always be there so don't quit. The best thing to do is make it as your motivation to be better today and tomorrow. Always remember that the most important investment you should put is time, not money," he ended.
Consider Water Boy TM as a great franchising opportunity. Make an inquiry here.