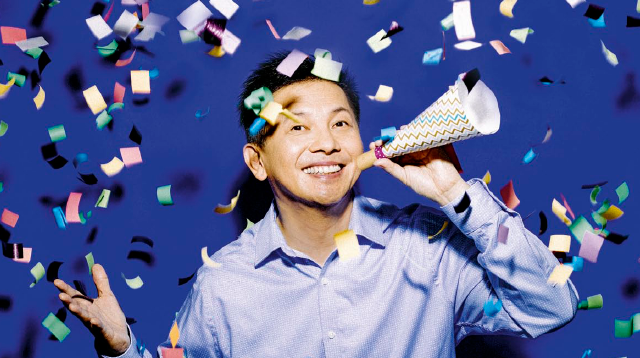 Even though Fiorgelato was brought into the country via an Italian-Filipino joint venture in 1989, there is no more trace of its Italian roots, save for its very Italian product, the gelato. For the 23 years since MILKIN Corporation took over the brand, president and CEO Ricardo Z. Cuna has always championed it as a homegrown brand.
ADVERTISEMENT - CONTINUE READING BELOW
"I am really promoting it as a local brand, especially since it is run and operated by Filipinos. There's also no more involvement of any foreign investors, so now it's wholly Filipino-owned," Cuna explains.
But taking over the fledgling gelato brand was a risk for Cuna, as a young entrepreneur, especially since he was running other ice cream manufacturing and distribution companies, on top of also working for a bank. "We took the risk. It was a foresight for me to say that we needed a quality brand of ice cream that would level up in the future," Cuna recalls.
Ahead of the game
Indeed, Fiorgelato proved to be ahead of the game—it had two decades' worth of a head start over the other local gelato brands that came out in the market only five years ago. "Iba pa rin kapag nauna ka—you have the mileage and the experience already," says Cuna.
ADVERTISEMENT - CONTINUE READING BELOW
But beyond the concept, Cuna believes that what enabled the brand to last as long as it has is MILKIN's 25-year program, which details the company's direction for its first 25 years in operation. Part of this program are plans to acquire and develop different brands—Fiorgelato being just one of them—then to franchise the brands to be able to expand, first within Metro Manila, then nationwide and globally.
Cuna made sure that the program was being followed. "We surpassed the expectations, but it was a slow process," he concedes, as it took them another five years before they could franchise Fiorgelato. Still, it was a pioneering move back then as franchising was yet an untapped expansion strategy by homegrown entrepreneurs.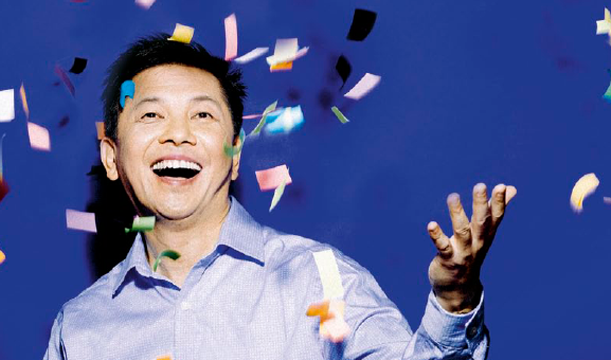 ADVERTISEMENT - CONTINUE READING BELOW
Brand's commitment
What further strengthened Fiorgelato's foray into franchising was MILKIN's commitment to innovation and authenticity. Since the product is artisanal Italian ice cream, 80% of its ingredients are still sourced from Italy, and Cuna, a trained ice cream and gelato maker, still goes to their commissaries to mix the gelato himself. While these efforts sustain the quality of the product, they also continue to develop new flavors.
This commitment to innovation carries over to Fiorgelato's franchise program. "The franchise system is a continuous thing, so you have to keep improving it—the perfect system might not be the same next year," he adds, as he recognizes that the profile of their franchisees changes as much as the customers'.
While he believes in sticking to the rules—especially for those set out in the franchise agreement—Cuna believes that anything can easily be worked out between a franchisor and a franchisee. "It all boils down to a relationship. We have to have a synergy, a good and flexible relationship," he adds.
ADVERTISEMENT - CONTINUE READING BELOW
Building a strong foundation
It's also important to fight complacency, which he considers a deterrent to a company's longevity. "I keep telling my team, you must not be complacent because you're hitting your volume. You have to continue being innovative to sustain the brand, because the times change and the market changes," he stresses.
Now, Fiorgelato has 65 outlets nationwide, 40 of which are franchised. MILKIN has since introduced other brands—like coffee shop FiorCafé and ice cream concepts Maynila Ice Cream and Art's Cream Gallery, which now has stores in Malaysia and Japan—and continues to toll-pack gelato and ice cream for other retailers and food chains.
The company is down to the last two years of the program, and Cuna couldn't be any happier. "I'm 55 years old now. I might not be there for the company's next 25 years, but the foundation is very important. That's my legacy."
ADVERTISEMENT - CONTINUE READING BELOW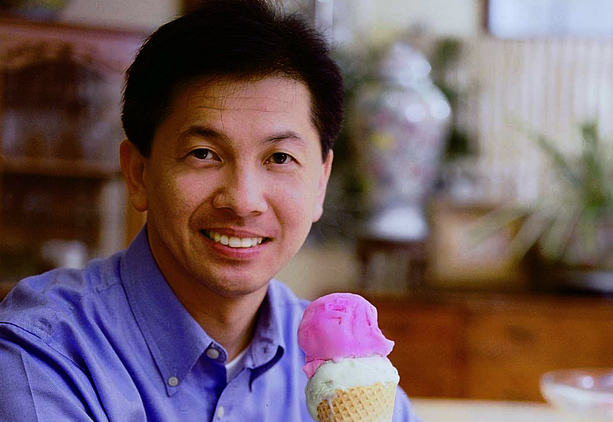 *****
Franchising package
Total investment: P350,000 to P1.8 million, depending on the chosen package and size of store
Contract term: 5 to 8 years
***** 
This article was originally published in the July 2015 issue of Entrepreneur magazine. To subscribe, click here.  
Two main photos by Jason Quibilan of At East/Jed Root