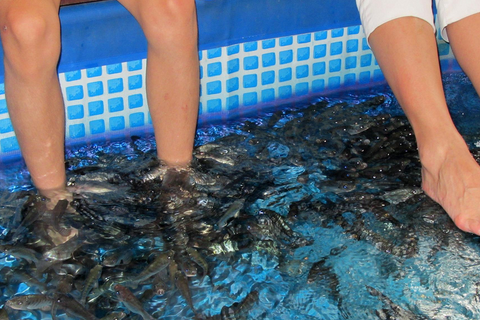 What does a young man with a fisheries degree from the University of the Philippines Visayas do? Put up a fish spa.

Flord Nicson Calawag, 26, founded Tibiao Fish Spa (TFS) in Tibiao, Antique after stumbling upon a local species of fish rivaling the 'doctor fish' (garra rufa) popularized in fish spas worldwide. He calls his serendipitous find 'Therafish.'

"I caught some fish and placed it in our inflatable pool. Two of my nephews played in the pool and the fish started to nibble at them," Calawag recalls.

Fish nibbling therapy

Fish spas originated in Turkey as treatment for psoriasis and eczema. Referred to as 'ichthyotherapy,' fish nibble on dry skin and calluses, thereby alleviating skin ailments.

"The fish secrete antimicrobial enzymes, it is their natural way of killing bacteria," says Calawag, assuring that Therafish do not transfer pathogens from one person to another.

Using fish endemic to the Philippines, rather than importing them, is a cost-advantage, says Calawag.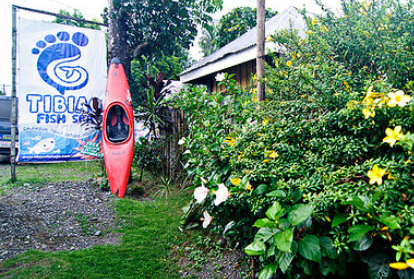 Business expansion

His spa business has expanded outside Tibiao, to popular malls, and via a new mobile franchise that includes Therafish, inflatable pools, and the bio-filtration system devised by local experts in aquaculture.

"We can do mobile spas anywhere in the country. Conditioning of the fish will take one day before we conduct the TFS mobile," says Calawag.

Mobility allows delivery of the fish spa experience to schools, social gatherings, and even office parties.

Currently, TFS is also a highlight attraction of a tour agency, which offers kayaking, hiking, and touring packages.
ADVERTISEMENT - CONTINUE READING BELOW
This article was originally published in the October 2013 issue of Entrepreneur magazine. Subscribe to the print or digital version here.