<>For Tim Mervin Orille, being a food cart franchisee has provided him the fundamental knowledge on how to handle a business. "Being a car enthusiast, I really want to establish a business that concentrates on cars someday. But first, I must study how the world of business works. I believe that Sweet Corner has provided me the opportunity to learn this," he shared.
The 27-year old entrepreneur from Sampaloc, Manila currently manages a Sweet Corner stall with his business partners in SM City San Lazaro in Santa Cruz, Manila. In addition to generating extra income, the food cart franchise has become a means to help some of his friends.
"Some of the people close to me find it difficult to get a job. When we started to franchise, I made sure that I'll hire them so I can at least help them provide something for their family. It's one of the things that make me happy the most," Orille revealed. But he emphasized that they have to first prove their sense of responsibility and trustworthiness.
Advantages of being a franchisee
Orille thinks the helpfulness of Sweet Corner franchisor Bong Magpayo is one of the main advantages of taking the franchise.  "He's been assisting me in managing my stall since Day 1. I don't know how he does it, but I'm in awe every time he finds the time to help me despite his very busy schedule."
Undoubtedly, being a franchisee of the food cart is a great opportunity for budding entrepreneurs, as proven by this young businessman. Despite tight competition and a relatively costly rental fee imposed by the mall, Orille is amazed that his franchised food cart has been consistently generating profit ever since it started in May.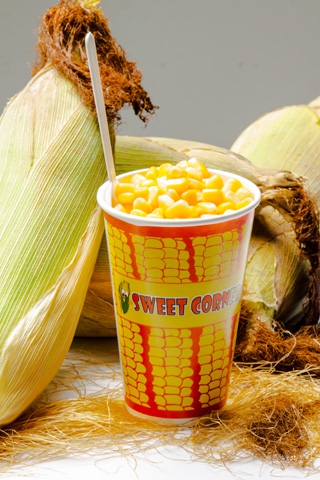 "Given that there are many food carts inside the mall, we're very glad that our store can still compete, especially during weekends and holidays. We can attest that we're earning a little bit more than breakeven. I can say that the corn's popularity hasn't waned down a bit," he remarked.
Stepping stone
Orille plans to venture into another business in the future. "I must admit that so far I'm still in the learning process. Who knows? Maybe in the next few years or so, I'll be able to franchise another store or even establish my own car business. To date, Sweet Corner continues to provide me the things I need to know on operating and managing a business properly."
The young entrepreneur reminds those who are interested in franchising to meticulously study the industry before venturing into it. "Don't be fooled when some people say that franchising is easy when it's not. You really have to put your mind and heart into it. Maintain good communication with your franchisor, as well as with your employees. Be passionate and work really hard," he advised.
Like Orille, you, too can realize different kinds of fulfillment in entrepreneurship by being a Sweet Corner franchisee. To learn more about this franchising opportunity, follow this link.

ADVERTISEMENT - CONTINUE READING BELOW