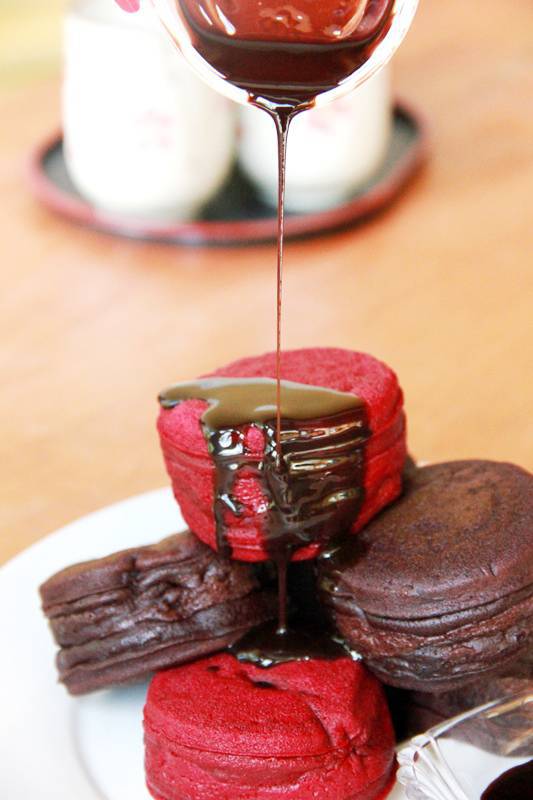 The food cart industry remains strong, with all signs pointing upwards for 2013. The increase in food cart operators can be accounted for mainly by franchising; for the most part, it turns people from hopefuls to entrepreneurs within a relatively short time period and for a relatively lower cost.
And franchising isn\\\'t just for fresh graduates, those looking to shift careers and industries, or folks in need of extra income. As we\\\'ve seen in recent years, hardworking and driven college students have opted to wear the entrepreneurial hat ahead of their graduation caps. We are very happy to see that their big risk has paid off quite well, and that they are learning about the basics and intricacies of business early on — although we also highly recommend that they finish their studies before going all in.
One of the new food cart businesses that got our attention is Munchster Yum, which made its debut only last December 2012 at the SM North Edsa Sky Garden. The business has six founders, all of whom are under San Beda College\\\'s Department of Business Management and Entrepreneurship: Germaine Betero, Ann Mariel Gatmaitan, Louie Nicolas, Alethea Ricalde, Jumie Anne Rivera, and Mark Peabo Santos.
ADVERTISEMENT - CONTINUE READING BELOW
Munchster Yum is also going into food cart franchising, a rare move for ventures that are just fresh out of the gate. To learn more about the business and their franchising opportunity, Entrepreneur Philippines had a short e-mail conversation with Mark Santos, Munchster Yum\\\'s marketing manager.
What was the inspiration behind Munchster Yum?
We\\\'re senior students from San Beda College, and wrote Munchster Yum\\\'s feasibility study as part of our course requirements. Ideas popping in our heads while writing our feasibility study made establishing Munchster Yum\\\'s first outlet more exciting. We were driven by the support our families have for us, and we want to show them that it will be all worth it. We also saw the opportunity to make a collective contribution to the society by providing jobs to those who are capable and in need.
When did you start operations? How many outlets do you currently have, and where?
We started operating Munchster Yum\\\'s first outlet last December 1, 2012 at SM North Edsa in Quezon City. We\\\'re only on our second month, and we\\\'re already working on setting up our second outlet with our franchisee at SM Calamba.
How did the pancake cookie come about? How many flavors do you have, and how much do you charge for a bag or pack of Munchies?
The original idea we had before the pancake cookie was deep-fried Oreos. While carefully writing Munchster Yum\\\'s feasibility study, we received feedback from our market that they didn\\\'t like deep-fried Oreos because they were meant to be oily. The idea of innovating Japanese cakes caught our attention; we thought that this was exactly what our market was looking for, and that gave birth to our pancake cookies.
ADVERTISEMENT - CONTINUE READING BELOW