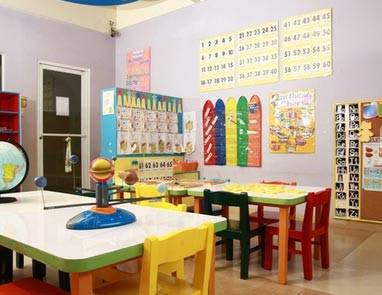 With parents becoming more and more discerning with the quality of education that their children go through, it comes as no surprise that a British pre-school is now also being franchised.

British pre-school brand, Tumble Tots has been franchised in the country since October 2003.

"We obtained the master franchise for the brand since we believe in its philosophy to give every child the opportunity to learn and understand things through child's play," says Careen Lim Hao-Bian, the vice president for operations of Tumble Tots Philippines.

The school has branches in Davao City and in General Santos City, the only ones in the Philippines. The brand has more than 800 branches worldwide. The recently opened General Santos City branch of Tumble Tots was immediately embraced by the port town with more than 70 pre-school students immediately enrolled in the program.

Tumble Tots, Britain's leading program for children, has been the springboard to developing children's skills. Based on their website, the program develops each child's confidence, self-discipline, independence, and self-esteem, so they can reach their maximum potential. Tumble Tots believes that every child should have the opportunity to experience the joys of growing up, the challenges of developing new skills and the satisfaction of success.

"The thing about Tumble Tots is that it gives children a holistic approach to growing up and learning. The program is a mixture of cognitive and physical learning, something that not all schools offer," Hao-Bian added.

For more information about the franchise package, please send your inquiries to info@tumbletots.com.ph.
ADVERTISEMENT - CONTINUE READING BELOW