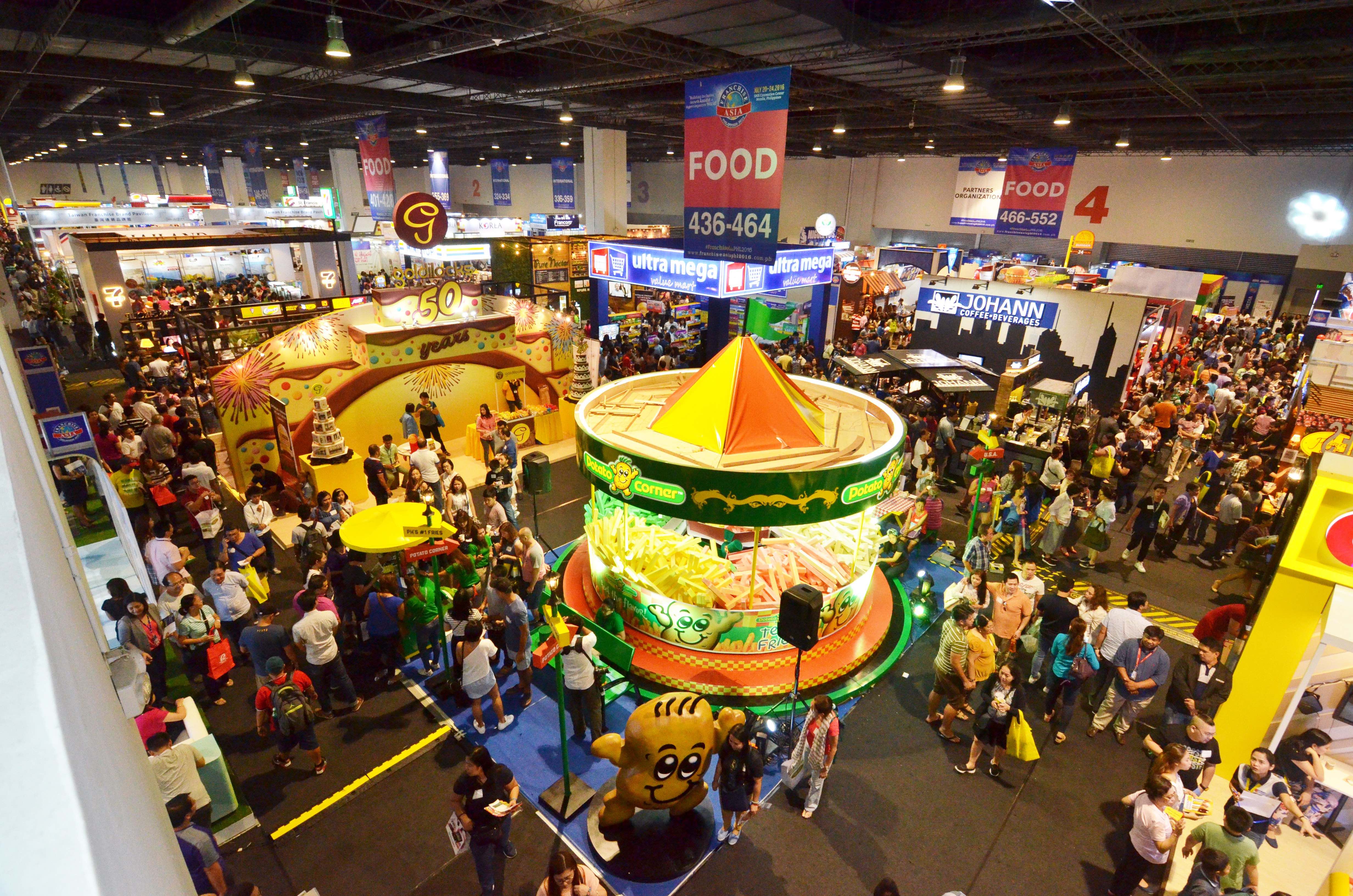 As Franchise Asia celebrates its 27th year, this year's show has been designed to ensure that franchisees get the most out of the week-long franchise events. Here are a few tips to get the most out of Franchise Asia:
ADVERTISEMENT - CONTINUE READING BELOW
1. Get special franchisee rates for the Franchise Asia Conference (March 27 to 28)
With over 70 local and international experts and over 1,000 franchise experts, owners and managers, the Franchise Asia Conference is the major business and franchise event of the year. Franchisees get can tickets at 40 percent off (Php4,950 for member brands, Php5,950 for non-member brands) and if you're from the Visayas and Mindanao, a special Php4,500 regional rate is available.  
2. Plan out the sessions you want to join in the conference
Whether you have one unit or 100 units or whether you've franchised one brand or multiple brands, the Franchise Asia Conference has multiple topics relevant for you. Specific topics have been developed for franchise operators, from Handling Store Pilferage, Financial Management for Franchisees, Managing & Retaining Talent, Handling DOLE Audits, Managing & Retaining talents and many more. Plus be inspired by celebrity entrepreneurs Enchong Dee (Peri Peri Chicken), Rissa Mananquil-Trillo (Happy Skin) and Bea Soriano Dee (Sunnies) and from Jonathan Yabut, winner of the first Apprentice Asia.  Find the full program here. 
ADVERTISEMENT - CONTINUE READING BELOW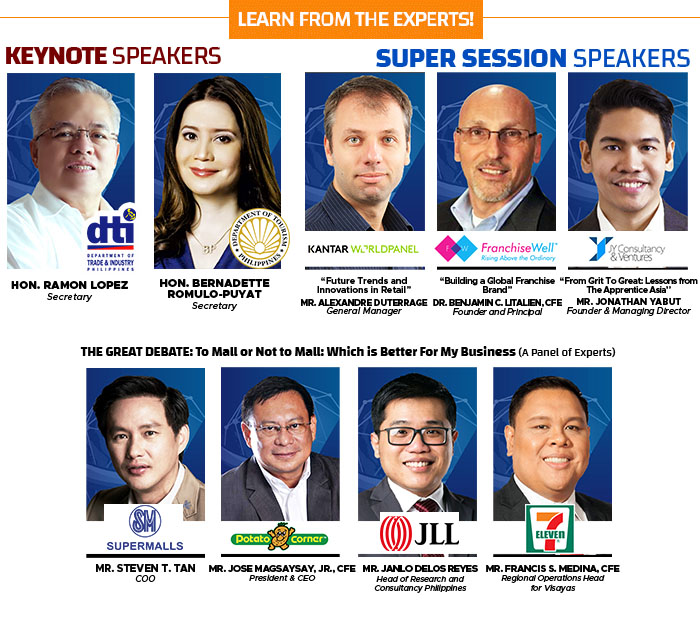 3. Solve your issues in the business solutions roundtables
This unique format happens on the first day of the conference (March 27), where delegates can sit in a round table and share best practices and solve issues with fellow delegates. With topics such as Empowering & Engaging your Employees, Managing Multiple Units Successfully, How to Deal with the Millennial Market, Making Customers Happy & Loyal and many more, this is the best way to tap the experts to help solve business problems.  
ADVERTISEMENT - CONTINUE READING BELOW
4. Network and learn from both franchisees, franchisors, executives and managers
With over 1,000 delegates attending the conference, meet and learn from both experienced professionals and owners, and from newcomers in the industry. Speak and network with delegates from brands such as The Generics Pharmacy, Max's, Jollibee, Francorp, BPI, PLDT, Seaoil, 7-11, Phoenix Petroleum, SM Supermalls, Capital Town Partners, Megaworld, Quali Plus, Potato Corner, Bluethumb Creative and more.  
ADVERTISEMENT - CONTINUE READING BELOW
5. Find your next franchise opportunity with over 750 brands in the Franchise Asia Expo (March 29 to 31)
Whether you want to invest Php50,000 or Php50 million, the Franchise Asia Expo has the right opportunities for you. The ground floor hosts food, non-food and international master franchise opportunities, while the second floor hosts the franchise food park with the latest up-and-coming food franchises. Plan out your visit by viewing the floor plan here.  
6. Visit the 2nd floor innovation hubs for the latest technologies and partners
The 2nd floor innovation hub hosts the latest technologies, partners and suppliers to help you with any aspect of your business. Whether it's digital marketing, the latest POS systems, accounting assistance, finding your next location, store design, financing and more, you can meet the right partners in this even.  
The Franchise Asia International Conference is happening on Mar 27 & 28. Franchisees can get special discounted rates. The International Franchise Expo will be on Mar 29 to 31 at SMX Mall of Asia. It is organized by the Philippine Franchise Association and co-presented by BPI & https://www.pldtenterprise.com/ For more information, visit https://franchiseasiaph.com, or contact the Philippine Franchise Association at (+632) 579-4841 or 0999-8833732  
ADVERTISEMENT - CONTINUE READING BELOW
*****
Chris Lim is the Chief Marketing Officer of Francorp Philippines (francorp.com.ph); President of U-Franchise Sales & Management (www.ufranchiseasia.com); Overall Co-Chair of  Franchise Asia 2019 (www.franchiseasiaph.com) and Board of Directors for Philippine Franchise Association.