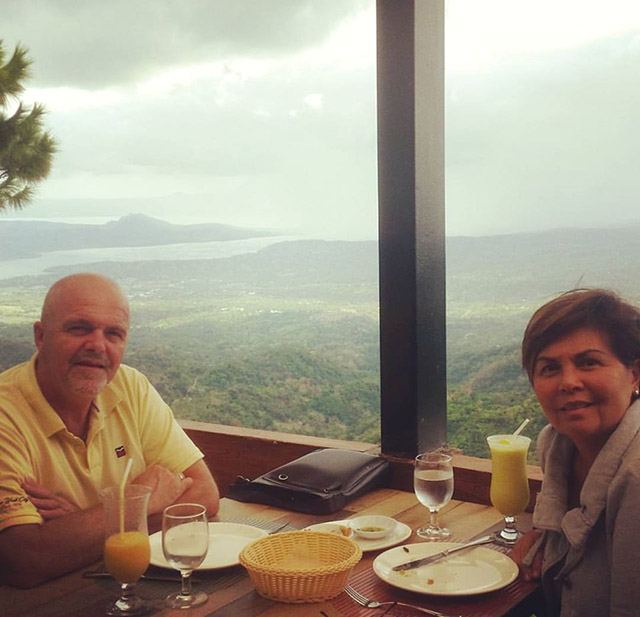 John Vanden Dungen and Mae Heredia are the founders of Weber's Delicatessen and Greg's Fruitcakery & Bakeshop
It was a case of East meets West: husband-and-wife John Vanden Dungen, a Canadian quality auditor, and Mae Heredia, a Filipina chef and baker, had always been partners in life and in business. The couple started the concept for Weber's Delicatessen and Greg's Fruitcakery & Bakeshop in 2009, as Mae baked and sold fruitcakes from their home in Canada.
ADVERTISEMENT - CONTINUE READING BELOW
It was a tradition they kept alive when they moved to the Philippines in 2012. They baked fruitcakes from the basement of their home in Tagaytay, and then sold the baked goods online via a Facebook page which has since garnered more than 15,000 followers. Their friends believed in the food concepts so much that they decided to become investors and business partners.
Thus, Weber's Delicatessen and Greg's Fruitcakery & Bakeshop opened their flagship outlets at the SM Wind Tower 3 in Tagaytay City in 2015. Weber's Delicatessen eventually evolved into a community diner and a must-see landmark for all-American comfort food in the windy city of Tagaytay, thanks in part to word-of-mouth from satisfied visitors and curious tourists.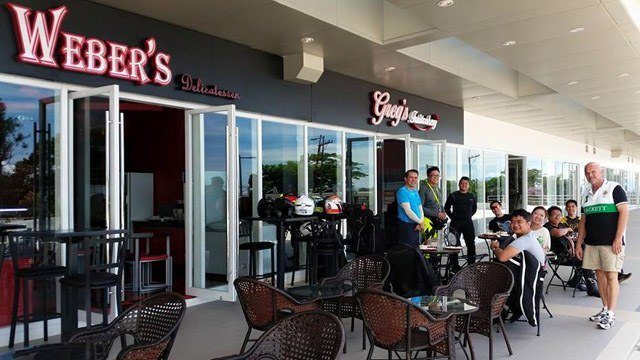 ADVERTISEMENT - CONTINUE READING BELOW
Weber's started in Tagaytay and serves American comfort food
Customers keep coming back for more since there is always something new to taste. Weber's has been known for John's homemade chili, which they often slather onto their chili dogs, corn dogs, Buffalo wings and nachos. They also serve deep-fried goodness such as French fries, onion rings and even western-style fried chicken.
To cap off your American comfort food binge, Weber's also serves lemonade, soft serve ice cream, frozen yogurt and small pastries and other baked goods. It has also since introduced an all-day breakfast menu which boasts of fluffy pancakes, eggs benedict, sausages and loaded omelets, among other breakfast favorites.
In addition, customers keep coming back to Weber's due to its high standards of food quality. After all, John, an ISO-certified quality auditor, has been known for his passion for good taste, consistency and quality. He created the operations policies of Weber's and sees to it that it is implemented properly. To sum up his rules for Weber's operations: always serve hot, never say "out of stock" and every menu item is made from scratch.   
ADVERTISEMENT - CONTINUE READING BELOW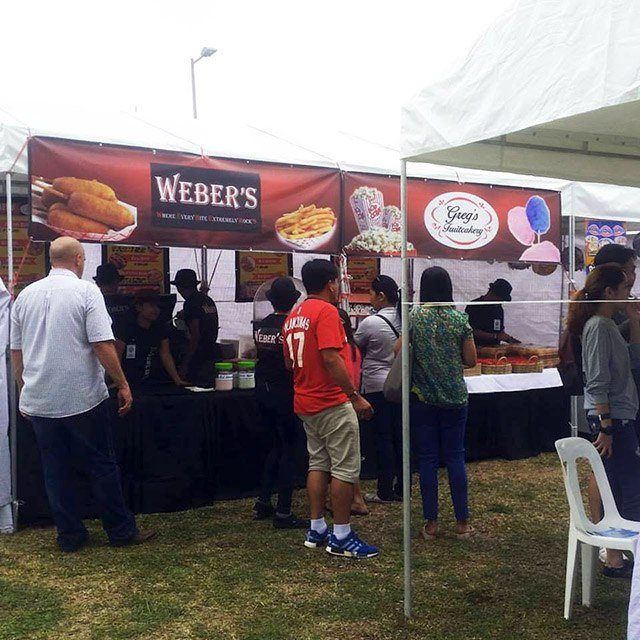 Weber's Snack Shack is a spin-off of the full-service Weber's restaurant. It is now available for franchising
Within a year, Weber's Delicatessen created a food kiosk spin-off called Weber's Snack Shack, which opened at SM Sky Ranch Tagaytay. It had all the elements which made Weber's Delicatessen a hit with customers—generous servings of classic all-American comfort food at affordable prices—but in a food kiosk format, which can easily be placed in malls and other commercial establishments.
ADVERTISEMENT - CONTINUE READING BELOW
After opening two stores in Tagaytay, the clamor to open more outlets of Weber's Snack Shack prompted John and Mae to open the business for franchising. They also saw it as a good means to penetrate the Metro Manila market, as it is easier to find good locations for a food kiosk rather than a full-service restaurant.
Indeed, the franchising gamble paid off as Weber's Snack Shack has since found its way into different locations all over Luzon and Metro Manila, such as Robinsons Galleria, Starmall Alabang and Starmall EDSA Shaw, among other locations. However, John and Mae are still open to franchising Weber's Delicatessen as a full-service restaurant. After all, Weber's is all about giving Filipino customers the best classic all-American comfort food experience at a fraction of the cost.
*****
Finding the right franchise starts with education. U-Franchise Sales and Management conducts regular "How to Invest in the Right Franchise" seminars. For more information, please visit www.ufranchiseasia.com or call (02) 634-0586 or (0917) 881-6999.
ADVERTISEMENT - CONTINUE READING BELOW
Sam Christopher Lim is the senior vice president for marketing and strategy at franchise consultancy Francorp Philippines; president of U-Franchise Sales &Management; and chairperson and director for special projects for Asean integration at the Philippine Franchise Association.