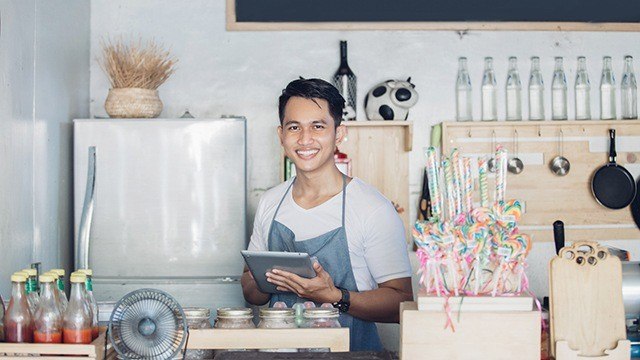 During my seminars, I am often asked why some franchises fail. Although franchising has a 90-percent success rate, one key cause of failure is neglect. I often tell my attendees that in order to find the right franchise, you can be inspired by the Greek aphorism: "Know thyself."
Some businessmen jump straight into searching for the right franchise brand, but the first and most important step is to understand yourself, your personal preferences, strengths, weaknesses and motivations. 
ADVERTISEMENT - CONTINUE READING BELOW
Whenever you are choosing a franchise, you must dig within your psyche, and you must, quite literally, get to "know yourself." You must know your likes and your dislikes. For example, you may hate beauty salons, and you prefer barber shops. If you choose a beauty salon franchise, then you will likely neglect its day-to-day operations because you cannot even entertain the idea of visiting it. 
Knowing yourself means a clear understanding of what your likes and dislikes are. You will apply this knowledge in the selection of a franchise. You must only choose a franchise that you inherently like because otherwise, you will end up neglecting your business. This will happen because it may seem like a chore to you. If you find a franchise that you love, then you will enjoy managing your business because you are passionate about it.
But if you can't find a franchise that you truly love, at least, you should find something that you've tried. Some people jump into businesses because they heard it was profitable, but unless you've tried it, you'll never know if you would like it enough to be enthusiastic to manage it. Remember, you will be running this business every day for years to come, so make sure it's something that excites you when you wake up. 
ADVERTISEMENT - CONTINUE READING BELOW
You also need to judge your relevant previous experiences. Though skills and experience in a specific business can help, there are also drawbacks especially if it's from a business you or your family owns. Your family may have previous experience with a specific kind of business, and you can exploit this to manage your franchise. However, you need to walk a tight balance to avoid conflicts of interest because your franchise has the same nature as your family's business and sharing trade secrets would go against the franchise agreement.  
Finally, knowing yourself means you must be prepared to psychologically accept the inherent limitations of your franchise. Some people hate to work at nights, but if you choose a franchise that operates 24 hours a day, then you have to learn to adjust. If you cannot adjust and you cannot compromise, then another franchise may be more suited for you.
ADVERTISEMENT - CONTINUE READING BELOW
Once the franchise is in operation, you should then be able to balance your entrepreneurial spirit with the requirement to comply with the franchisor's systems. You should not try to change everything, and you should follow the tried-and-tested success formula developed by the franchisor.  
In choosing a franchise, it all starts with "knowing yourself." You may have certain limitations which you must learn to recognize or you will end up neglecting the management of your business. However, if you choose the right franchise, and it is a perfect fit, you will not only enjoy running your business but also eventually reap its financial fruits.
*****
Finding the right franchise starts with education. U-Franchise conducts regular "How to Invest in the Right Franchise" seminars. For more information visit www.ufranchiseasia.com or call (+632) 6340586 , (+63917) 8816999
Chris Lim is the Senior Vice President for Marketing and Strategy of Francorp Philippines (francorp.com.ph); President of U-Franchise Sales & Management (www.ufranchiseasia.com); and Chairperson and Director for Special Projects, ASEAN Integration-Philippine Franchise Association.
ADVERTISEMENT - CONTINUE READING BELOW