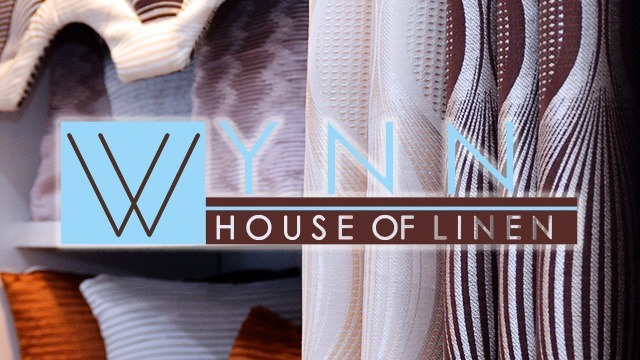 Linen is an important yet often ignored aspect of one's home. From the curtains that embellish our windows down to the throw pillows that liven up our couches, linen has a way of adding a warm, personal touch to our home.
Winter and Anne Pantig know this all too well. The couple believes that everyone deserves to live in style, which is why they decided to specialize in home linen retail. In 2002, they started creating home linen, such as curtains and pillowcases, using scrap fabrics and sold them in a local bazaar.
ADVERTISEMENT - CONTINUE READING BELOW
After their success in the local bazaar circuit, the couple realized that there is much demand for affordable modern home linen. Thus, in 2004, they decided to also distribute their home linen items to department stores nationwide under the brand name Home Ideas.
To keep up with the market demand, the Pantigs then opened their own manufacturing plant in Valenzuela City in 2006. The factory, which had its own in-house outlet store, was able to produce 100,000 assorted home linen items per month. In 2010, the couple started to participate in local and international trade fairs, and this enabled them to export their home linen products abroad.
The House That Linen Built 
In 2012, the Pantigs founded what we now know as Wynn House of Linen to serve as an avenue to sell their factory overruns from the department stores. By then, the couple has also gained enough experience to improve on their branding, product design and marketing.
ADVERTISEMENT - CONTINUE READING BELOW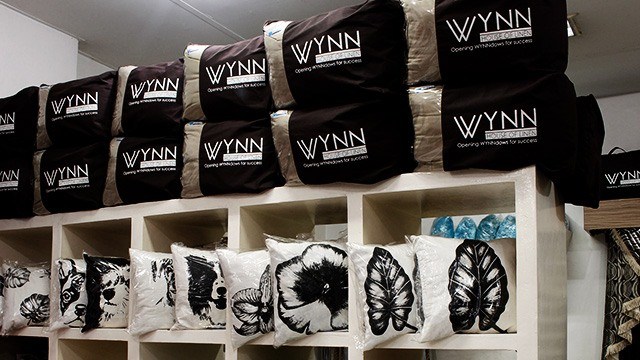 The Pantigs then decided to focus on Wynn's rebranding in 2016. This entailed ceasing the distribution of their home linen products to the department stores and focusing on the growth of their own retail stores through franchising.
Wynn House of Linen is the first home linen franchise in the country, and aims to be the top-of-mind brand for quality, affordable and modern home linen products locally. To stay ahead of the competition, Wynn focuses on continuous product development in order to produce high-quality, cutting-edge designs for a demanding consumer market.
ADVERTISEMENT - CONTINUE READING BELOW
Today, Wynn House of Linen boasts of a wide range of home linen collections for use in the living room (throw pillows, pillow cases, curtains); bed and bath (bed sheets, blankets, pillow cases, curtains); dining room (place mats, table napkins, table runners) and the kitchen (aprons, pot holders, cooking gloves).
As a business that also aims to boost the local economy and build up Filipino talent, all of Wynn's home linen products are made by Filipino artisans. Wynn wants to further expand its scope by creating more nature-inspired designs and by using more indigenous materials in their home linen products.
Room For Growth
The Pantigs' decision to franchise their home linen retail business couldn't have come at a better time, as the category is poised for growth.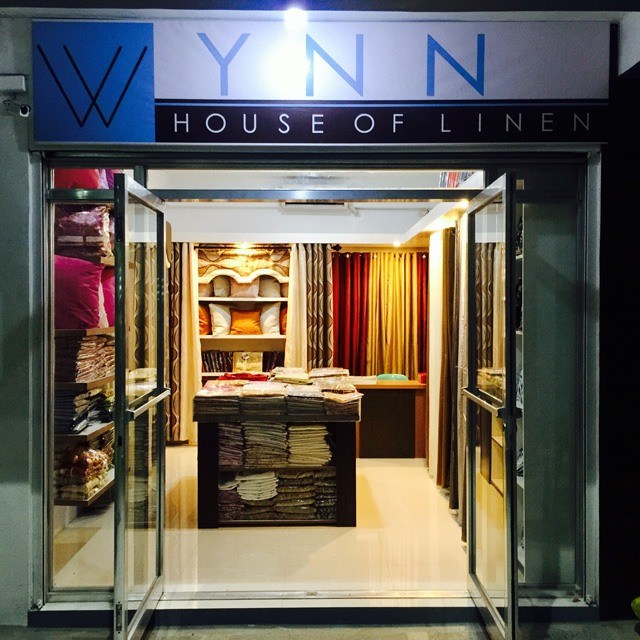 ADVERTISEMENT - CONTINUE READING BELOW
According to market research firm Euromonitor International, homeware in the Philippines recorded a five-percent retail value growth in 2016. This is attributed to both the continuing growth of disposable income among middle-class households and the rising standard of living in the country, which is driven by the desire of city workers to transform their homes into relaxing and comfortable spaces.
This trend is somewhat a reflection of the Pantigs' belief all along, which is that everyone deserves to live in style. Opening their business up for franchising can make this vision a reality, as it will make quality home linen accessible to Filipinos from all walks of life.
A Wynn House of Linen franchise offers any aspiring entrepreneur a viable and affordable investment that is both unique, low maintenance and with strong franchise support. To get started, franchise applicants need to recommend store locations that are at least 30 to 80 square meters, which will allow for a better showcase of Wynn's array of home linen products.
ADVERTISEMENT - CONTINUE READING BELOW
***** 
Finding the right franchise starts with education. U-Franchise Sales and Management conducts regular "How to Invest in the Right Franchise" seminars. For more information, visit www.ufranchiseasia.com or call (02) 634-0586 or (0917) 881-6999.
Sam Christopher Lim is the senior vice president for marketing and strategy at franchise consultancy Francorp Philippines; president of U-Franchise Sales &Management; and chairperson and director for special projects for Asean integration at the Philippine Franchise Association