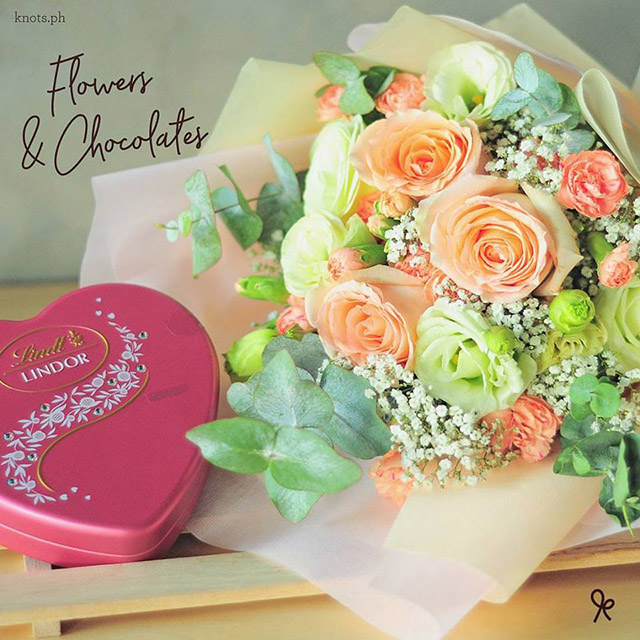 With Valentine's Day just around the corner, retail brands are going all out with their gift suggestions for your significant other—from artisanal confectionery to personalized jewelry. However, some people still prefer to say it with flowers. 
"There's still a certain charm about receiving a bouquet of wonderfully arranged flowers, whatever the occasion may be," said Kyla Romero, director of Knots Flowers & More. "May it be Valentine's Day, an anniversary, or even a birthday, a bouquet of flowers can express a certain thought, feeling, or sentiment that can't be captured by any other gift."
ADVERTISEMENT - CONTINUE READING BELOW
Love for flowers has never really waned among Filipinos. However, traditional flower shops in the Philippines have yet to step up their game in order to meet greater demand for high-quality modern flower arrangements. "Most still operate like a 'mom-and-pop' store, with very limited options, resources, manpower, and technology to better serve customers," explained Romero.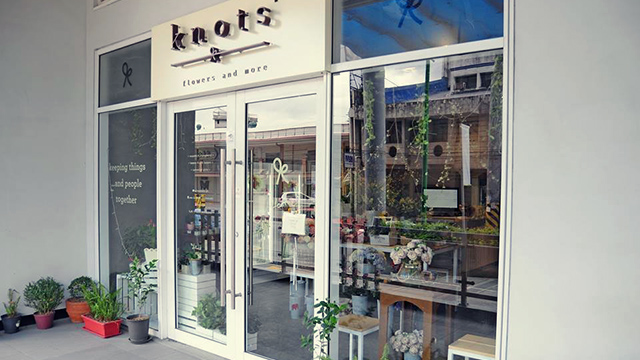 ADVERTISEMENT - CONTINUE READING BELOW
The Knots Flowers & More physical store in Makati
Knots Flowers & More, the local franchise of Singapore-based flowers and gift service provider Xpressflower.com, has a key brand promise: express delivery so customers can express love through flowers. "To deliver on this promise, we utilize technology to strengthen our operations. We want to bring the beloved flower shop to the digital age," added Romero.     
A flower shop for the digital age
Xpressflower.com, which runs 17 outlets in Singapore, invested heavily in technologies to support its bid to become the leading flowers and gift service provider in Southeast Asia.
Its fully integrated management system can track business processes in real-time, thereby ensuring accurate order-taking, efficient production, hassle-free transactions, and timely deliveries. As its local franchise, Knots Flowers & More also benefits from Xpressflower.com's investment in technologies.
"We have a device-friendly website where customers can select and order flowers or gift baskets online with ease, whether they are ordering from the comfort of their home or on the move," said Yee How, managing director of Xpressflower.com.
ADVERTISEMENT - CONTINUE READING BELOW
Xpressflower.com runs a 24-hour delivery service in Singapore, and Knots Flowers and More intends to provide the same service in Manila in time to come with email and SMS notifications to customers upon delivery. Its system has the capability to match a delivery address to the nearest shop, thereby enabling an order to be delivered in the fastest possible time at minimum cost. It has also the capability to track the exact location of its couriers, allowing it to provide realtime updates of delivery status to its customers.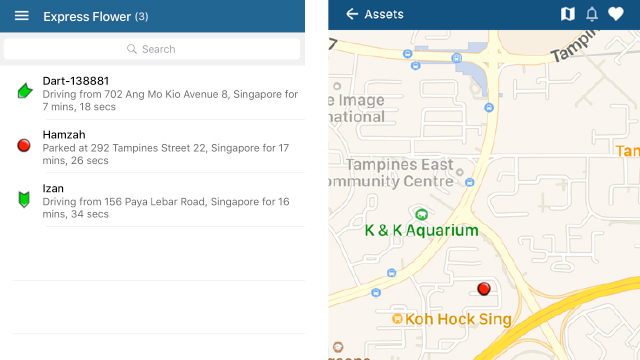 ADVERTISEMENT - CONTINUE READING BELOW
Screenshot of actual courier tracking in Knots Flowers & More system
Xpressflower.com's system also boasts of customer relationship management (CRM) tools that allow it to analyze customer data and trends which, in turn, can help improve their social media marketing and customer service strategies. "We want to understand the evolving purchasing habits of the digital consumer so that we can stay top-of-mind and competitive," said Romero.
World-class products, service, and creativity
Xpressflower.com's system also enables the company to become a thriving global franchise network as it strengthened its procurement and supply chain management.
Unlike most local flower shops—which primarily buy from local growers and, therefore, have a limited range of flowers and foliage—Knots Flowers & More, with the support of Xpressflower.com, boasts of a diverse variety of flowers sourced directly from partner farms in Vietnam, Ecuador, Africa and Japan, just to name a few. "We have the expertise in supply chain management to ensure flowers from the other side of the globe arrive fresh in Manila," added Yee How. 
ADVERTISEMENT - CONTINUE READING BELOW
Knots Flowers & More also provides its florists the latest materials and accessories and professional training to empower them to create imaginative, high-quality customized flower arrangements and gift baskets for all occasions. "Beyond our excellent service, it is also the creativity and the sophistication of our arrangements that make us memorable to most customers," said Yee How.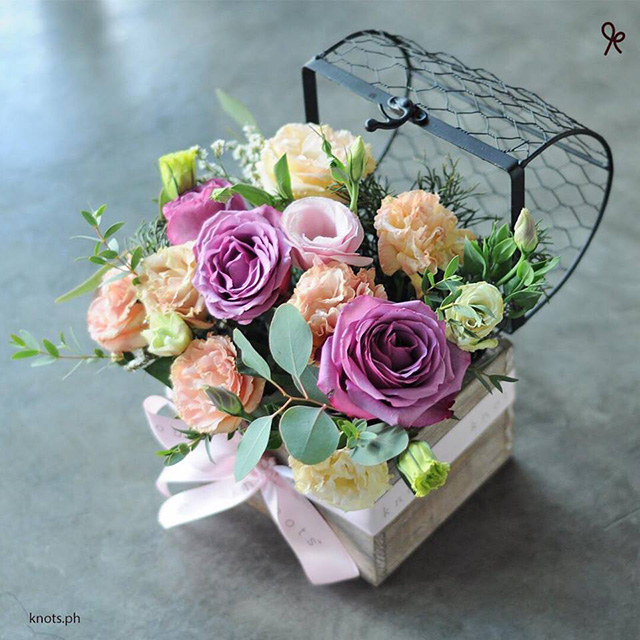 ADVERTISEMENT - CONTINUE READING BELOW
A sample of the imported flowers and unique arrangements from Knots Flowers & More
As its tagline suggests, Xpressflower.com is 'more than just flowers'—it also has an extensive gift line which includes food and fruit hampers, lifestyle products and plush toys.
As a member of Interflora, Xpressflower.com is part of a global floral network that delivers to more than 150 countries around the world. Xpressflower.com has just been appointed as a licensee to create floral designs using Disney IP (Intellectual Property) for Singapore and the Philippines; the first in Asia outside Japan.
All of this ensures that potential franchisees will have multiple revenue channels through not just walk-in store sales, but also through special events, complementary and corporate gift accounts, and online orders.
"We have worked hard and invested heavily to create a system that not only benefits our operations, but also benefits consumers in terms of product variety and service delivery," said Yee How. "We will lend our franchisees the same level of operational and marketing support we give our company-owned stores in order to empower them towards making their flower shops a success."
ADVERTISEMENT - CONTINUE READING BELOW
*****
Invest in a business that's always in bloom! To know more about the Knots Flowers & More franchise, you may visit their U-Franchise Sales & Management Inc.'s website or contact Velle Cacha at velle@ufranchiseasia.com.
Sam Christopher Lim is the Chief Marketing Officer of Francorp Philippines; President of U-Franchise Sales & Management; and Chairperson and Director for Special Projects, ASEAN Integration of the Philippine Franchise Association.