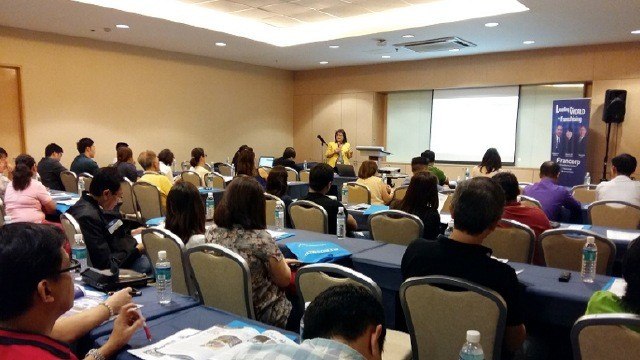 Whether you are a business owner whose goal is to multiply your successful stores or an aspiring businessman who simply wants to choose a franchise investment, here's a list of upcoming franchising events that will cater to your franchise needs.   
1. How to Franchise Your Business Seminar 
April 5 – Kamuning, Quezon City
April 21 – Boracay
May 3 – Ortigas Center
June 7 – To Be Announced (TBA)
Francorp's Franchising Your Business Seminar helps educate aspiring franchisors whose goal is to multiply their stores via franchising. Participants will learn the franchise advantage and the best industry practices from top franchise consultants and gurus in the industry.
2. How to Invest in the Right Franchise Seminar
April 8, 2017 – Ortigas Center
May 5, 2017 – Ortigas Center
June 7, 2017 – Nuvali, Sta. Rosa, Laguna
For those searching for the right franchise brand to get, they may want to check out U-Franchise Sales and Management's How To Invest In The Right Franchise. Learn more about Philippine Franchising from renowned franchise experts and the latest franchise opportunities.
ADVERTISEMENT - CONTINUE READING BELOW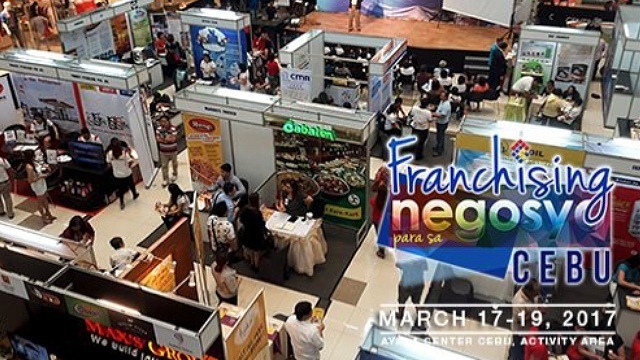 3. Franchising Negosyo Para sa Cebu at Davao
March 17 to 19 - Ayala Mall Activity Center Cebu
May 12 to 14 - Abreeza Mall Activity Center, Davao
The Franchise Expo features access to over 30-plus brands from the food, retail and services sector. Experience select franchise brands through their creative booths, gimmicks and distinct franchise packages. There will also be Franchising Your Business and Invest In The Right Franchise seminars. Admission is free. 
4. Franchise Asia 2017
Jul 17 to 18 – Certified Franchise Executive Program
Jul 19 to 20 – International Franchise Conference
Jul 21 to 23 – Franchise Expo
Jul 21 to 23 – Franchise Seminars
The Franchise Conference and Expo is the largest such event in Asia. With international conferences featuring world-class speakers, franchise seminars for both professionals and beginners and an expo that features all the top franchise brands both locally and internationally, Franchise Asia 2017 is a one-stop event for anyone interested in franchising.
*****
For more information on franchising, seminars and events for aspiring franchisors, contact Francorp Philippines at (+632) 638-3149, email info@francorp.com.ph or visit www.francorp.com.ph. 
ADVERTISEMENT - CONTINUE READING BELOW