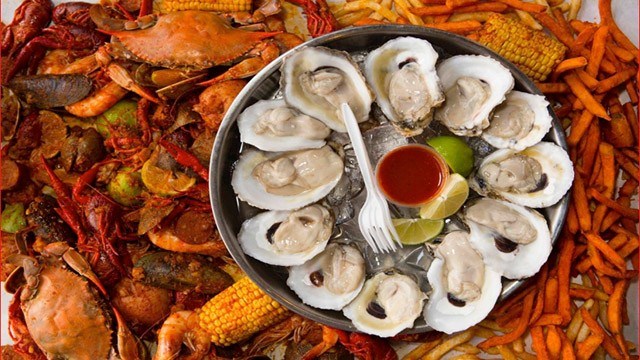 A few of the offerings from The Boiling Crab
With a population of 106 million, 49 percent of whom live in urban areas, and growing at an annual rate of 1.84 percent, the Philippines is an attractive prospect for US franchise brands. Government targets for GDP growth for 2017 are between the range of 6.5-7.5 percent, following the 6.8 percent expansion in 2016.
ADVERTISEMENT - CONTINUE READING BELOW
Franchising is already a major contributor to the country's economic performance with a growth rate of 20 to 25 percent and turnover ballooning from $3 billion to $7 billion since 2011. There are over 1,500 franchise brands operating 150,000 units, up from just 50 franchise brands in 1995.
Franchise brands from the US see tremendous opportunities in the country, with only 35 percent of all franchises being foreign. US brands in particular have a well-deserved reputation for higher quality and standards.
The Boiling Crab already has an enormous following among Filipinos and has enormous potential for not only the Philippines but also Asia. Since 2004, this casual full dining concept has offered the social food sharing experience typical of the southern US style seafood boils, which are similar to the eating styles of many Asians. The flavors that come in the bag of spicy Cajun seafood envelops the table, helping strengthen the bonds of family and friendship.
ADVERTISEMENT - CONTINUE READING BELOW
The first brand of its kind, which many have tried to copy and failed, The Boiling Crab has 16 restaurants across the US and growing. The success of this concept is proven. With average annual revenue per restaurant of $6 million, there are many reasons to investigate this franchise system for expansion into the Philippines.
For prime rib lovers, Lawry's The Prime Rib restaurant franchise is also seeking to expand into the Philippines. Lawry's is a 75-year-old brand that targets the high-end market, serving high-quality roasted, hand-carved prime rib quality meats with the highest level of tableside personal service. We all know how much Filipinos love their meat.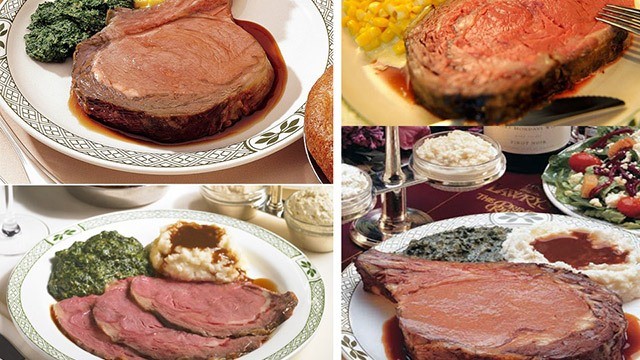 ADVERTISEMENT - CONTINUE READING BELOW
Lawry's is a high-end prime rib restaurant seeking to find a market among meat-obsessed Pinoys
The flagship Lawry's restaurant is in Beverly Hills, California, and has annual sales of over $12 million. Outside the US, there are Lawry's restaurants in Hong Kong, Japan, Korea, Singapore and Taiwan.
One of the newest brands looking to expand into the Philippines is Grimaldi's Pizzeria. Hot off the heels of announcing its first international expansion in the UAE, it is the most award-winning pizzeria in the world and winner of the International 5 Star Diamond Award.
ADVERTISEMENT - CONTINUE READING BELOW
Grimaldi's is a 100-year-old, award-winning pizzeria 
The only pizzeria to be presented with this prestigious award, Grimaldi's is no ordinary pizzeria. It is a full-service, upscale casual dining restaurant with over 100 years of history and a strong tradition serving pies made with ingredients freshly prepared in-house daily and baked in traditional coal fire brick ovens. Grimaldi's has restaurants in all 50 states of the US with five restaurants to be developed in the UAE over the next few years.
*****
VF Franchise Consulting, Edwards Global Services, and U-Franchise, will bring the biggest franchise brands from the United States & Asia for individual one-on-one meetings at the American Chamber of Commerce in Makati on June 15th.  For more information visit www.ufranchiseasia.com/globalfranchisemeetandmatch2017 or contact Velle Cacha +639175356983 / velle@ufranchiseasia.com or  Stefan Grbovac at +841645835132 / stefan@vffranchiseconsulting.com
Chris Lim is the Chief Marketing Officer of Francorp Philippines (francorp.com.ph); President of U-Franchise Sales & Management (www.ufranchiseasia.com); and Chairperson and Director for Special Projects, ASEAN Integration-Philippine Franchise Association.
ADVERTISEMENT - CONTINUE READING BELOW