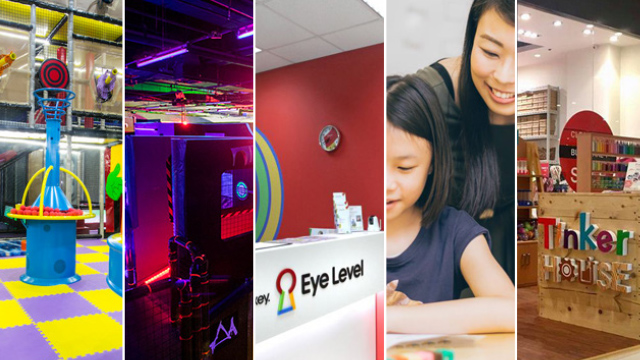 Children are our nation's hope and future. Not only will the children of today become the future leaders and movers of this country, but, as early as now, their immediate childhood needs are already prime influencers in helping shape the market and the economy.
Parents and grandparents alike spend heavily on children's education and entertainment, and some children, even from an early age, already have purchasing power of their own. With more than 34.8 million Filipinos below 14 years of age (Philippine Statistics Authority, 2017), the market for child-centered products and services is as stable as they come.
ADVERTISEMENT - CONTINUE READING BELOW
Do you enjoy being around and working with children? Then, perhaps, one of these child-centered franchises is the perfect business opportunity for you.
Schools and Tutorial Centers 
Education is one of the basic human rights of children everywhere. As such, there will always be demand for schools and other educational centers that will foster the continued holistic learning of children.
1. Seriously Addictive Mathematics (SAM)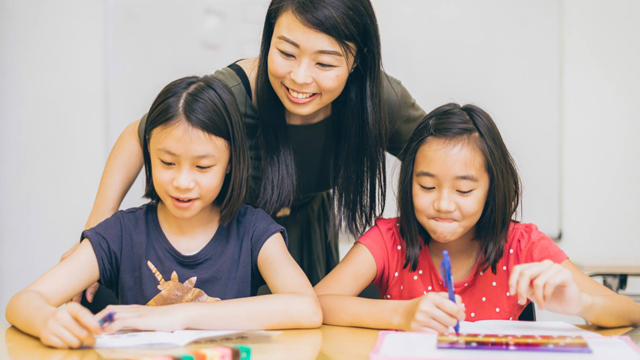 ADVERTISEMENT - CONTINUE READING BELOW
Who says kids hate math? At Seriously Addictive Mathematics (SAM), an educational franchise from Singapore, teachers make kids love math by empowering them with one of the world's most well-rounded mathematics learning programs. Beyond math drills and practice, SAM's program instills children with other skills such as critical thinking, logical reasoning and situational word problems, among others.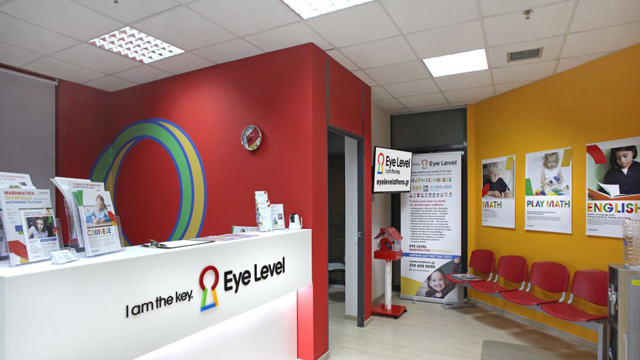 ADVERTISEMENT - CONTINUE READING BELOW
Each child is unique. As such, each child learns differently, in their own pace. Eye Level Learning Center (Eye Level) understands this all too well. For more than 30 years, Eye Level has approached learning from the "eye level" of a child. The supplemental education center has developed a systematic program that factors in the individual needs, abilities and pacing of a child, with primary focus on teaching Mathematics and English.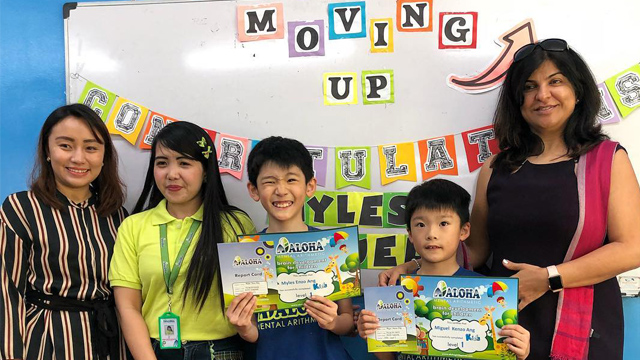 ADVERTISEMENT - CONTINUE READING BELOW
For more than 25 years, ALOHA Mental Arithmetic (ALOHA) has proven that the abacus is still the best tool to teach kids mental arithmetic. Thanks to the simplicity and tangibility of the abacus as a learning tool—coupled with ALOHA's comprehensive mental arithmetic program—children have an easier and more enjoyable time learning mathematics, building up their confidence and competence in the process.
Indoor Playgrounds 
Play is also an integral part of a child's development. As such, indoor playgrounds not only provide safe, state-of-the-art environments for child's play, but also serve as interactive avenues for tactile learning and socialization.
1. Cosmic Kidz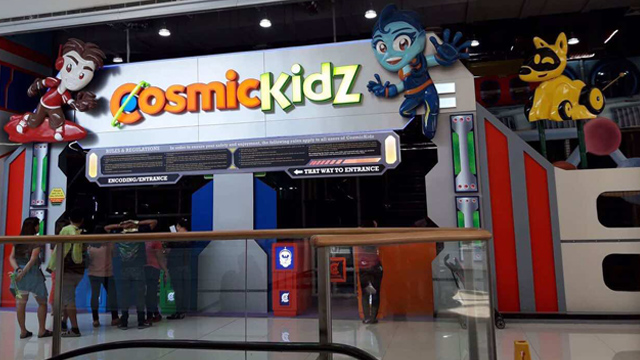 ADVERTISEMENT - CONTINUE READING BELOW
Cosmic Kidz lets children explore outer space while staying grounded on planet Earth. A brand under Kidz Republic, a chain of themed indoor playgrounds, Cosmic Kidz boasts of top-tier child-friendly facilities that promote interactive learning and play. Interactive play and active exploration have been proven to hone children's multiple intelligences, thereby boosting their holistic development.
2. Lazer Arena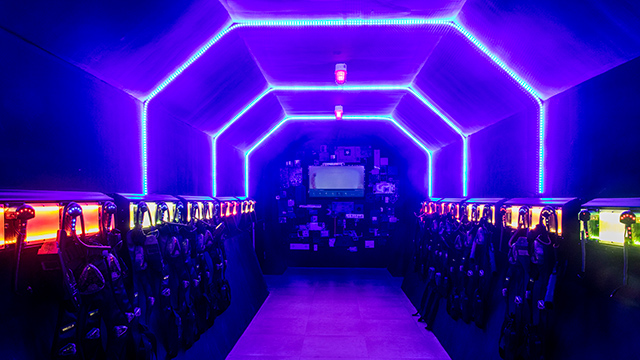 ADVERTISEMENT - CONTINUE READING BELOW
Unleash your child's tactical spirit, and have fun with the whole family at Lazer Arena. The laser tag entertainment franchise's dark mazes and action-packed games give children the adrenaline rush in a safe, well-maintained facility. A game of laser tag not only creates memorable experiences, but also teaches kids the value of strategy and the spirit of competition.
Services  
Children grow up rather quickly, which is why parents and grandparents alike spare no expense to capture precious moments and to provide for a child's every need. As such, there will always be high demand for products and services that capture childhood milestones and aid in a child's holistic development.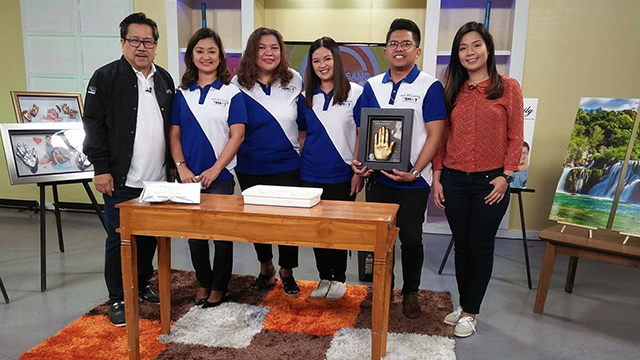 ADVERTISEMENT - CONTINUE READING BELOW
Lifecasting is a unique way to capture milestones in a child's growth—it lets parents immortalize their baby's tiny hands and feet in a safe and mess-free manner. As the country's first lifecasting service, B&G LifeCasting offers highly personalized three-dimensional casts and relief impressions of body parts, usually of the hands and feet. B&G LifeCasting uses materials and finishes imported from the United Kingdom, which have been proven safe for use even on newborns.
2. Tinker House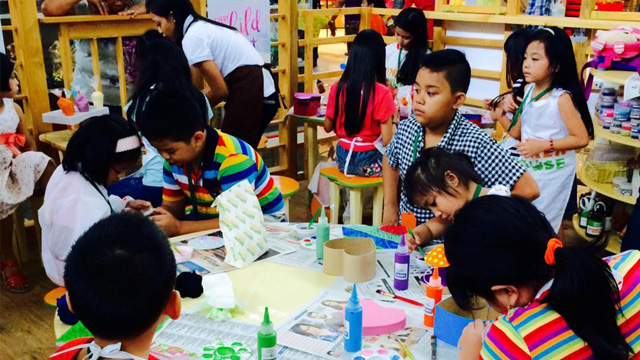 ADVERTISEMENT - CONTINUE READING BELOW
The children of today need all the tools they can get to become the country's next generation of creatives, artists, innovators, scientists and inventors. This notion guides Tinker House in its quest to provide children with affordable and diverse products and activities that promote play-based learning. From solving wooden puzzles, to assembling simple circuits, to making lava lamps, children can tinker to their hearts' content at Tinker House.
To invest in children is to invest in our nation's future. To know more about these child-centered franchises, you may visit the U-Franchise Sales & Management website at https://ufranchiseasia.com,  or contact us at 0917 881 6999 or franchising@ufranchiseasia.com
*****
Sam Christopher Lim is the Chief Marketing Officer of Francorp Philippines; President of U-Franchise Sales & Management; and Chairperson and Director for Special Projects, ASEAN Integration of the Philippine Franchise Association.