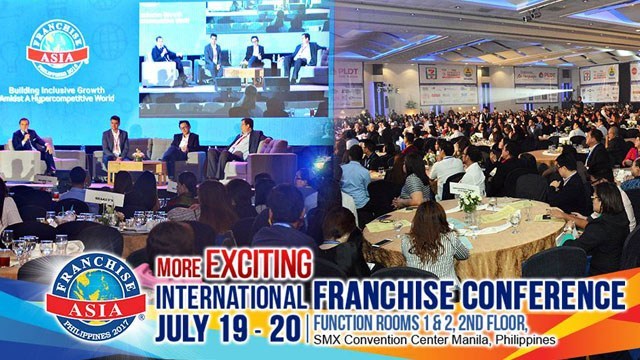 It's July once again, and it's time for the largest franchise conference and expo in Asia. Franchise Asia is happening from July 19 to 23 in SMX Mall of Asia. With dozens of activities, 500+ brands and over 45,000 visitors, here's a guide to help you navigate the week-long Franchise Asia activities
ADVERTISEMENT - CONTINUE READING BELOW
1. Franchise Asia Conference: "Innovate & Replicate – ASEAN Rising" (July 19 to 20)
For MSMEs, professionals and entrepreneurs wanting to sharpen their business skills  
Keynote speaker and presidential adviser Joey Concepcion III will be joined by digital speakers from Facebook, Google, Grab, Lazada and PLDT as well as top speakers from Jollibee, 7-11, Bench, Bread Talk, Potato Corner and celebrity entrepreneurs Miriam Quiambao and Anthony Taberna Jr. There's a load of learning opportunities for everyone.
TIP: Franchise Asia is open to all MSMEs, not just franchisors. With over 1,000 delegates from over a dozen countries and over 50 international speakers, make sure you network and learn from both the speakers as well as fellow attendees.
2. Franchise Asia Expo (July 21 to 23)
For people looking for a franchise, or want to understand the franchise industry
With over 500 local and international brands participating, Franchise Asia gives participants the ability to talk to the key franchises in the industry and select from among the best franchise brands both locally and internationally.
ADVERTISEMENT - CONTINUE READING BELOW
TIP: Pre-register online or bring your BPI Card for free entry into the expo.
3. Franchise Asia Food Park & Innovation Hub (July 21 to 23) 
For entrepreneurs looking for up-and-coming food franchises or the latest innovations
This year boasts the biggest ever expo area with a food park, innovation hub and coffee festival on the 2nd floor. Catch the newest and most exciting food brands from around the country and visit various innovation pavilions with the latest in digital technology, branding, store designs, locations and logistics. Plus witness various presentations and coffee tutorials throughout the expo. 
TIP: Various prizes and freebies will be given away in the Food Park & Innovation Hub.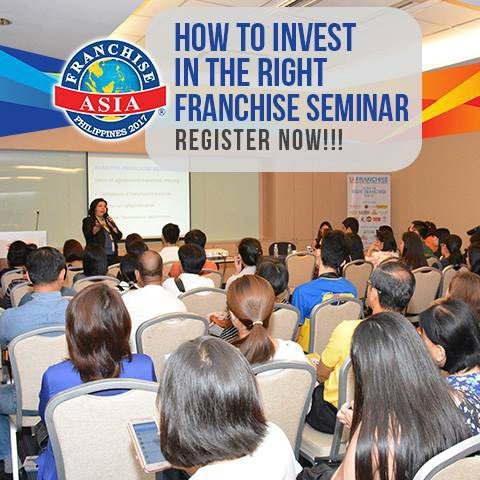 ADVERTISEMENT - CONTINUE READING BELOW
4.  How to Franchise Your Business Seminar (July 22 & 23) 
For entrepreneurs wanting to grow their business through franchising
Franchise experts and professionals will guide you through the franchise process, and give you a step by step guide how to transform your business into a franchise.
TIP: Make sure to book a slot for a free consultation with a franchise consultant after the seminar
5. How to Invest in the Right Franchise Seminar (July 22 & 23)
For franchisees looking to find the right franchise
With hundreds of franchise choices, choosing one can be quite daunting. This seminar helps would-be franchisees with the basics of franchising, what questions to ask and how to know which is the right franchise for you.
TIP: Pre-register and come early as these sessions get very full.
6. Master Franchising and International Franchise Business Matching (July 22) 
For entrepreneurs wanting to bring in a foreign brand
With over 70 foreign franchise brands taking part in Franchise Asia, this business matching session allows you to narrow down your choices and listen to what the various brands offer.
ADVERTISEMENT - CONTINUE READING BELOW
TIP: There are limited meeting slots, so make sure you pre-register to secure meeting with the brands you're interested in!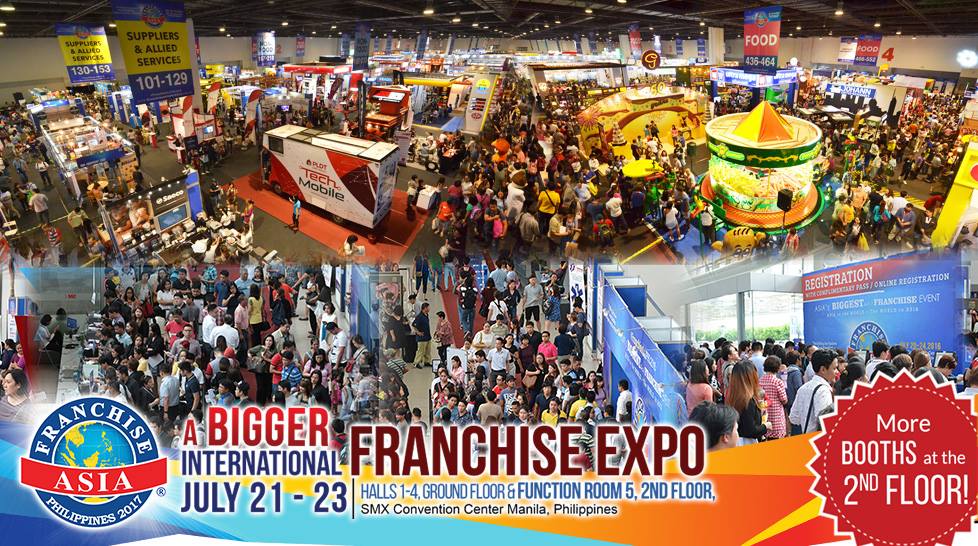 7. Certified Franchise Executive Program (July 17 to 18)
For franchise professionals and entrepreneurs
Planning a career in franchising? The Certified Franchise Executive (CFE) accreditation is the highest mark of excellence in the franchise industry. With international trainer Christopher Simnick, this two-day mini-MBA in franchising will get you started on your road to becoming recognized as a CFE.
ADVERTISEMENT - CONTINUE READING BELOW
The Franchise Asia Conference is happening on Jul 19 & 20 and will be followed by the Expo on Jul 21 to 23 at SMX Mall of Asia. It is organized by the Philippine Franchise Association and co-presented by BPI Family Ka-Negosyo & PLDT SME Nation For more information, visit https://franchiseasiaph.com, or contact the Philippine Franchise Association at (+632) 579-4841 or 0999-8833732  
*****
Chris Lim is the Chief Marketing Officer of Francorp Philippines (francorp.com.ph); President of U-Franchise Sales & Management (www.ufranchiseasia.com); and Chairperson and Director for Special Projects, ASEAN integration-Philippine Franchise Association.