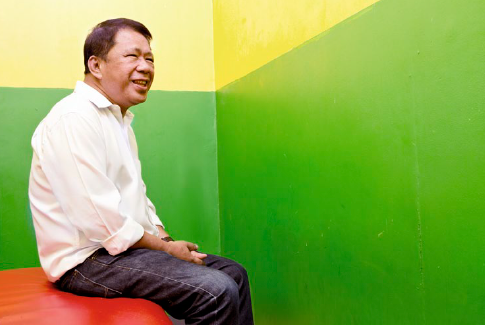 "Music, massage, and mendicancy. Those are the three M's the blind are boxed in for life," says Dante A. Tiosan. Blind since 1974, Tiosan himself ended up learning massage to earn a living. He's now on a mission to help others like him not to resort to mendicancy to survive.

And so far, he and his partners at VIBES Massage Services have been able to provide jobs to 530 visually impaired massage therapists. Now, they want to scale up VIBES through franchising, not just to grow the business, but also to provide more jobs for the blind. "That's the primary goal, to help more people," he says.

Tiosan says it took him five years before he could accept he had lost his sight permanently. He says he went blind after overdosing on liver medicines, which his doctor had prescribed. He eventually trained to become a massage therapist.

Setting up VIBES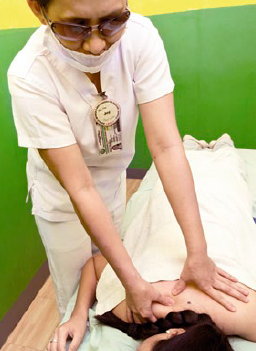 When he was still a massage instructor at the National Vocational Rehabilitation Center of the Department of Social Welfare and Development, Tiosan observed that his visually-impaired students couldn't find jobs even after finishing their training. He and his friends decided to go caroling in 1991 to raise money for a livelihood project for the blind.

The project led to the setup of the Visually Impaired Brotherhood for Excellent Service Inc. (VIBES), a non-profit organization whose members are trained in scientific therapeutic massage and reflexology. VIBES Massage is the business name of the organization.

"VIBES aims to promote the socio-economic well-being of visually impaired members and their dependents through the establishment of livelihood projects in the field of massage services, thereby creating decent and gainful employment," says Tiosan.

As a franchising opportunity

VIBES Massage now has 52 branches nationwide. Since January 2014, it has already opened four franchised outlets, plus two more branches in August of the same year. In all, VIBES opened eight outlets in 2014, more than the five they target annually.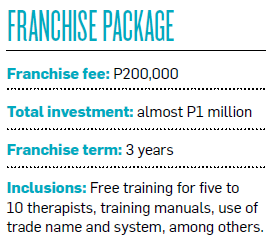 To draw in customers, Tiosan says VIBES is capitalizing on the "healing touch of their professional blind massage therapists, who are trained in Swedish, shiatsu, reflexology, and acupressure massages." Rates range from P320 for an hour of whole-body massage in a private room and P220 for a 30-minute session. Chair massage goes for P270 for one hour and P170 for 30 minutes.

"We've been doing this for 22 years. Spas that opened at the same time as us have already closed down, but we're still here. It's because a massage from a blind therapist is therapeutic and people appreciate that," says Tiosan.
ADVERTISEMENT - CONTINUE READING BELOW
This article was originally published in the August 2014 issue of Entrepreneur magazine. Subscribe to the print or digital version here.  

Photos: Heidi Aquende