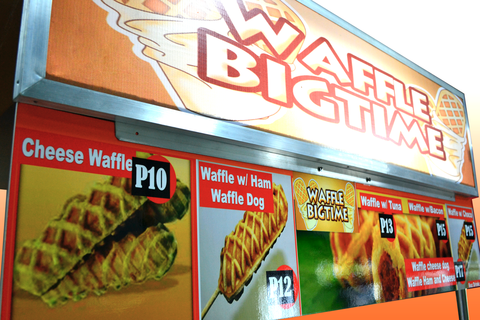 Franchising is an ideal business opportunity that facilitates sharing of best practices, processes, and perfected enterprise concepts by a company to other entrepreneurs. It is an organized and well defined system of marketing as well as distribution wherein an entrepreneur is granted the right to bring to localized markets merchandise and services in exchange of a specified fee. The franchisor's standards and business processes should be strictly adhered.

Business format franchising gives the franchisee the rights to market franchisor's products and services but with the stringent requirement to observe prescribed management and operations of a business. This way, effective business practices and systems are handed down from the franchisor to the franchisee to help ensure profitability and business success.

Interested entrepreneurs should completely understand franchising before deciding to invest in it. These advantages and challenges should be considered.

Advantages

Logically, the advantages of franchising outweigh the common disadvantages. This could be the reason why many entrepreneurs, especially those with limited resources, consider and prefer it than other business ideas. These factors make franchising effective in the local market.

ADVERTISEMENT - CONTINUE READING BELOW
1. High rate of success
Franchising involves tried and tested business models. Thus, entrepreneurs who decide to buy and operate franchises are exposed to lower calculated risks. This makes it better than starting up new businesses from scratch, which usually comes with greater risks.

2. Effective operating and management practices
Most of the time, franchisors have already discovered and perfected processes and efficiencies that are passed on to franchisees. Thus, franchisees could either be guided to overcome lack of business experience or be trained in polishing acquired business sense.

3. Established brand
The entrepreneur doesn't have to worry about establishing the brand to make it a household name. The strength of the chosen brand of franchise would be enough to entice customers and guarantee success.

4. Easy options for recapitalization 
Franchisees can ride on the outstanding reputation of the brand or franchisor. This way, they could easily apply for and obtain approvals for loans from financial institutions or banks. A reputable franchise is already an appreciating asset on its own. It can be resold or liquidated any time, making it attractive for lenders.

5. Greater profit 
ADVERTISEMENT - CONTINUE READING BELOW
It is possible to incur lower costs on materials and supplies through the help of the franchisor. If sales reach or exceed targets, the franchisee will surely enjoy greater profits. This makes franchising an easier ticket to business success.

Challenges

However, franchising also comes with common challenges, which should be effectively overcome. Interestingly, such setbacks can turn into potential strength if handled and dealt with effectively.

1. Franchisors imposing control 
Some franchisors require their franchisees to religiously follow their prescribed system or processes. You may eventually find adhering to such degree of control as difficult and restricting.

2. Additional costs 
Depending on the franchise agreement, franchisees may be required to shoulder a percentage of their operations' revenues. The amount is on top of royalty and franchise fee that are collected by the franchisor every month. There may even be more charges like advertising costs that are regularly given to franchisees.

3. Possible conflict with franchisor 
ADVERTISEMENT - CONTINUE READING BELOW
It is not uncommon for a possible conflict to arise between a franchisor and a franchisee. In some cases, the franchisee thinks that a franchisor is being unreasonable and is squeezing too much for profits. Moreover, some franchisors may think that franchisees are getting too lax when adhering to the franchise contract.

4. No specific law for franchising 
Currently, a law covering franchising in the country is yet to be filed and implemented. However, all parties involved are expected to abide by the provisions of the Civil Code as well as the Intellectual Property Code. The franchising contract can contain odd stipulations as long as those don't fall into conflict with existing laws, morals, national security, and public policies.

Entrepinoy Foodcart

Food carts are among the most popular franchised businesses in the country. That is because most consumers usually consider snacks as staples, particularly street and fast food. For a start, you may consider operating a food cart to be located in major malls and commercial centers. You should check out available franchises from Entrepinoy Foodcart Inc.

Entrepinoy Foodcart does not collect royalty fee, brokers' charges, and possible hidden charges. This way, franchise buyers can clearly set the budget allocation for the business undertaking. Total fees to be collected per franchise can be considered as reasonable enough based on the packages, inclusions, and other features.

As a franchisor, Entrepinoy Foodcart will help make sure that the franchise is up for a good start. It offers its expertise when assisting franchisees in choosing the best locations and securing all necessary documentations without any extra charge. It will even share management and operational techniques to generate greater sales.

For more information about Entrepinoy Foodcart and its business opportunities offered, click here .


ADVERTISEMENT - CONTINUE READING BELOW