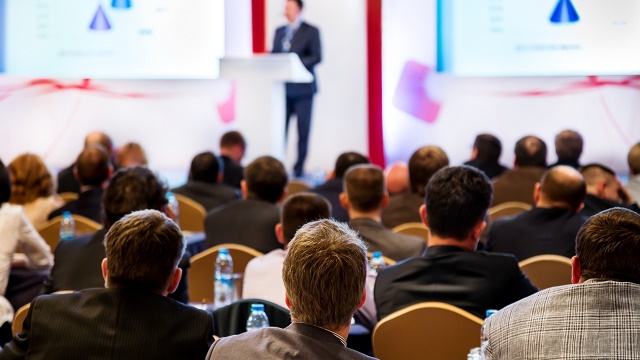 Now that tax season is almost over, it is time to shift focus back on your company's growth and improvement. And what better way to learn than to look at the events and seminars that are in the horizon. So, before your calendars get full, here are a few seminars and events you may want to block out on your schedule.
ADVERTISEMENT - CONTINUE READING BELOW
1. Branding for Global Success
April 26, Tuesday, at Ascott BGC, Taguig
Branding is the DNA of your business. It is the position that your brand has carved out in your customer's minds. And if you are not clear on your brand, your customers and employees would be even more confused.
Melvin Ong, an international brand strategist for AS Louken Singapore who has worked with brands across Asia, will be in Manila to speak about branding for global success. Hear about the branding secrets that propelled Bread Talk and Charles & Keith into global successes, and how to start transforming your business into a brand.
2. Harnessing the Power of Digital Marketing
May 18, Wednesday, at Ascott BGC, Taguig
We have all heard the power of Facebook, and how the battleground for customers is now in the digital space. But most companies are still not using these platforms to maximize their engagement with their potential customers.
ADVERTISEMENT - CONTINUE READING BELOW
Hear from Lianne Dehaye, who is from the Facebook regional office in Singapore; Piccina Alvarez, the CEO of Purple Click; and other digital marketing strategists and entrepreneurs who have lived, breathed, and excelled in the digital world to grow their business. Also, benefit from the free one-on-one consultations with these digital experts right after the seminar.
July 20 to 24, Wednesday to Sunday, at the SMX Convention Center, SM Mall of Asia
Whether you are looking to buy a franchise or you are an entrepreneur wanting to franchise your business, Franchise Asia is the event for you. It is the largest franchise conference and expo in Asia, and is the perfect venue to learn from the best in the industry and see the key brands out in the market today. With over 40,000 visitors and 350 exhibitor brands from around the world, this is an event that any entrepreneur should not miss.
ADVERTISEMENT - CONTINUE READING BELOW
For more information on franchising, seminars, and events, contact Francorp Philippines at (+632) 638-3149, email info[at]francorp.com.ph or visit francorp.com.ph 
*****
Chris is the senior vice president for marketing and strategy of Francorp Philippines; president of U-Franchise Sales & Management; and chairperson and director for special projects, ASEAN integration-Philippine Franchise Association