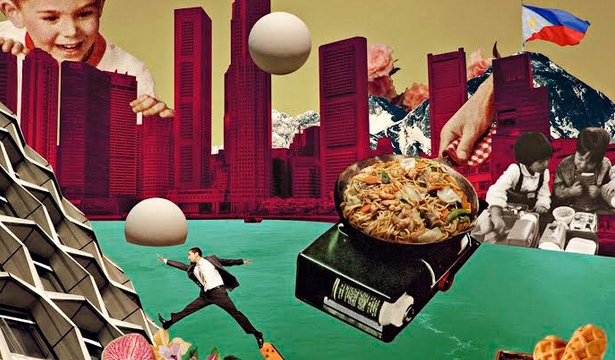 Buying a franchise is a quick and easy way to get you started with having your own business. But with more than 1,400 franchise brands in the Philippines to choose from, picking the right franchise for you can still pose a challenge. 

Entrepreneur Philippines talked to Sam Christopher Lim, vice president for marketing and strategy at franchise consultancy Francorp Philippines, to clue us in on the different trends that will shape the local franchise industry this year. See if any of these concepts can be the right fit for you.
ADVERTISEMENT - CONTINUE READING BELOW


1.Children's education
"As the market becomes more competitive, more parents are now investing their extra income in supplementary education for their children," says Lim. Unlike tutorial centers, supplementary education centers, such as EyeLevel, have their own specialized curriculum and learning materials. 

And with more schools adopting Singapore Math into their curriculum, Singapore Math centers like Seriously Addictive Math from Singapore and MatheMagis are also expected to ride on this trend. Others have taken to arts and crafts education for children, such as art education center GlobalArt. Educational centers like Clay Works from Thailand and JumpingClay have taken to using molding clay as a learning tool for children. 


2.The millennial marketplace
With the Philippines having a median age of 23, millennials remain to be one of the bigger and more important segments in the market today. "Investing in this segment early on will continually reap benefits in the years to come," Lim adds. This entails investing in concepts that can also cater to their lifestyle.
ADVERTISEMENT - CONTINUE READING BELOW

In retail, stationery concept The Paper Stone, for one, caters to millennials' renewed interest in pen and paper, what with all the excitement over calligraphy and adult coloring books. Coffee shops and milk tea places will also continue to thrive, as long as they can cater to millennials' need to hang out, work, have good food, and enjoy a great ambience. 


3.Health and fitness
"Fitness continues to be a growing trend, and it's also the millennials that are driving this trend towards health and wellness," Lim says. Food concepts like JujuCleanse and JujuEats, Agico Vegetarian Café, Detoxify Bar, Pure Nectar, and Zigla, just to name a few, are making healthier food options within reach for Filipinos. On the other hand, fitness centers such as 360 Fitness Club and Anytime Fitness serve as both an affordable and less-intimidating alternative to the big-box gyms people have been accustomed to.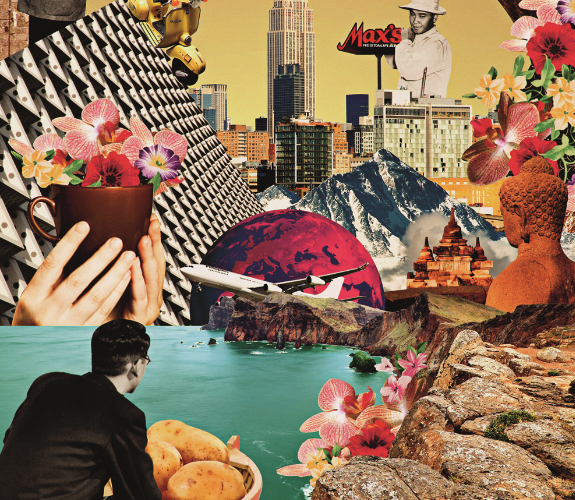 4.Home-based franchises
ADVERTISEMENT - CONTINUE READING BELOW
There are more than 17,000 Google searches for home-based businesses every month. And, Lim says, it will continue to rise as more people are keen on starting and running their own businesses from home. This paved the way for the rise of home-based franchises. "This trend has already taken overseas markets, like Europe, by storm," shares Lim. Home-based franchises like Tutor Doctor, an in-home tutorial service from the United States, and Crest Clean, a commercial cleaners from New Zealand, are both currently looking for potential franchisees in the Philippines. 

5.Senior care and retirement resorts 
It's not just the millennials demanding for better products and services. Senior citizens are now saying no to retirement homes and saying yes to retirement resorts. "Here, senior citizens can relax and enjoy socializing with their peers, while still getting the best medical care around," Lim shares. LifeCare Residences, a retirement resort from Cebu, is an early player in the segment and is looking to set up shop in Luzon via a franchisee. Health clinics that focus on geriatric care, such as RaphaHealth, will also continue to grow this year. These clinics make health care more accessible to seniors as they're usually located inside malls and within residential communities. 
ADVERTISEMENT - CONTINUE READING BELOW

While buying a franchise can be a good investment, Lim says that success in franchising would still rely on your skills as an entrepreneur, and your ability to spot concepts that tap into long-term trends in the country. "So it's always important to take the time to understand these trends and invest in a concept that's right for you," Lim adds.
*****
Photo illustrations by Warren Espejo