<>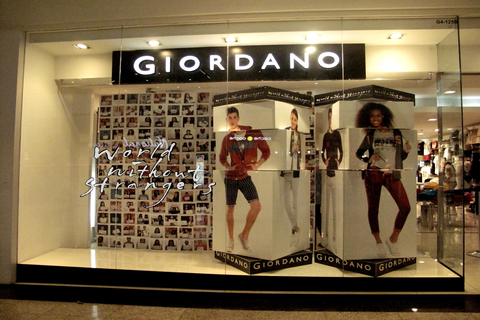 This year, Giordano is marking its 25th year in the local fashion retail industry. In that span of time, Giordano Philippines have established 72 outlets across the country. Of those, seven are franchised stores.
The company is now fully opening its doors to entrepreneurs, who want to take part in the success of the brand in the local market. "Our new COO (chief operating officer) has rolled out a strategy to use franchising for expanding the business," said Erik G. Catabas, franchising manager of Giordano Philippines.
Since the business' franchising department was put up last year, it has opened three franchised outlets outside Metro Manila. Those add to the existing four franchised stores, which have been operating for about 14 years now. By the end of 2015, the company aims to operate about 20 franchised outlets nationwide.
However, Giordano Philippines is offering franchising to investors outside Metro Manila, where all its stores are currently company owned. This would expand the brand's reach to other cities in the country, where there is a promising market for fashion retailing.
Basic requirements
Entrepreneurs who want to own a Giordano outlet must invest a total of P4.8 million as minimum franchise package fee. The cost covers the construction cost (for a 50- to 60-square-meter boutique), two months worth of initial inventory, and necessary peripherals (point of sales or POS terminals, office supplies, paper bags, hangers, mannequins, and store fixtures).
Giordano Philippines acknowledge the fact that every market has its own potential. That is why franchise fees may still vary per area. Catabas disclosed that within untapped markets, the lowest fee of about P800,000 may apply. "We understand that a franchisee may still need to build the brand in an area," he said. The business is also open to franchising applications outside malls.
The company screens franchising applicants, to make sure the franchisees have the right skills and drive to own and operate their own Giordano stores. Catabas disclosed that they currently require two major traits: experience in managing a business and sound fashion sense.
The first trait is quite logical as it would help the company be sure that the franchisee would be able to overcome the challenges of managing a business. The second trait is quite practical as the franchisee needs to know the type of fashion that is observed in his area.
"Every month or every other month, we invite franchisees to join our regular buying schedule. We present them with styles, collections, and campaigns that Giordano Philippines will be carrying in the coming season," Catabas shared. This is an exciting task for people who are naturally interested in fashion.

As a franchising opportunity
Why is Giordano a promising franchising opportunity? Catabas estimates that return on investment (ROI) can be attained in less than two years. That can be considered as fast based on industry standards. It is still possible to gain back your full investment in less time, depending on the performance of the store in a promising market.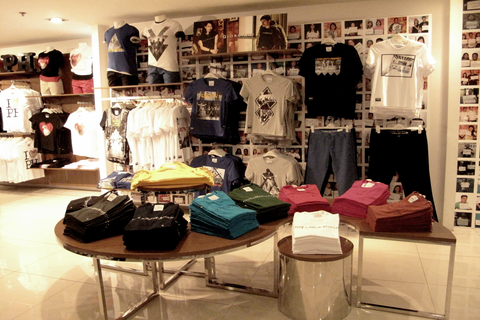 The franchise package cost can be considered as reasonable given the fact that Giordano is a global brand (based in Hong Kong). Catabas asserts that the fee is even lower compared to how much most popular local fashion retailers require from their franchisees.
Moreover, the package fee would be the total investment to be required from franchisees. "We earn from purchases, whereas other brands collect royalty and advertising fees," Catabas revealed. The initial capital outlay is all-in (includes two months worth of inventory and all the basic operational expenses, except rental).
Fourth, the items sold in each store can be carried throughout the year. "Those essential items don't get out of style," said Catabas. "Lastly, we don't enforce markdowns," he added. That means that franchisees could still make projected profits from selling the items, although they can opt to join the brand's discount programs to bolster sales.
Continuous assistance

Those who are still new to this industry can rest assured that the company will take care of them. Catabas said that they would supervise management of each franchised store for the first six months of operations. "We want franchisees to learn forecasting and projection," he asserted.
Thus, Giordano Philippines facilitate training for the owners and managers, as part of the franchise package. After the six-month assisted period, the company will give franchisees the free hand to manage their stores. However, Giordano would occasionally send personnel to check and monitor the performance of the stores. Of course, the management will provide necessary assistance if they see that an outlet needs it.
Are you ready to consider this offer to own your own Giordano outlet? Check out the company's online directory listing here.

ADVERTISEMENT - CONTINUE READING BELOW